Harry Kane: Dele Alli is Key to Tottenham Hotspur's Title Challenge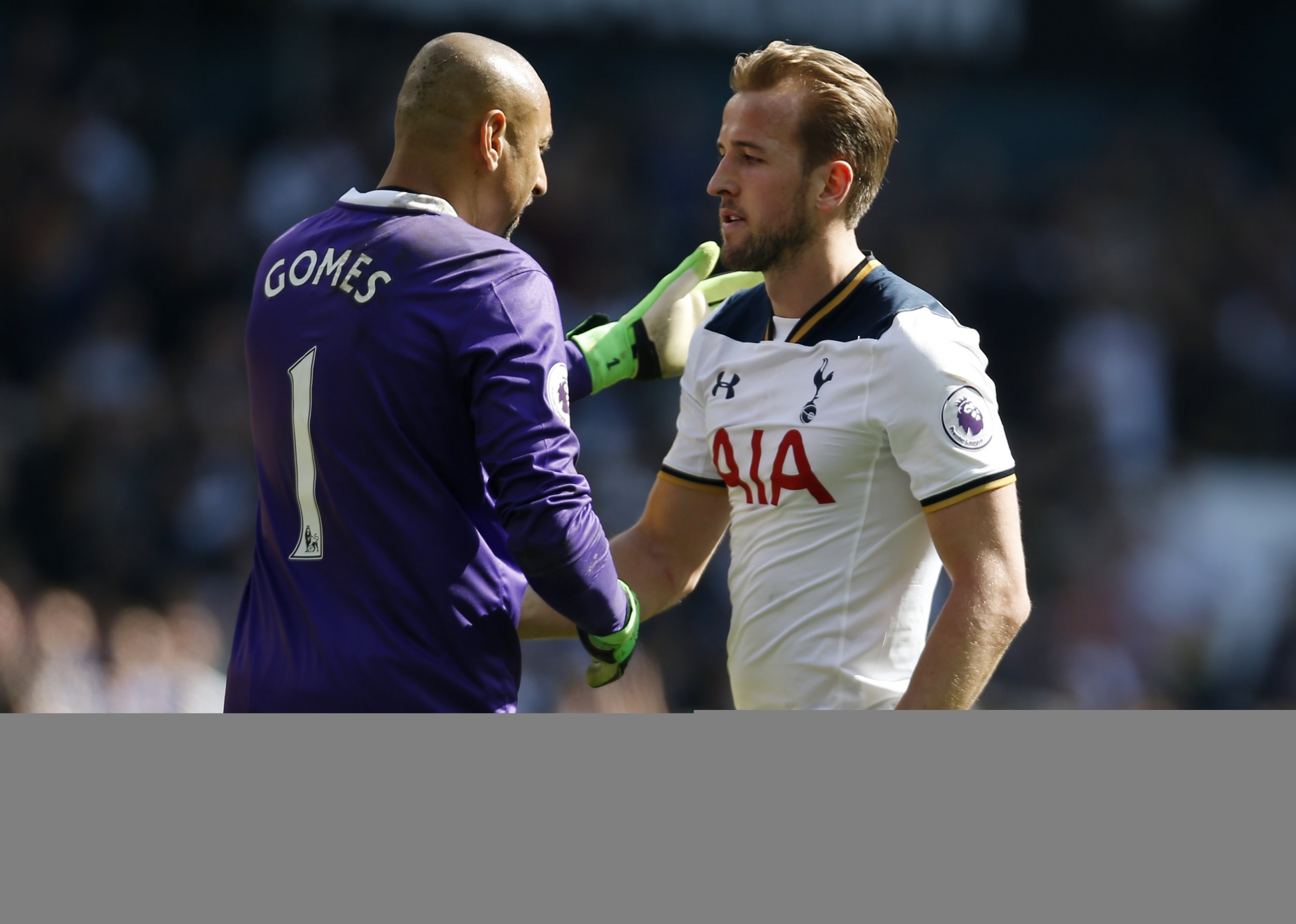 Tottenham Hotspur striker Harry Kane says the form of his teammates has lessened the pressure on him to score goals.
Tottenham briefly narrowed the gap to English Premier League leader Chelsea to four points on Saturday with a 4-0 victory over Watford at White Hart Lane.
Antonio Conte's side beat Bournemouth later that day to restore its seven-point advantage with seven games remaining this season. But Spurs' victory was nonetheless notable for the identity of the scorers — attacking midfielders Dele Alli and Heung-Min Son shared three of the goals — and for Kane's return from injury suffered on March 12 against Millwall.
"I told him to try and catch me, to get that 20-goal mark," Kane said of Alli, after the 20-year-old scored his 16th Premier League goal of the season in the first half against Watford. "For a midfielder that's unbelievable. I said earlier in the season, if you want to be title contenders you need two or three players in double figures. If another player can get 20-plus goals a season it really helps the team. Dele has been amazing, to get 16 Premier League goals this year.
"He's got that mentality when he's in the box. That goal against Swansea in midweek, reading where the ball was going to land and getting a little tap-in, it's important, you used to see players like [Frank] Lampard do that all the time. He's a similar sort of player. That's what Dele has got to try and do is get goals season-in, season-out. In the box, outside the box."
Kane also praised the play of Son, the 24-year-old South Korean who took his tally this season to 11 league goals with two against Watford.
"He's a goalscorer. Right or left foot he can go either way, fantastic technique and I think he is growing in confidence," Kane said.
"When you look at the games I've not been involved in this season we have still scored goals and won games. It shows the strength in our squad. Sonny has done great, Vincent [Janssen] I thought played brilliantly today. Obviously Dele is getting goals, Christian [Eriksen] has been in great form. Everyone through the team has been fantastic. It's important we keep that up through the rest of the season and put as much pressure as we can on."
Tottenham will have the chance to close the gap on Chelsea to four points again when it faces Bournemouth at White Hart Lane on Saturday. Chelsea faces Manchester United at Old Trafford on Sunday.