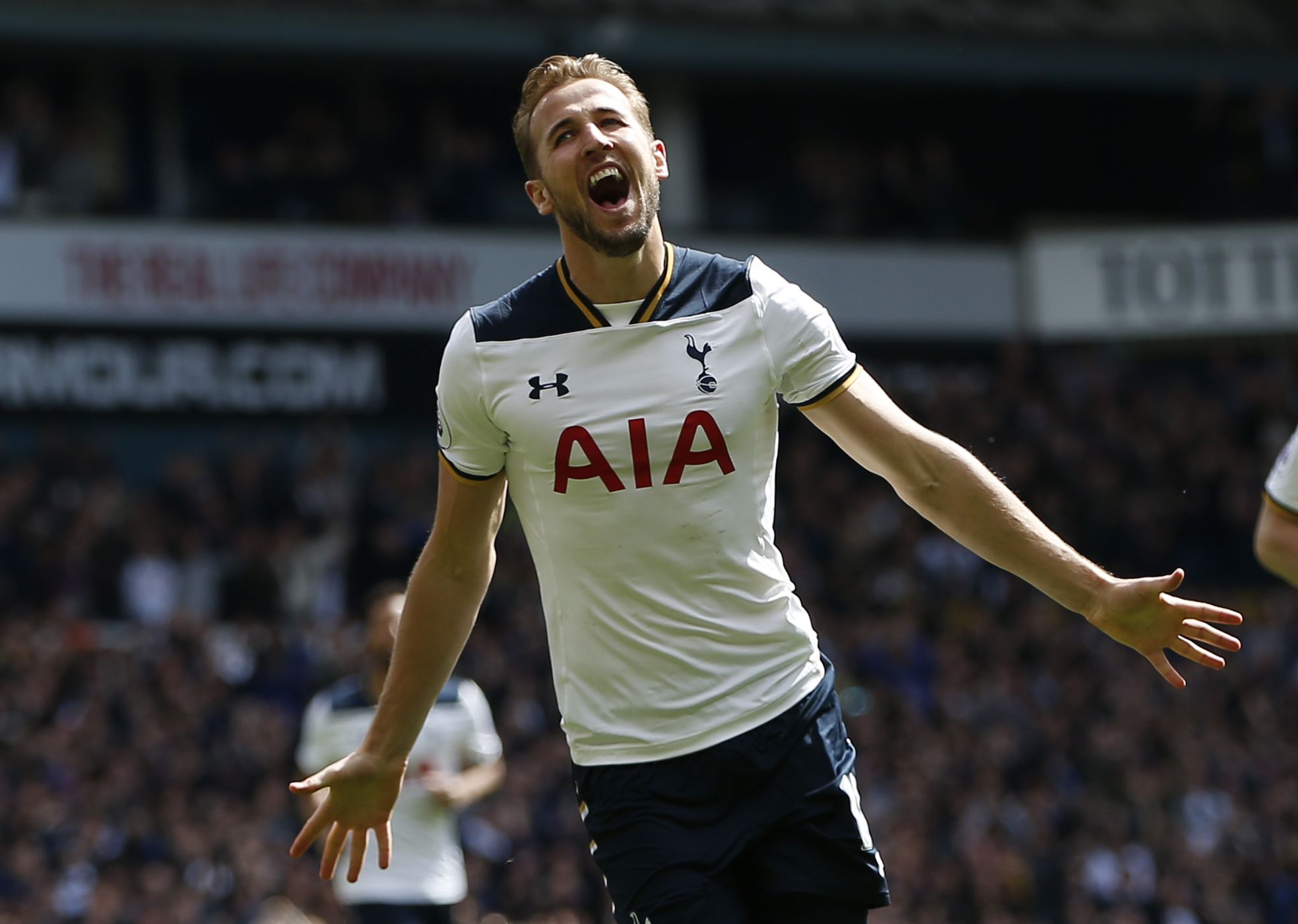 Tottenham Hotspur moved to within four points of English Premier League leader Chelsea on Saturday, with a dominant 4-0 victory over Bournemouth in the day's lunchtime match at White Hart Lane.
The victory was Spurs' seventh in a row in the league and puts the pressure back on Chelsea, which visits Manchester United on Sunday.
Here is what we learned from north London as Tottenham once again did all it could to add intrigue to the title race.
Bournemouth beats itself with defensive mistakes
Bournemouth has the Premier League's third-worst defense and against a Tottenham side in rampant goalscoring form that was always likely to result in an ugly equation.
Against Watford at White Hart Lane seven days earlier Spurs had hurled deadly accurate howitzers before the away team collapsed.
Eddie Howe's side started the day 15th but seven points clear of the relegation zone—breathing room, but not enough to beat itself as it did here. Bournemouth began the game tidily enough but on 16 minutes the striker Josh King allowed Harry Kane to touch on a corner. Inexplicably, Spurs' powerful midfielder Mousa Dembele was left alone on the edge of the six-yard box to hammer home.
Worst of all, perhaps most preventable, was the third goal two minutes into the second half. Receiving the ball inside the Bournemouth area, Kane twisted and shrugged off Simon Francis with the ease of a man back from a Saturday afternoon stroll, shedding his coat on the back of a door.
A disheartening game for Jack Wilshere
On Easter weekend, a resurrection of a career? If only it were that simple in the case, the career, of Jack Wilshere!
Booed loudly throughout by Tottenham's fans—he is on loan at Bournemouth from Spurs' hated north London rival Arsenal—Wilshere had said in midweek that Arsenal's fall, rather than Spurs' rise, upset him.
His personal challenge has seemed Sisyphean at times this season—a player haunted at every step by injuries past and present, seeking to prove he still belongs as a Premier League midfielder, let alone at Arsenal.
The early signs were promising but Wilshere faded quickly, a sentence he will hope is not the epitaph to his career. Bournemouth was already one goal down on 18 minutes when he gave the ball away listlessly close to Spurs' 18-yard box. One Harry Kane flick later and and Heung-Min Son had swiped the ball into the back of the net, the game almost done already.
There were neat touches in the center of the field, mixed in with more loose passes—the neatness never quite in dangerous enough areas.
The loudest, most mocking cheers of all were reserved for nine minutes into the second half, when Wilshere collided with Kane and limped down the tunnel with an injury. For anyone who still hopes, perhaps vainly, that Wilshere can be England's metronome, those were 54 disheartening minutes.
Dominant Tottenham combine art and muscle
There is something of the handmade clock to Tottenham's play this spring—elegance, yes, but as many parts pristine functionality. Of course the mechanism can malfunction, but only when under severe pressure and Bournemouth for its toil was blunt in attack.
While good teams produce threats from one, two, maybe three areas of the pitch Tottenham, verging with little hyperbole on great at least in this spring period, gets its offense from every position. When nothing presents itself for the attackers, Jan Vertonghen will spring upfield from center back, or his defensive partner Toby Alderweireld will pick a forward pass.
Howe must find ways to halt Bournemouth's slide
Bournemouth should be safe, but this was a performance to worry its supporters and suggest to Swansea and Hull City that four teams may still be in the nerve-shredding scrap to avoid 18th place.
It was clear in the first half that Bournemouth needed pace down its right-hand side, with Marc Pugh struggling against Kyle Walker.
Eddie Howe's first change, though, was to replace Junior Stanislas with another winger, Ryan Fraser, on 69 minutes.
Stanislas had not played since January so the change was entirely logical but it left Bournemouth with the same problem, a left flank that Walker could patrol almost by himself.
Over to you, Chelsea
For the second week in a row Tottenham played before Chelsea; for the second week in a row it bellowed, 'This is a title race.' For the second week in a row, Chelsea will hope or expect to answer with its brand of gristle and skill.
While Chelsea found Bournemouth mostly accommodating last week, United and its former manager Jose Mourinho are naturally more imposing. Chelsea has to start slipping and sliding soon and often for this to become a title race but Tottenham is playing its part.
About the writer
Sportswriter at Newsweek.