Tottenham Hotspur: How Mauricio Pochettino's Side Fared Against Southampton Without Harry Kane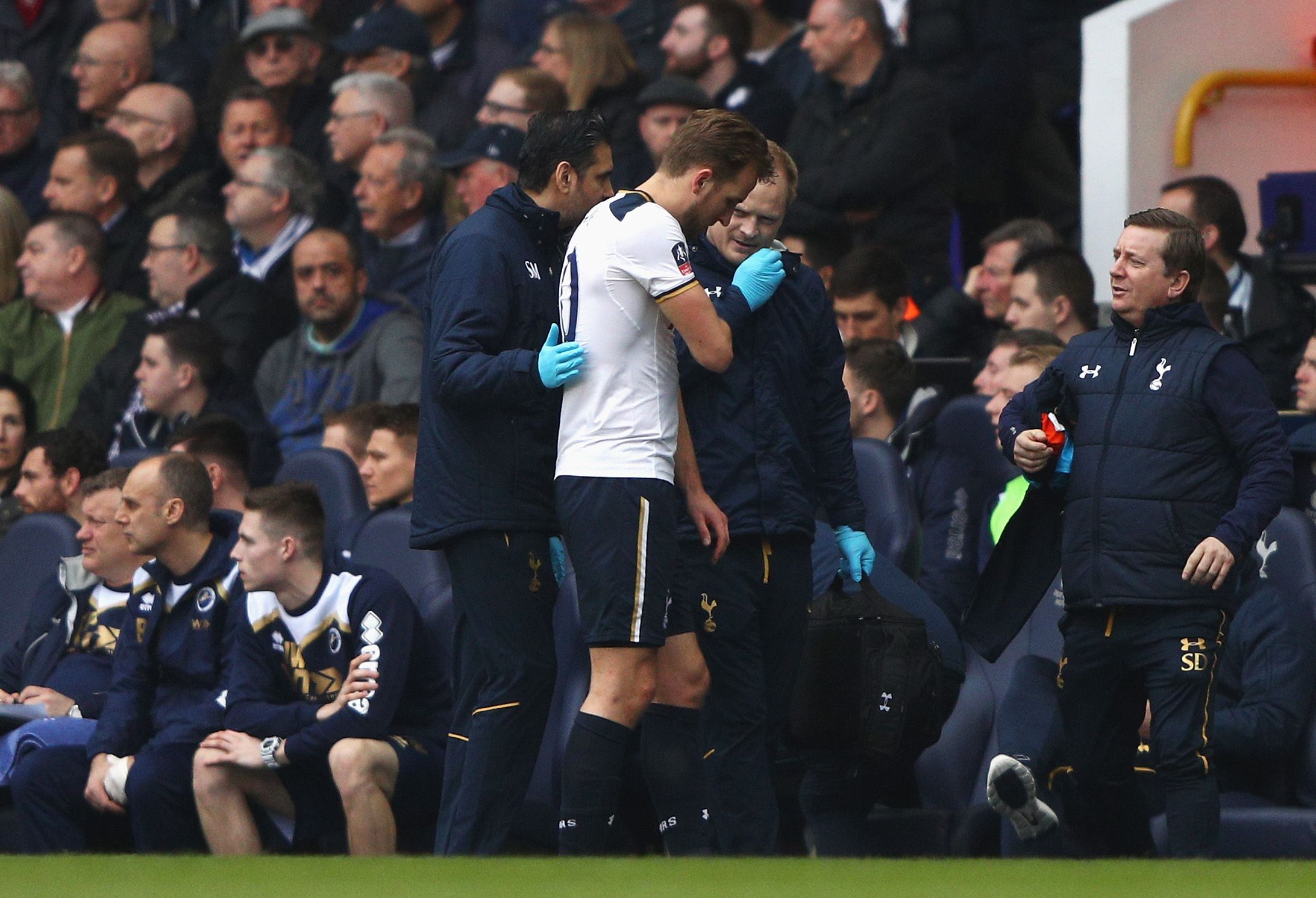 "Harry Ka-ane, he's one of our own," supporters chant at Seven Sisters railway station, several hours before Tottenham Hotspur kicks off its English Premier League fixture against Southampton at White Hart Lane.
On the short walk to the ground, you cannot escape images of the man. Kane's face stares out from hoardings protecting the building site around Tottenham's new ground. A stylized Kane seems the most popular option among the unofficial club scarves hawked by the vendors in this lilywhite part of north London. Inside, as Tottenham and Southampton warm up, that chant plays again, this time in surround sound.
Kane, 23, is the Premier League's second-top goalscorer with 19, behind only Romelu Lukaku of Everton with whom he seems destined to always be compared, in statistics if not style. Reports suggest England manager Gareth Southgate wants to make him captain of the national team. And over the past month, Kane has engaged his turbo boosters with hat tricks against Fulham and Stoke City and two goals against Everton.
And then… for the second time this season, Kane injured an ankle, the ligaments of the right one against Millwall early in a 6-0 victory in the FA Cup last Sunday. Four to six weeks, is the prognosis. That's a month and a half in which manager Mauricio Pochettino must find solutions to fill the hole.
One solution, in the kind of symbolism that football formations occasionally turn up, is to leave that crater empty, on the pitch at least. Son Heung-Min, who starts against Southampton in Kane's place, is a wing-forward who will flit across an attack, seeking pockets of space while never occupying one of those for any length of time. With Son in the team, Tottenham's style shifts. It crosses less, attempts to force more through-balls in the center of the pitch. Kane's absence is damaging but it shouldn't be enough to inspire mourning at a club that aims, however vainly, to catch Chelsea at the top of the league. When the game begins it is Son who has the first chance, a low shot saved at the near post by Southampton's mountainous goalkeeper Fraser Forster. When Son drifts to the left, Christian Eriksen and Dele Alli alternate to spring through the middle. It's not Kane, but it is dangerous, dizzying.
A football club and its support's sometimes extreme tendency towards self-reflection bordering on pathos can blot out the qualities of the opposition. Southampton arrives in the kind of form it has been grasping at all season, with four goals in each of its past two Premier League away games. At Wembley in the EFL Cup on February 26 it bruised Manchester United over 90 minutes in a 3-2 defeat. Consistency has come as a result of ruthlessness, in the form of the January signing Manolo Gabbiadini from Napoli. Gabbiadini seems a mix of fortunate contradictions: six foot one but quick-footed, artful but clinical. He has six goals in four previous appearances, almost another in the ninth minute here as he runs onto Dusa Tadic's throughball, before he's called offside. If the Italian appears disinterested or lackadaisical on occasion, it may be a deliberate illusion. With almost half an hour gone he sniffs the goal, Tadic the creator again. Gabbiadini's left-footed shot brushes the wrong side of the net.
In between those chances, though, Tottenham takes the lead when Eriksen turns on the spot and fires firmly and accurately past Forster. Gabbiadini disappears down the tunnel with an injury, moments before Southampton gets itself in a terrible mess in defense. Steven Davis chops down Alli, who converts the penalty. A statistic shows Alli has been involved in 36 goals in 60 Premier League. There is life in Kane's absence.
You can miss someone in different ways, of course. There's the gutwrenching pain of someone you're certain never to see again. A six-week break can bring water to your eyes, but it also the sweet ache of knowing how good things are going to be again.
Which doesn't mean there isn't paranoia amid those attempts to cope. Tottenham does not yet carry the assurance that might be expected of a Premier League title challenger, still less so when Kane is not around to help. The colt still figuring out life as a thoroughbred concedes one of those needless goals that set supporters slumping in their seats, when James Ward-Prowse tucks home a goal at the far post.
Southampton presses insistently for an equalizing goal, without creating chances—a hammer on the door that Tottenham answers every time, politely but firmly. With Kane, it might have shouted back. The sight of Vincent Janssen, the Dutch striker who has just one goal from open play since his summer 2016 transfer from AZ Alkmaar, arriving as a late substitute highlights the paucity of true replacements for Kane. Janssen hints at better with a rising drive on 90 minutes, saved by Forster. Tottenham preserves its lead. But it isn't a performance to make anyone forget that Kane exists. The pains will linger for as long as Kane feels them in his ankle.