How Harry Kane's Injury Changes Tottenham Hotspur's Playing Style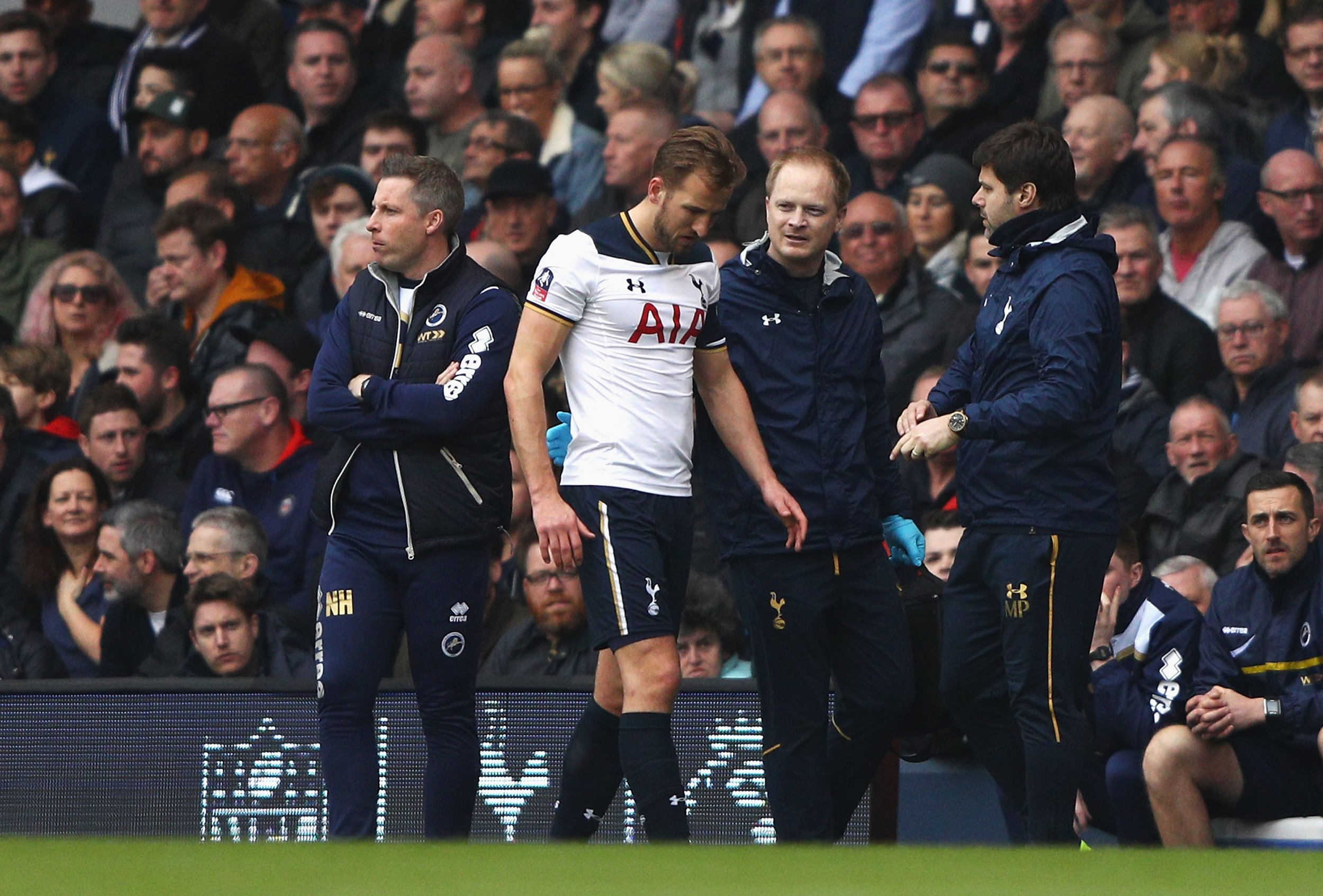 Harry Kane's importance to Tottenham Hotspur has been highlighted by new statistics released by sports data company STATS.
Kane, 23, is the Premier League's joint-top scorer with 19 goals. But he suffered an ankle injury in Tottenham's FA Cup quarterfinal victory over Millwall on Sunday and could be out until the FA Cup semifinal against Chelsea on April 22, according to reports.
As Tottenham seeks to catch Chelsea in the Premier League and beat it to the FA Cup, it can ill afford to lose Kane. The England striker has scored over 20 goals in both 2014-15 and 2015-16 but STATS' analysis shows how important he is to Tottenham's buildup play too.
When Kane is on the pitch, Tottenham scores an average of 2.09 goals per game, compared to one per game without him.
When Kane is missing, Spurs' counterattacks fall by 51 per cent; it plays at a quicker tempo, while taking longer over its build-up play.
Without Kane, Tottenham manager Mauricio Pochettino often turns to Son Heung-Min, a wing-forward, to play up front.
Son's very different capabilities seem to alter Spurs' style of play dramatically. When Kane is on the pitch, he receives 26 per cent of Spurs' crosses, whereas Son receives only 10 percent.
"The data shows that out of the forwards Tottenham have used this season, Kane, Son and [Vincent] Janssen, Kane regains the ball more through the high press, central to Pochettino's choice of playing style," Paul Power, data scientist at STATS, says.
Any change of style will be in evidence on Sunday, when Tottenham travels to play Southampton in the Premier League.
All data published courtesy of STATS .