Domestic Violence Suspect Taunts Cops by Holding Wanted Photo of Himself in Facebook Post
A suspect in Ohio has appeared to taunt police officers when he shared a photo of himself holding a printout of his wanted picture.
North College Hill Police Department (NCHPD) officers are continuing to search for Harry McDowell, 34, who is wanted in connection with a string of alleged offenses.
McDowell has been charged with aggravated burglary, burglary, menacing by stalking, domestic violence and criminal damaging.
In a post shared by NCHPD on Monday, the force said: "Mr. McDowell is accused of breaking into the mother of his child's home on two separate occasions.
"During those incidents, he damaged her property and assaulted her. Mr. McDowell is known to frequent the Fairfield and North College Hill areas. If you know where Mr. McDowell may be located, please contact the police or crime stoppers."
The photo attached to the post is the same one used by McDowell in his own upload onto the social media website.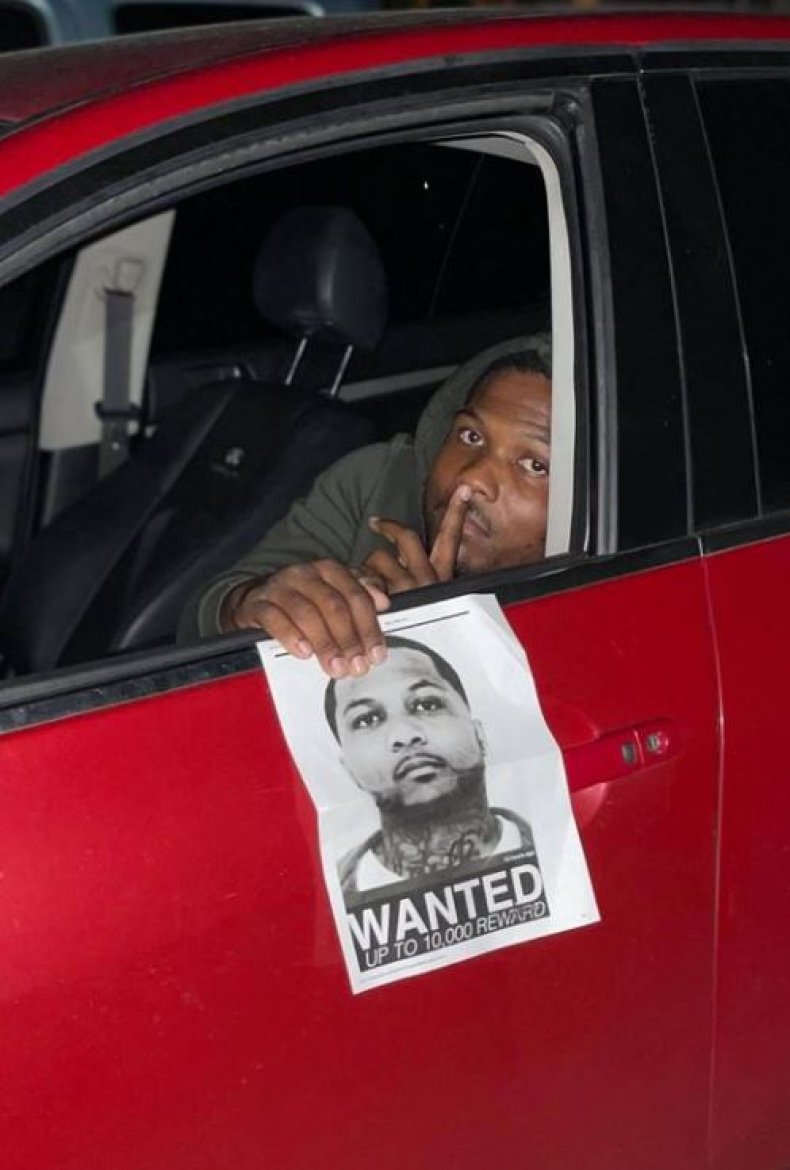 But, the following day, a Cincinnati-based Facebook user under the name Steven Keonte Urkel shared an upload of McDowell holding his own wanted photo.
The photo shows McDowell holding his left index finger up to his lips while his other hand holds his wanted picture out the window of a red car.
It went on to be shared more than 765 times and was commented on by more than 70 Facebook users as of Thursday morning.
According to local station WOWT, police have confirmed the man in the photo is indeed McDowell.
The station also reported the department had also been in contact with him directly on Tuesday after he called them. It was alleged McDowell told the force he would not be turning himself in.
Newsweek has contacted the NCHPD for comment.
It is not the first time a suspect or criminal has taunted authorities by contacting them.
Newsweek previously reported an escaped inmate from a jail in Belgium sent a postcard to the staff at his former prison.
Ex-inmate Oualid Sekkaki bragged about his escape to the prison's directors in a postcard he sent them.
The Brussels Times reported Sekkaki and four other inmates managed to escape from Turnhout Prison back in December 2019. It said the men managed to climb over the jail's exterior wall and then left in a getaway car that had been left in a nearby street.
According to the outlet, an envelope arrived at Turnhout containing Sekkaki's prison badge and the postcard card with the message "Greetings from Thailand" on it.
Unfortunately for Sekkaki, he was recaptured some nine months later.