This Harry Potter Star Was Arrested For Rioting With A Molotov Cocktail And Some Fans Are Just Figuring That Out
In 2011, Harry Potter actor Jamie Waylett, who played Draco Malfoy's goon Vincent Crabbe, was arrested for using a molotov cocktail during the 2011 London Riots, but some Reddit users just found out today.
According to a 2012 BBC article, Waylett was found guilty of violent disorder, where he admitted to sipping from a bottle of stolen champagne. The actor was cleared of intentionally damaging or destroying property with the molotov cocktail that he was pictured holding.
Waylett's lawyer said that the actor had difficulty adjusting to the fame that the Harry Potter series brought him. "Although he had the good fortune to be in the Harry Potter films, it turned out to be not so good fortune," she said during mitigation.
The 2011 arrest was not Waylett's first. In 2009, he was arrested for marijuana possession after being pulled over with a friend. During an investigation into the actor's home, 10 marijuana plants were seized, according to Telegraph.
The actor's last movie role was as Crabbe in the 2009 Harry Potter installment The Half Blood Prince. He did not return for the final two films in the series, Harry Potter and the Deathly Hallows Part 1 and Part 2.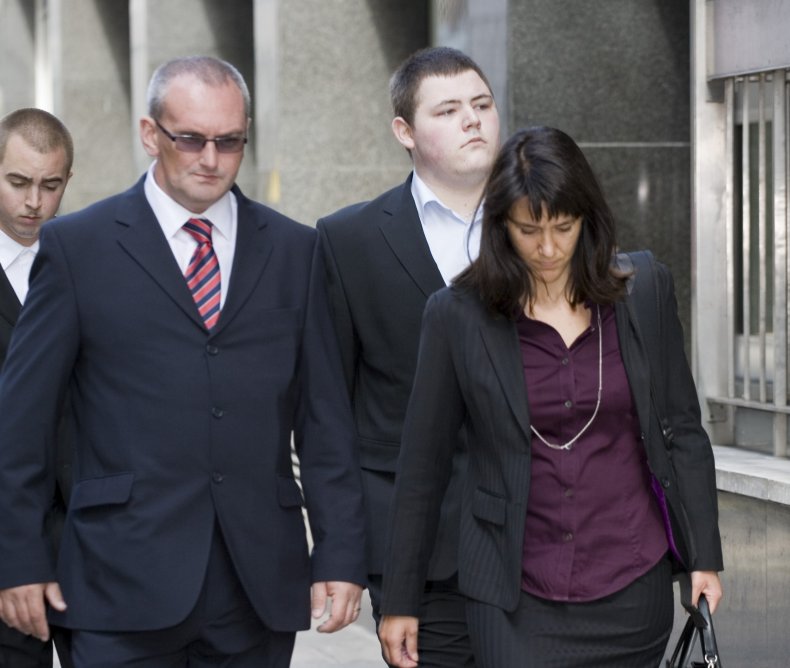 The revelation was shared along with the actor's Wikipedia page to the r/todayilearned subreddit and gained nearly 15 thousand upvotes. Reddittors couldn't help but point out that Waylett's casting as a bully in the wizarding world was perfect. "I guess he wasn't acting after all," one user wrote, and another commented that it was "splendid casting."
Of course, the conversation stirred debate among Potterheads, with some users commenting that Crabbe and Gregory Goyle (Malfoy's other companion) really weren't fit for Slytherin, but some Potter fans hopped in to explain why Crabbe and Goyle were sorted into Slytherin. "Slytherin- cunning, ambitious... then there's Crabbe and Goyle. Because that hat had a sick sense of humor," a user wrote.
"Crabbe and Goyle were ambitious and self-interested individuals, which are Slytherin traits," another fan pointed out, also saying that Crabbe and Goyle probably would have gotten high-ranking jobs had Voldemort not come back.
Other users also began discussing Waylett's 2009 arrest for marijuana, pointing out that it must have meant that Crabbe was a pretty good Herbology student. "You have to take herbology serious, otherwise you'll never make the grade," one user wrote.
Another person shared the HP fandom's meme that Hufflepuffs probably smoke weed, wondering if maybe the Sorting Hat had Crabbe all wrong. "Wonder if the sorting hat wanted to place him in Hufflepuff..." the user wrote. "They are supposedly the pot growers of Hogwarts. I mean you know Professor Sprout be growing some fire herb, and why do you think there common rooms and dorms are next to the kitchen?"