'Harry Potter and the Deathly Hallows': 7 Secrets From the Film's Premiere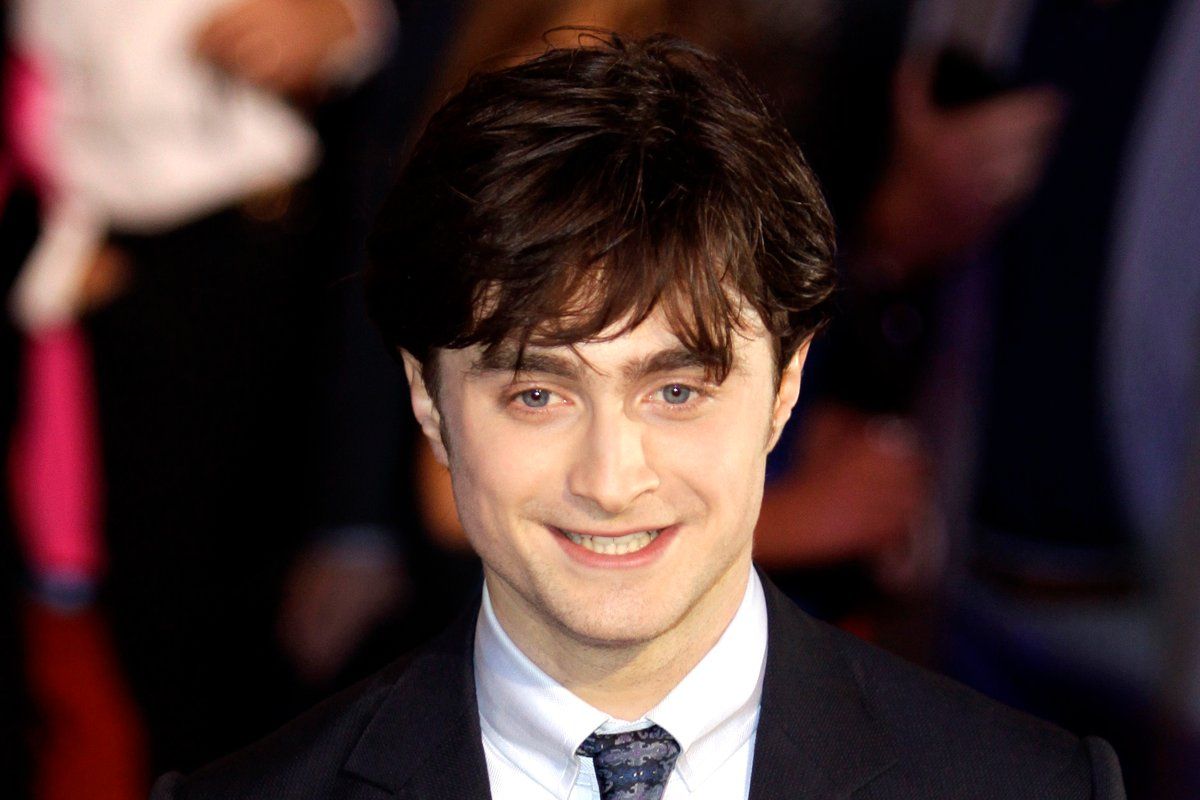 Every celebrity Muggle in New York City showed up for the Nov. 15 premiere of Harry Potter and the Deathly Hallows: Part 1, from Sarah Jessica Parker and Sandra Lee to Melissa Joan Hart, best known as Sabrina, the Teenage Witch, all of whom walked down the red carpet.
As for the crowd of shrieking girls, they just had one thing to say: "OMG OMG OMG OMG OMG OMG!" Most of them also came carrying posters that read MOODBLOODS ♥ EMMA, NYC WIZARD ROCK, and I ♥ THE BOY WHO LIVED. "It always amazes me how enthusiastic they are after all these years," says Rupert Grint, who plays Ron Weasley. "It's really great!" So are all these secrets that we plucked from the film's leading actors:
1. Harry Potter and Co. aren't just wizards—they're also thieves.
Daniel Radcliffe snatched not just one, but two pairs of Harry's glasses from the set. "One small pair from the first film, and one large pair from the last film," Radcliffe says. Tom Felton, who plays Draco Malfoy, wasn't so lucky with his swag: "I asked for a Nimbus [broomstick] and a wand," but he was turned down. He finally had to settle on Draco's "Syltherin ring that he's worn for the last five years." Good luck selling that on eBay.
2. Hogwarts needs a GED program.
"Don't tell anyone that I'm here," says Emma Watson, who plays Hermione. "I'm missing school, but I wouldn't miss this [premiere] for the world." Since they've been making the films for 10 years, has it been hard to come back to class? "It's weird going back to school," Grint confesses. "I've kind of missed out. I always feel a little bit out of the loop."
3. Ron Weasley has not read Harry Potter as many times as you have.
When asked how many times he went through the final book, Grint is a little sheepish. "Um, I read it once," he says.
4. Wizards kiss like frogs.
We're only joking, but the sparks didn't fly during Watson's big smooch with Radcliffe. "He was a real gentleman about the whole thing," she says. "We were both nervous, and it was very awkward."
5. If you want to know how to put on a bra, don't ask Hermione for help.
Yes, you read that right, and no, Harry doesn't turn to cross-dressing for sport. In one scene, a gang of his closest friends all transform into Harry to shield him from the Death Eaters, and Radcliffe is seen in Hermione's brassiere. Did she give him any pointers? "I did not!" says Watson. "I wouldn't know how to give anyone a tip about how to wear a bra."
6. Don't ask Daniel Radcliffe for acting advice, either.
"I think the way you keep it fresh," he says, "is that you remember you're really, really lucky to be there in the first place, so there's no real problem with that." We're sure Meryl Streep uses the same technique.
7. Then again, Radcliffe is ready to put Harry behind him.
"Definitely," Radcliffe says. "I'm playing a father at the moment [in another movie], so I'm already starting to move into that, which is good." On the last day on the set, "nobody knew what to say," says Felton, a.k.a. Malfoy. "Everybody was getting a bit emotional, so I did my goodbye and left."
Will you see Deathly Hallows or wait for part two? To read our review of the first installment and learn why the Harry Potter films aren't as good as Twilight, click here.