How Old Is Harry Potter? Lesser-known Facts to Celebrate Birthday of J.K. Rowling's Leading Character
Had Harry Potter, the beloved fictional character created by author J.K. Rowling, been a real person, he would be celebrating his 39th birthday today.
Fans of the Harry Potter series first read about the Wizarding World in 1997, but Harry was born years earlier, in 1980. Rowling gave the young wizard the birthday of July 31, the same as her own.
While fans technically first met Harry when he was a baby, their real introduction to the leading character was shortly before he turned 11. In a clip from the film, which is often shared on social media around his birthday, Harry, being portrayed by actor Daniel Radcliffe, is seen making a cake for himself out of the dirt on the floor. A short while later, the door of the place where the Dursley family is staying is knocked down and Rubeus Hagrid gifts Harry a proper birthday cake.
Along with sharing a birthday, both Harry and Rowling shared the experience of losing their mothers.
"If she hadn't died, I don't think it's too strong to say that there wouldn't be Harry Potter," Rowling told Oprah Winfrey about her mother, who died about six months after she started writing. "The books are what they are because she died…because I loved her and she died."
A defining feature of Harry was the lightning-shaped scar on his forehead, which was given to him by Voldemort when he was a baby. No, there wasn't a hidden meaning behind it. Rowling later said that she chose it because it was a "cool shape" and her hero couldn't sport a "doughnut-shaped scar."
One of Harry's first bonding moments with his soon-to-be best friend Ron Weasley was aboard the train to Hogwarts. While sitting together, Weasley explained chocolate frogs to Harry, noting that he had an extensive collection of the cards. Later in life, both Harry and Ron would be featured on chocolate frog cards, according to Rowling.
Throughout the books and the films, Harry and Professor Severus Snape had a complicated relationship, largely rooted in the fact that Snape loved Harry's mother and disliked his father. However, Harry would ultimately see the good in Snape and give his name, Severus, to his son.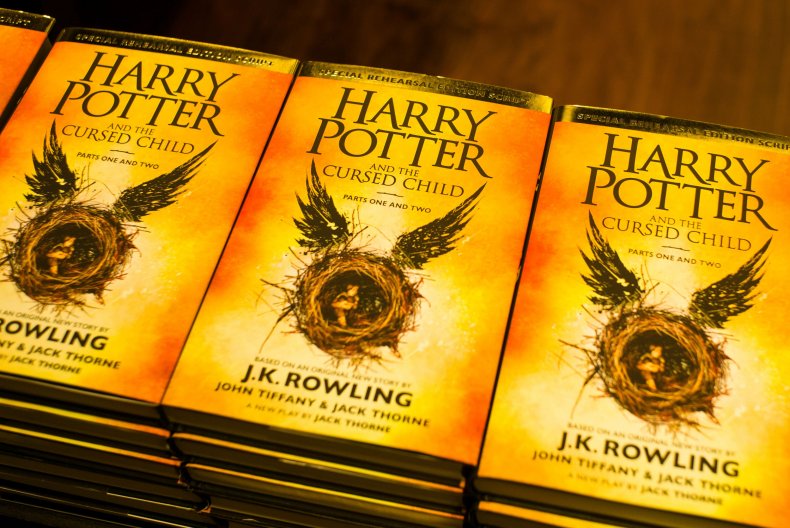 During an event in 2007, Rowling discussed portraits in the Wizarding World and said that Harry made sure a portrait of Snape was hung in the headmaster's office at Hogwarts.
Rowling acknowledged that the death of Harry's owl, Hedwig, was upsetting for a lot of people. However, she said that her death represented a "loss of innocence and security." After being almost akin to a "cuddly toy" for the young wizard, Voldemort killing her marked "the end of childhood."
More than 10 years after the final Harry Potter book was released, fans are still devoted to the series. In 2018 it reached a major publishing milestone, selling more than 500 million books worldwide.