Catholic priests in Poland are burning copies of the Harry Potter books, claiming the portrayal of magic constitutes a sacrilege.
Videos emerged on Facebook Sunday showing a group of Catholic priests from the northwestern city of Koszalin burning copies of the book in a fire pit as people prayed around it. The videos were posted with bible quotes condemning magic. "Many of those who had practiced magic collected their books and burned them in front of everyone. So they calculated their value and found it to be fifty thousand pieces of silver," reads one of the quotes posted to Facebook.
The page "SMS From Heaven," a Catholic organization that promotes religious messages, posted the video online.
Poland has a population of around 38 million people, of whom around 33 million are Catholic. The ruling Law and Justice party is also known to promote traditional values to appeal to Catholic voters and portray Polish national identity as strictly linked to Catholicism, experts note.
"Catholicism holds a unique position in Poland, as it is symbolically and historically linked to the foundation of the Polish state. However, it also has a significant and apparently growing role in contemporary Polish politics," Simona Guerra, associate professor of politics at University of Leicester, wrote in a 2016 post for The Democratic Audit UK. "Increasingly, religious events are becoming platforms for political discussions, while religious figures are attending state ceremonies and are enjoying an influential voice in policymaking."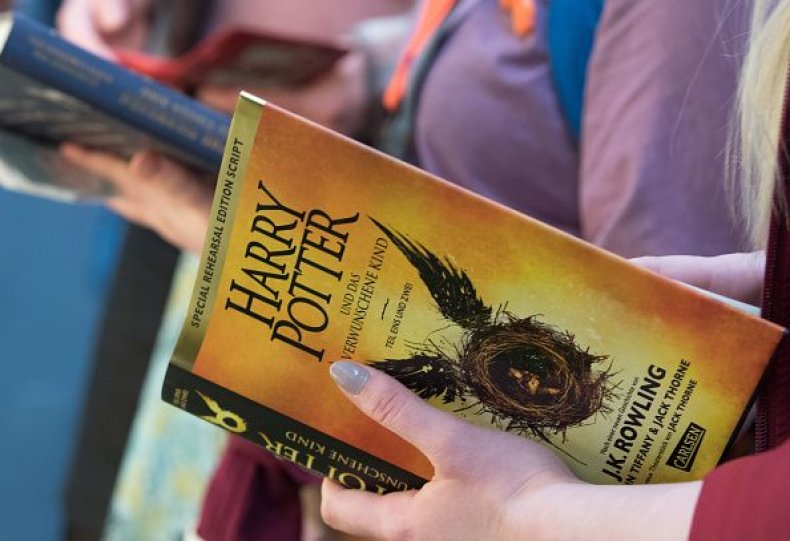 The ruling party's promotion of Catholicism has also led to stricter laws governing the sexual and reproductive health of women and the country's LGTBQ population. Last year, Poland's parliament voted down a measure that would have liberalized abortion laws and instead passed an initiative that banned abortion in cases when the fetus had a congenital disorder.
Religious events in Poland can attract around 1 million adherents, and almost half of the Catholic population claims to go to mass regularly. In 2011, Poland erected what is now the world's largest statue of Jesus Christ in a small city near the border with Germany. The statue dwarfs even the Christ the Redeemer statue that overlook's Brazil's Rio de Janeiro. And as Pope Francis has attempted to liberalize some aspects of the Catholic Church, Poland's religious leaders have resisted.
Still, critics on Facebook argued that burning copies of a children's book, even if it portrays magic, is an extreme gesture even in conservative Poland.