'Harry Potter and the Cursed Child' Eyes Broadway Move in 2018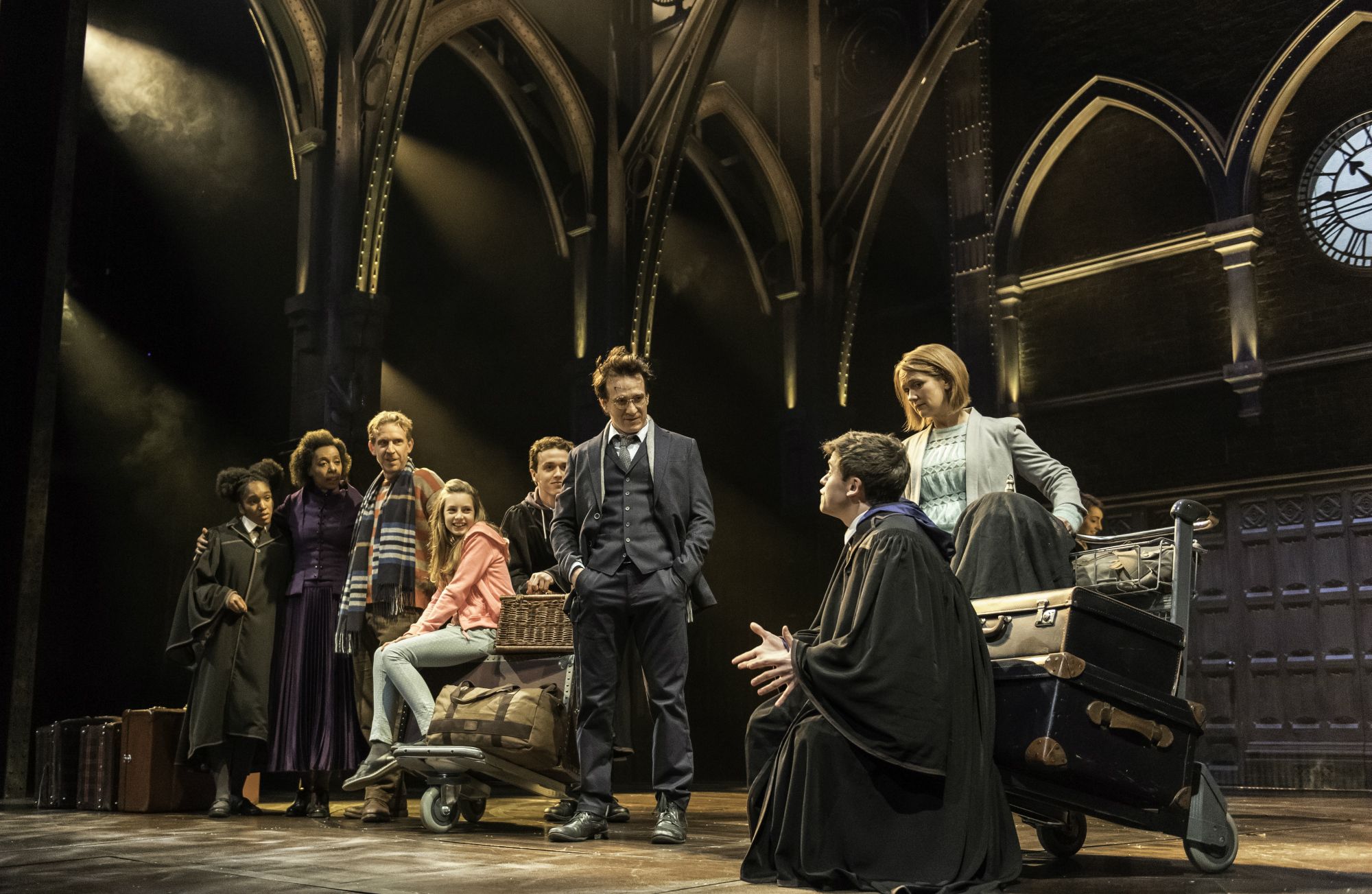 Harry Potter and the Cursed Child is inching closer to world domination.
Sonia Friedman and Colin Callender, producers of the London stage play, have confirmed they are in advanced talks with the Ambassador Theatre Group (ATG) to take the award-winning production to Broadway in 2018.
The play would be staged at the Lyric Theatre, which is being renovated into a playhouse by ATG.
"We are thrilled about ATG's ambitious plans which will provide a once-in-a-lifetime opportunity to create a unique theatre space tailored to the specific needs of the production over the play's two parts," said Friedman and Callender.
Newsweek subscription offers >
"The remodeled Lyric will include a smaller auditorium redesigned to the specifications of the Harry Potter and the Cursed Child team, as well as an adapted proscenium and stage that can house designer Christine Jones's glorious set without swamping or compromising director John Tiffany's brilliant staging. The spacious front-of-house environment will also be transformed to optimize the atmosphere and audience experience."
Harry Potter creator J.K. Rowling added: "I'm delighted we are one step closer in bringing Harry Potter and the Cursed Child to Broadway and very excited by the proposed plans."
If a deal can be finalized, the play would open in New York in spring 2018.
Cursed Child was co-written by Rowling, screenwriter Jack Thorne and director John Tiffany. It opened to critical acclaim in July (read Newsweek 's review here ) and last month won its first major theater award, for Best Play at the Evening Standard Theatre Awards.
Newsweek subscription offers >
Demand for tickets to see the play, which is split into two parts, has been spectacular. Performances are sold out through 2018, with more tickets due to go on sale next year.
The script for the play, released in July, is the fastest-selling book of the decade in Britain
'Harry Potter and the Cursed Child' Eyes Broadway Move in 2018 | Culture