'Harry Potter and the Cursed Child' Returns to Broadway—Ticket Information, Show Dates
Harry Potter and the Cursed Child, the play based on an original story by J.K. Rowling, Jack Thorne and John Tiffany, is set to return to Broadway this winter.
Previously a two-part production, it will debut as a newly staged "one show magical experience," according to producers Sonia Friedman Productions.
The expected running time of the single show has not been detailed; the two parts had a combined length of about 5 hours and 15 minutes. Newsweek has contacted producers for comment.
The single show's premiere is scheduled for November 16 at New York City's Lyric Theatre. Pre-sale tickets will be available from July 8 and go on general release four days later.
The play returns to Broadway more than a year after the theater industry was shut down due to the COVID-19 pandemic.
Dates and ticket information
Tickets for the Broadway debut performance and other shows can be booked via the play's official website.
Performances will begin at Broadway's Lyric Theatre from November 16 before showing at San Francisco's Curran theater from January 11, 2022.
"Fan pre-sale" tickets for the Broadway debut performance will be available from July 8, while tickets for the general public go on sale from July 12.
The pre-sale for the San Francisco show begins July 15, while the general sale begins July 21.
The play will also premiere in Canada at the Ed Mirvish Theatre in Toronto in May 2022. Ticket sale dates for the play's Canada debut are yet to be announced.
The new production will also be staged at different cities across the globe, including in London, Melbourne in Australia, Hamburg in Germany and Tokyo.
Exact dates and ticket sale information for most of these performances outside North America (apart from the Hamburg show) have yet to be announced.
See the play's official website for the latest information.
About the show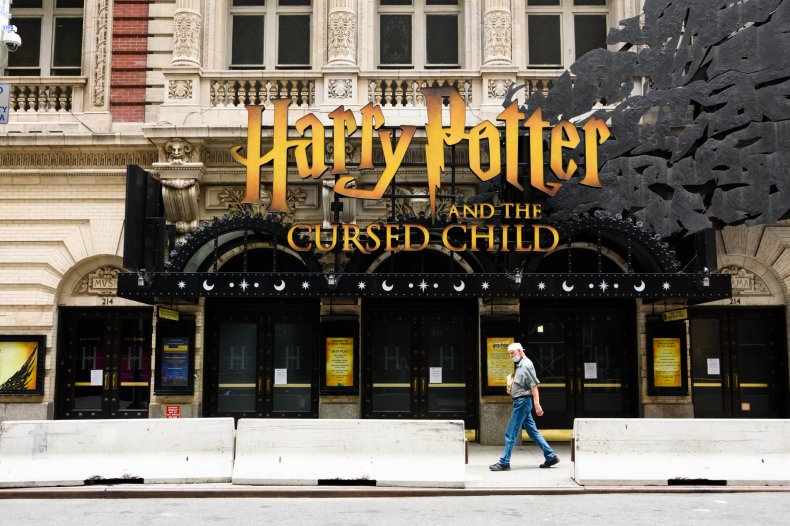 Harry Potter and the Cursed Child—the first Harry Potter story to be performed on stage—has been seen by more than 4.5 million people worldwide, according to its producers.
The show has received 60 major honors, including nine Laurence Olivier Awards and six Tony Awards.
Harry Potter author Rowling said via a statement: "Collaborating on Harry Potter and the Cursed Child has been one of the great joys of my professional life." She added the reimagined version features "amazing illusions and some exquisite new staging—all the while keeping our original story intact."
Co-writers Thorne and Tiffany said: "We've been working hard on this new version throughout lockdown and it's been a joyous process of rediscovery. It has given us a unique opportunity to look at the play with fresh eyes and we have been inspired by the entire creative team every step of the way."