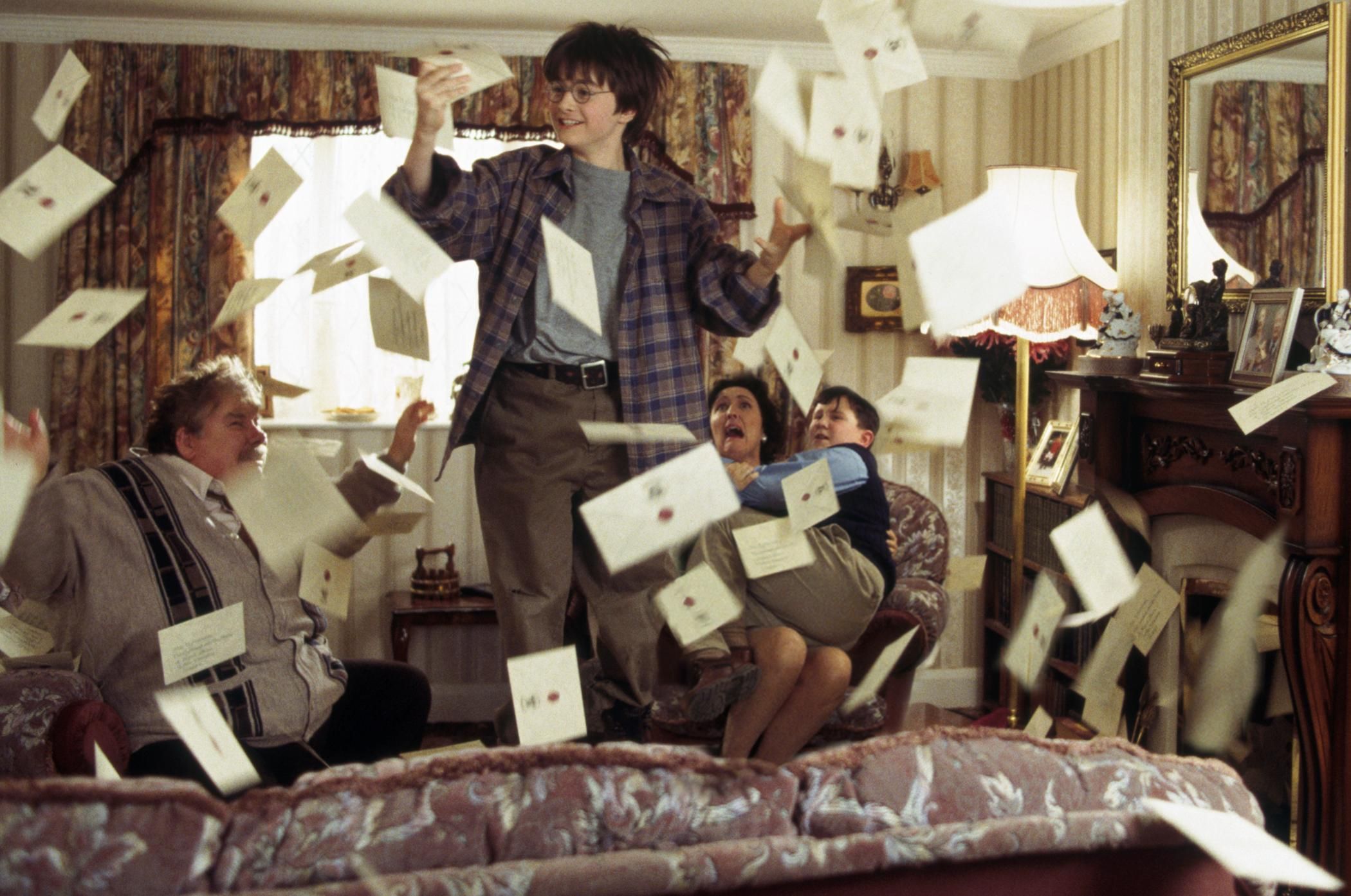 Harry Potter fans are leaving inspirational notes inside copies of the books in shops and libraries as part of a global movement thought up by the fan site Mugglenet.
People are being encouraged to write messages describing what the books meant to them, before slipping them into the novels in order to pass them on to the next generation of readers, with some participants posting photos of their notes to Twitter, using the hashtag #PotterItForward.
Some messages are emotional recounts of loneliness and how the books became a form of escapism, while others praise Harry Potter for saving their lives.
Mugglenet staff launched the #PotterItForward project by posting a message and photo on the blogging site Tumblr last week calling for readers to participate.
The Harry Potter seven-book series was written by Scottish author J.K. Rowling and has sold over 450 million copies worldwide, while the films of the books grossed over $7.7 billion worldwide.