'Harry Potter' Video Leak Teases Role Playing Game Where Players Can Be Wizards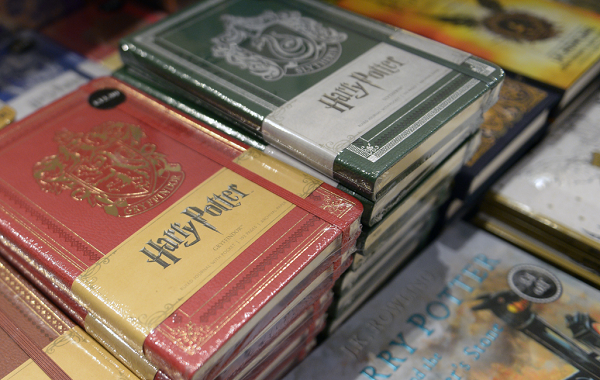 It's no secret J.K. Rowling's Harry Potter universe is expanding. In addition to the upcoming installments of Rowling's Fantastic Beasts and Where to Find Them, the author has three new books based on the Harry Potter series slated to hit shelves during the holiday season.
The wizardly goodies may not end there, though. There's a possibility there may be a new Harry Potter role-playing game in the works.
Video of a third-person open-world action game featuring characters resembling those of Harry Potter's world leaked online on Monday, causing some fans to speculate that a new game—one Harry Potter aficionados had long been waiting for—may be coming soon.
The game, set in a 19th century Hogwarts School of Witchcraft and Wizardry, allegedly allows players to choose from eight different characters and develop their magical abilities within the realms of their chosen Hogwarts house. From the looks of it, players will also get to choose whether or not their characters will follow The Dark Lord and use their powers for evil or take the Harry Potter route and practice magic for good.
The Reddit user who posted the teaser video said the game trailer was offered for viewing at a shopping mall, according to The Verge. The user noted players weren't supposed to record footage or the $8 survey they were asked to complete following the trailer, but the Reddit user did it anyway.
Avalanche Software is speculated to be the developer behind the unnamed role-playing game. There was some speculation the video game company was creating a role-playing game based on Harry Potter last year after the developer posted a job advertisement for a writer with "a deep understanding of British culture" to work on a game with "branching storytelling."
Avalanche's parent company Warner Brothers own the rights to all materials related to Harry Potter movies, videos and games, and the studio already offers a free mobile game, Harry Potter: Hogwarts Mystery for Mobile.
Newsweek's request for comment from Avalanche was unanswered.