Where to Watch All the 'Harry Potter' Movies Before the HBO Max Reunion
The cast of the Harry Potter franchise, including Daniel Radcliffe, Rupert Grint and Emma Watson, will soon be reunited for a 20th anniversary special, coming to HBO Max on January 1.
As that is eight days from December 24, now is the time to start a great rewatch of the eight movies if you want to have time to watch one a day from now until when the special airs.
Unfortunately for fans, the eight movies have a habit of shifting from one streaming service and landing on another with little to no notice.
Luckily, the services who have been swapping the Harry Potter specials between them seem to have reached a compromise that should satisfy most fans.
Where to Watch the Harry Potter Movies Online
In the U.S., the eight movies (that is, Harry Potter and the Sorcerer's Stone, Chamber of Secrets, Prisoner of Azkaban, Goblet of Fire, Order of the Phoenix, Deathly Hallows Part One and Part Two) spent most of 2021 moving between two streaming services: Peacock and HBO Max.
The reasons for that is due to previous deals Harry Potter studio Warner Bros made with NBCUniversal to give it the rights to air the films on its numerous TV channels.
Things became more complicated, however, when both services launched streaming services, so the two companies decided to simply alternate who got to stream the films.
Now, however, the companies seem to have come to a compromise that likely works better for the fans. As of December 2021, both HBO Max and Peacock are both streaming all eight films.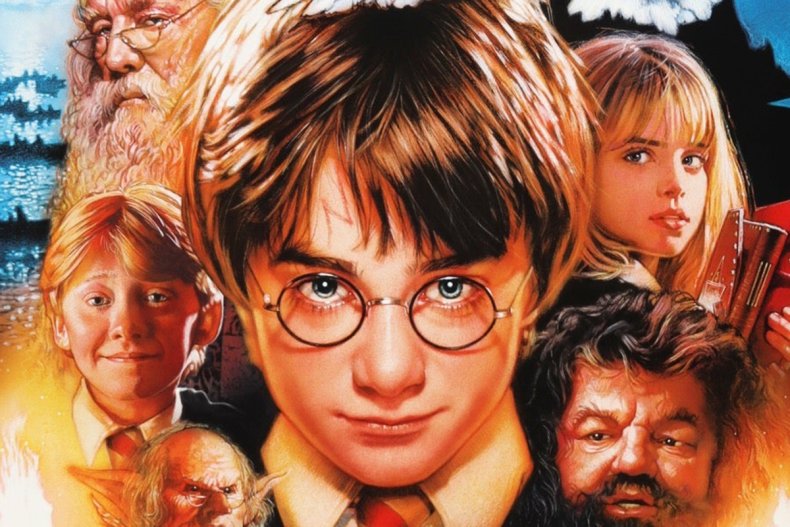 Which service offers the cheapest way to watch the films?
Technically, Peacock. Though viewers cannot watch the films of the streamer's free tier, the service costs a third of what HBO Max costs—$4.99 a month compared to $14.99.
Both services technically offer a seven-day free trial, though you will have to sign up to HBO Max through Hulu to get one for that streamer.
HBO Max may be the pricier option, but it is offering other Potter content in an attempt to lure fans away from the cheaper home of the films.
HBO Max is the service airing the reunion, and on January 1 is also launching game show Harry Potter: Hogwarts Tournament of Houses, which for some reason is hosted by Helen Mirren.
Are the Harry Potter Movies Streaming on Netflix?
In the U.S.? No. In other countries? Yes.
Currently, two territories have the eight Potter movies in their Netflix catalogs. Netflix Australia has the rights to show them, as does the streamer in Turkey.
In Canada, the films are on Crave, while UK viewers can watch them on Now TV.
Harry Potter 20th Anniversary: Return to Hogwarts, airs from Saturday, January 1, 2022 at 3 a.m. ET on HBO Max.