The 'Harry Potter' Films Aren't Coming to Netflix—Here's Where to Watch
Harry Potter fans were overjoyed last month after the Upcoming Movies Facebook page announced that all eight movies were coming to Netflix. However, that rumor has since been debunked.
If that was not enough bad news for Harry Potter fans in the U.S., here's some more: Not only are the Harry Potter movies not on Netflix, but they are not available to stream at all in the U.S. currently.
Currently, the Harry Potter movies are only streaming on Netflix in the following countries (per uNoGS):
Czech Republic
Hungary
Poland
Portugal
Spain
In the U.S., until the end of October, the eight Hogwarts movies were on Peacock, where they moved in the summer from HBO Max. However, come November, Harry Potter and the Sorcerer's Stone / Philosopher's Stone, Harry Potter and the Chamber of Secrets, Harry Potter and the Prisoner of Azkaban, Harry Potter and the Goblet of Fire, Harry Potter and the Order of the Phoenix, Harry Potter and the Half-Blood Prince and Harry Potter and the Deathly Hallows Part One and Two left their streaming home.
In 2019, NBCUniversal (who owns Peacock) bought the rights to the Harry Potter movies and the rest of the so-called "Wizarding World" movies for a reported $250 million. Per Deadline, the initial plan was to launch the eight movies for a six-month run beginning in October. This means that the films were supposed to be on Peacock until April 2020.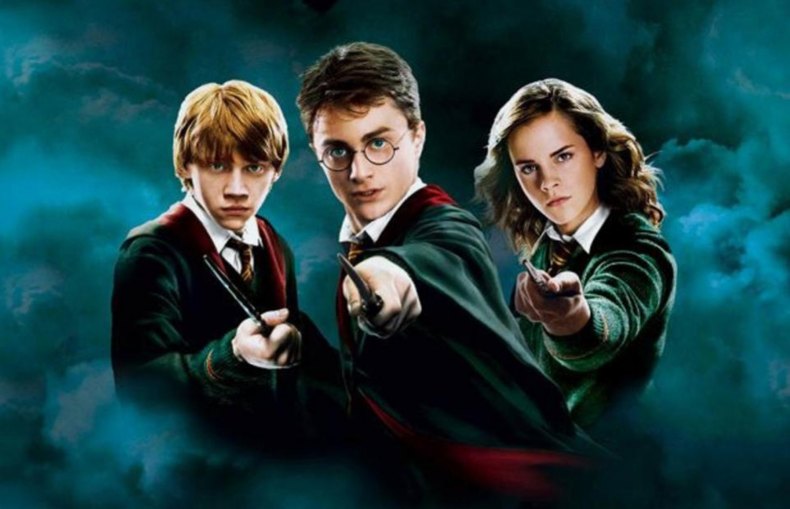 However, plans have now changed. If fans currently visit the Harry Potter page on Peacock, they are met with a banner reading "currently not available on Peacock," with links to take them to the SyFy and USA websites.
This is because the two networks (also owned by SyFy and USA) are temporarily becoming the only place where viewers in the U.S. can watch the Harry Potter movies. This is due to what ComicBook.com calls, "the finer points of the contract" NBCUniversal signed to gain the rights.
Currently, none of the films are streaming on the SyFy or USA websites, though they are believed to be arriving there soon on a rolling basis as they air on the two cable channels. The NBC website, for example, lists all the movies as streaming on their USA Network movies section from November 2.
Previously, USA has aired on Harry Potter movie marathon on Thanksgiving, so may follow suit this year.
Eventually, however, the eight movies are expected to come back to Peacock at some point in 2021 though it has not yet been announced exactly when.
Though Harry Potter is not coming to Netflix any time soon in any country, it is available to stream in other territories where NBCUniversal does not own the right. In the U.K., for example, the films are available on Now TV.