Seven New 'Harry Potter' Covers Unveiled for 20th Anniversary of 'Sorcerer's Stone'
Harry Potter fans, get your Time Turners ready—because September marks 20 years since Harry Potter and the Sorcerer's Stone was published in the United States. Scholastic was the lucky American publisher who scooped up Rowling's best-selling series in 1998, after it had been published by the British publishing company Bloomsbury in 1997. To celebrate the 20th anniversary of the best decision the company ever made, Scholastic is releasing new editions of the Harry Potter books in paperback, with brand new cover art illustrated by Caldecott Medal-winning artist Brian Selznick.
The black-and-white covers depict different moments from the series, woven together by one giant snake across all seven covers. (This could be either the snake from the zoo in Sorcerer's Stone or Voldemort's pet, Nagini.) Combined, the covers make one long, magical tableau. These new paperbacks will hit bookstore shelves this summer.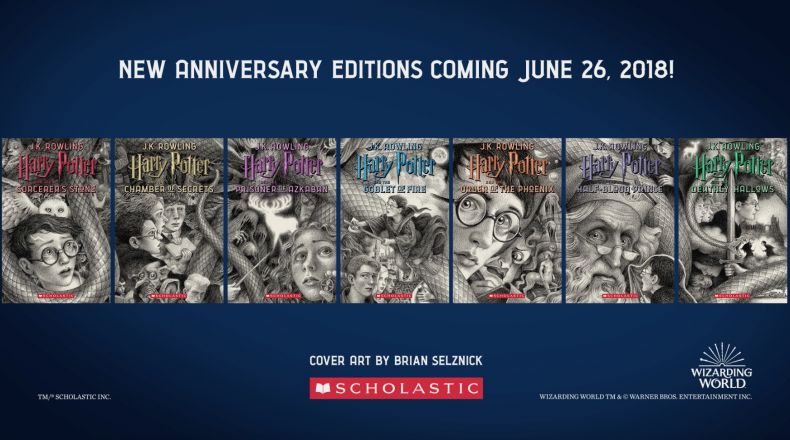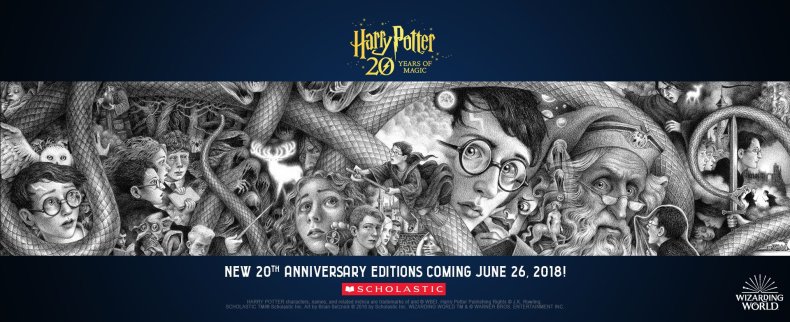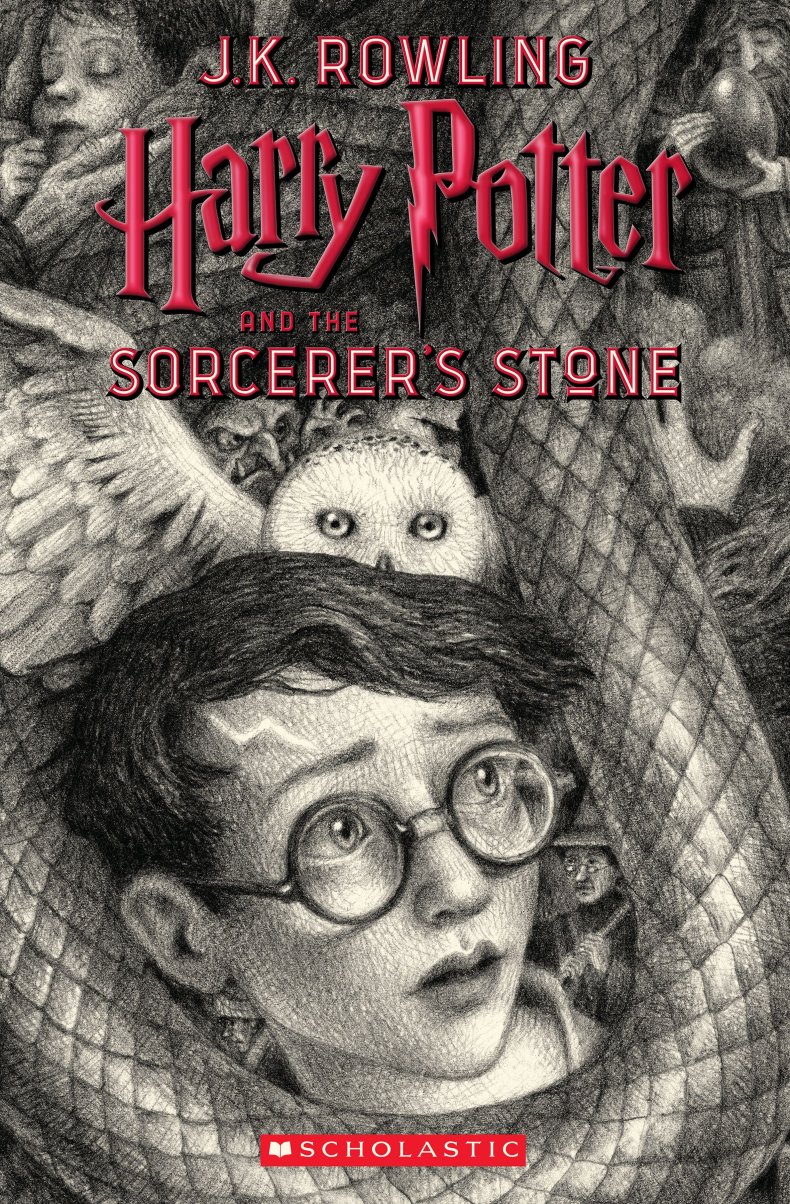 In a Scholastic press release, Selznick said, "I'm a huge Harry Potter fan (a proud Hufflepuff!) and to be asked to illustrate the 20th-anniversary edition covers was an absolute honor. I knew this project came with so much responsibility to the stories, as well as to the readers. I revisited the books and was especially moved by the relationships between the characters in J.K. Rowling's magical world, so I wanted these covers to reflect that."
Over the past two decades, fans have seen many different renditions of the boy wizard on a variety of covers. American fans are likely most familiar with artist Mary GrandPré's classic illustrations for the first Scholastic covers.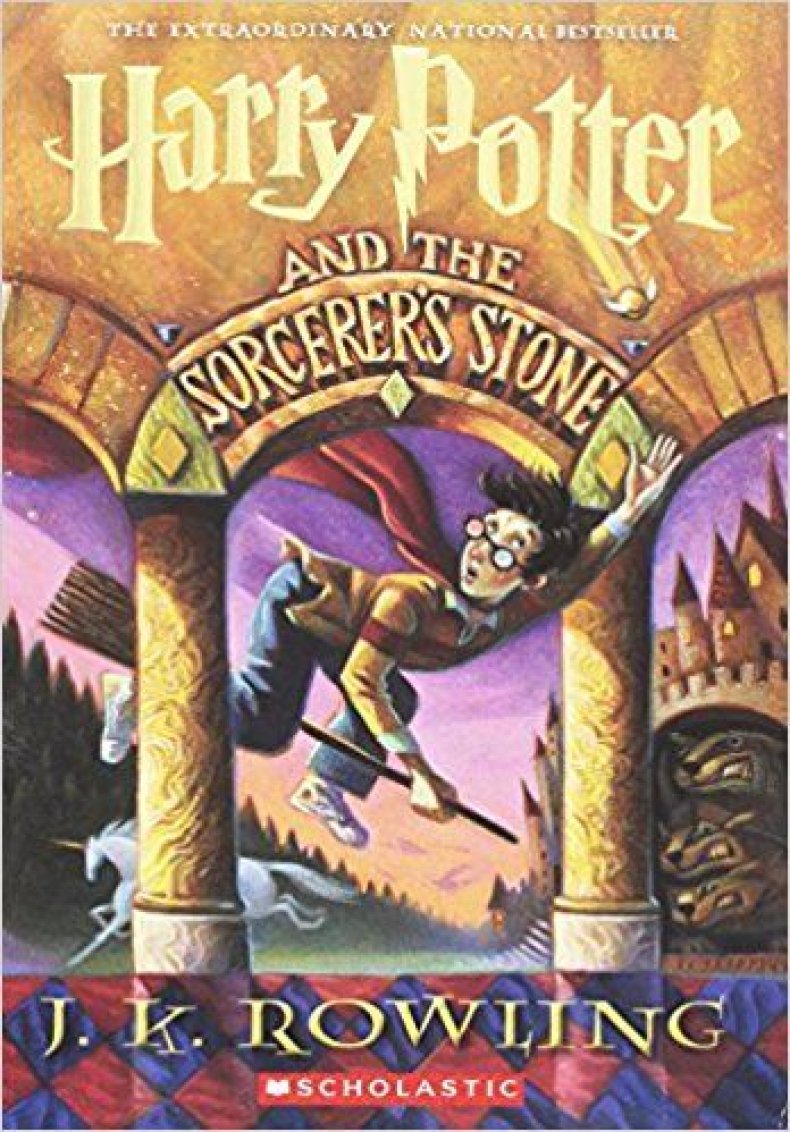 For the 15th anniversary edition of Harry Potter and the Sorcerer's Stone, Scholastic turned to artist Kazu Kibuishi, who had a darker, more detailed take on the covers.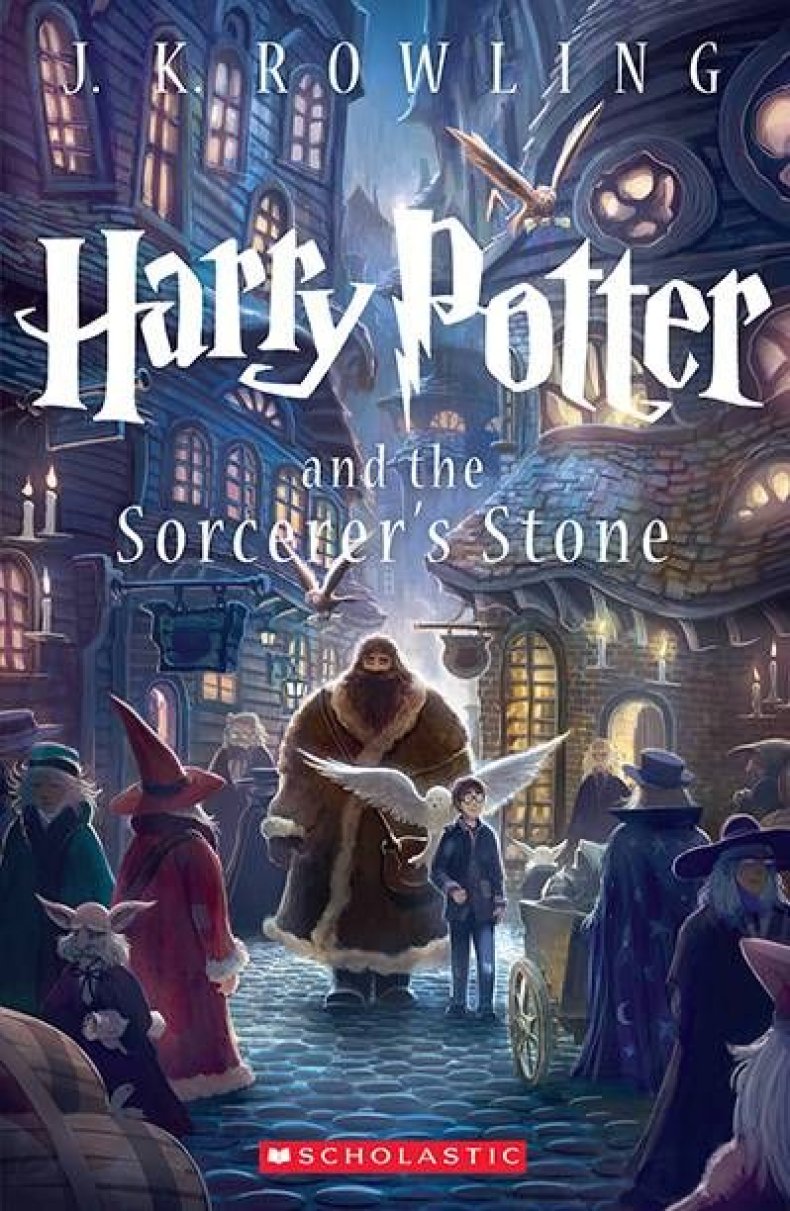 There's also Scholastic's illustrated editions, by artist Jim Kay, which are currently up to the third book, Harry Potter and the Prisoner of Azkaban.
In the U.K., Bloomsbury has even more covers, including signature editions and adult editions of the novels.
Plenty of covers to choose from, but still the same magic inside. Catch Scholastic's 20th-anniversary editions of the Harry Potter books on shelves starting June 26, 2018.