'Harry Potter' First Edition Book Sells For $57,000
A first edition of Harry Potter and the Philosopher's Stone, the first book in J.K. Rowling's world famous wizarding series, has sold for over $57,000 at auction in the U.K.
The book was kept in pristine condition in a locked briefcase for 20 years, reports the BBC.
The first edition of Harry Potter was expected to fetch between £20,000 and £30,000 (roughly $24,000 to $37,000), but a telephone bidding war Thursday skyrocketed the final price.
The winning bid was £46,000, which is roughly $57,303. The buyer will pay a total of £57,040—roughly $71,000—to cover fees and taxes.
Hansons Auctioneers in Staffordshire, in the West Midlands of England, said four phone bidders, as well as internet bidders, helped boost the book from its estimated selling point.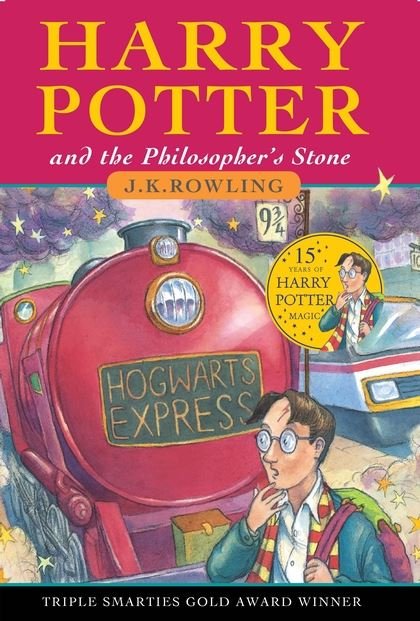 Cover of "Harry Potter and Philosopher's Stone."
Bloomsbury
The family who sold the book had planned to keep it as an heirloom and had kept it safe in a briefcase. However, they decided to sell the book after hearing about another first edition Philosopher's Stone selling for over $35,000 in July, reports the BBC.
Just 500 copies of Harry Potter and the Philosopher's Stone were initially printed when it was published in 1997. 300 of those books were sent to libraries around the U.K.
Hansons book expert Jim Hanson told the Birmingham Mail he "couldn't believe the condition" of the auctioned book, saying its quality was "almost like the day it was made. I can't imagine a better copy can be found."
"I'm absolutely thrilled the book did so well—it deserved to," said Hanson. "A 1997 first edition hardback of Harry Potter and the Philosopher's Stone is the holy grail for collectors as so few were printed.
"The owners took such great care of their precious cargo they brought it to me in a briefcase, which they unlocked with a secret code. It felt like we were dealing in smuggled diamonds."
Harry Potter and the Philosopher's Stone was published in the U.K. in June 1997. It was later published in the U.S., where it was retitled Harry Potter and the Sorcerer's Stone, in September 1998.
Rowling went on to publish six more books in the Harry Potter series. The series has sold more than 500 million copies worldwide, making it the best-selling book series in history. Harry Potter outstrips the second-place Goosebumps series by 150 million copies.
Rowling's novels about boy wizard Harry Potter's magical adventures have spawned a hugely successful film franchise, a West End and Broadway stage play, theme park attractions and even a quasi-sport.