For those looking to revisit the Wizarding World or discover the magic for the first time during quarantine, Spotify just released the first recording of Harry Potter stars reading from the books, as well as the first featuring the Boy Who Lived himself Daniel Radcliffe reading the the first chapter from the series.
The new "Harry Potter at Home" series from the Wizarding World will feature stars from the films and other celebrities reading chapters from J.K. Rowling's Harry Potter and the Philosopher's Stone (or Sorcerer's Stone for U.S. readers), each week until the end of June to keep readers and Potter fans entertained while staving off the boredom brought on by self-isolation.
Sharing an accompanying video of Radcliffe reading "The Boy Who Lived," the first chapter of the iconic series, the Wizarding World website offers more information about the chapters including analyses and quizzes that fans can take. "Harry Potter at Home is our way of bringing the magic into people's homes, casting a Banishing Charm on boredom," the site said. "These special video readings are just one of the many things you can do at home with us, whether alone or with your friends or family."
While fans are well aware of the series' power, it is especially magical to hear Rowling's words come straight from Radcliffe since the first chapter is one of the few in the series that is not delivered from Potter's perspective. It's almost funny to hear the actor voicing both his obnoxious uncle Vernon Dursley and his mentor Albus Dumbledore.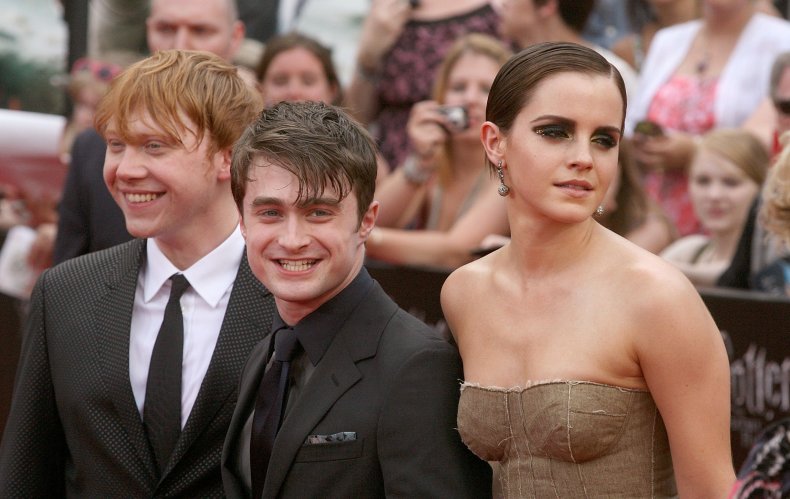 As all 17 chapters of Philosopher's Stone will eventually be released, the series has other favorites from various adaptations of the series set to read chapters including Noma Dumezweni (who originated the role of Hermione Granger in the West End production of Harry Potter and the Cursed Child), Eddie Redmayne (who stars as Newt Scamander in the Fantastic Beasts films), Claudia Kim (Nagini in Fantastic Beasts: The Crimes of Grindelwald) and Stephen Fry (who read the U.K. audiobook editions of all seven books). Reaching outside the Wizarding World, actress Dakota Fanning and soccer star David Beckham will also read chapters, according to a press release.
Fans can tune into the star-studded series, which is being presented in podcast form, on Spotify (for both free and premium users) and the Wizarding World website. The series is also available to premium family accounts in the Spotify Kids app.