How the 'Harry Potter' Cast Has Reacted to J.K. Rowling's Trans Tweets
As the author of the Harry Potter series J.K. Rowling continues to be criticized for her remarks about trans people, a number of stars involved with the movie franchise have spoken out in support of the trans community.
The author, who also writes under the pseudonym Robert Galbraith came under fire for tweeting an article about "people who menstruate" in which she criticized the phrase, implying that she believes it "erases" women.
"I'm sure there used to be a word for those people. Someone help me out. Wumben? Wimpund? Woomud?" she wrote.
Rowling, 54, then posted a number of tweets on June 6 directed at transgender people, in which she said her life was "shaped by being female."
"If sex isn't real, there's no same-sex attraction. If sex isn't real, the lived reality of women globally is erased. I know and love trans people, but erasing the concept of sex removes the ability of many to meaningfully discuss their lives. It isn't hate to speak the truth," she said.
Now some of the actors who found international fame as children thanks to Rowling's books have aired their opposing views in an effort to show solidarity with the trans community.
Daniel Radcliffe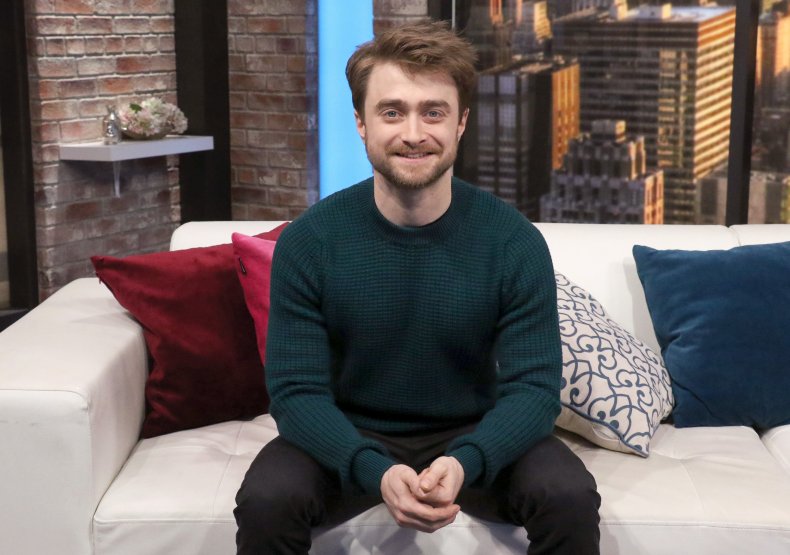 The eponymous star of the Harry Potter franchise Daniel Radcliffe responded with a statement in support of transgender people, saying he felt "compelled" to speak out.
"Transgender women are women," he wrote in a blog post for the LGBT suicide prevention charity The Trevor Project.
"Any statement to the contrary erases the identity and dignity of transgender people and goes against all advice given by professional health care associations who have far more expertise on this subject matter than either Jo or I," he wrote.
The A Young Doctor's Notebook actor went on to say: "To all the people who now feel that their experience of the books has been tarnished or diminished, I am deeply sorry for the pain these comments have caused you. I really hope that you don't entirely lose what was valuable in these stories to you.
If these books taught you that love is the strongest force in the universe, capable of overcoming anything; if they taught you that strength is found in diversity, and that dogmatic ideas of pureness lead to the oppression of vulnerable groups; if you believe that a particular character is trans, nonbinary, or gender fluid, or that they are gay or bisexual; if you found anything in these stories that resonated with you and helped you at any time in your life—then that is between you and the book that you read, and it is sacred. And in my opinion nobody can touch that."
He added: "It means to you what it means to you and I hope that these comments will not taint that too much."
Emma Watson
Hermione Granger star Emma Watson has also come out in support of the transgender community following Rowling's comments.
Posting to Twitter today (June 11), the Perks of Being a Wallflower star wrote: "Trans people are who they say they are and deserve to live their lives without being constantly questioned or told they aren't who they say they are."
She added in further tweets: "I want my trans followers to know that I and so many other people around the world see you, respect you and love you for who you are.
"I donate to @Mermaids_Gender and @mamacash. If you can, perhaps you'll feel inclined to do the same."
In October 2018, Watson posted a photo of herself to Instagram wearing a t-shirt with the slogan: "Trans rights are human rights."
Bonnie Wright
Bonnie Wright, who starred as Ginny Weasley in the beloved franchise also took to Twitter during the controversy to let her views be known.
The 29-year-old tweeted: "If Harry Potter was a source of love and belonging for you, that love is infinite and there to take without judgment or question. Transwomen are Women. I see and love you, Bonnie x."
Evanna Lynch
Luna Lovegood star Evanna Lynch empathized with trans Harry Potter fans in a lengthy statement posted to Twitter on June 9.
"Feeling like you don't fit in or aren't accepted for who you are are the worst, most lonely feelings a human can experience, and I won't be helping to marginalise trans women and men further," she said. "I applaud the immense bravery they show in embracing themselves and think we all should listen to their stories."
Eddie Redmayne
Star of Harry Potter prequel, Fantastic Beasts and Where to Find Them, Eddie Redmayne also vocally opposed Rowling's tweets.
In a statement first provided to Variety, he said: "Respect for transgender people remains a cultural imperative, and over the years I have been trying to constantly educate myself. This is an ongoing process."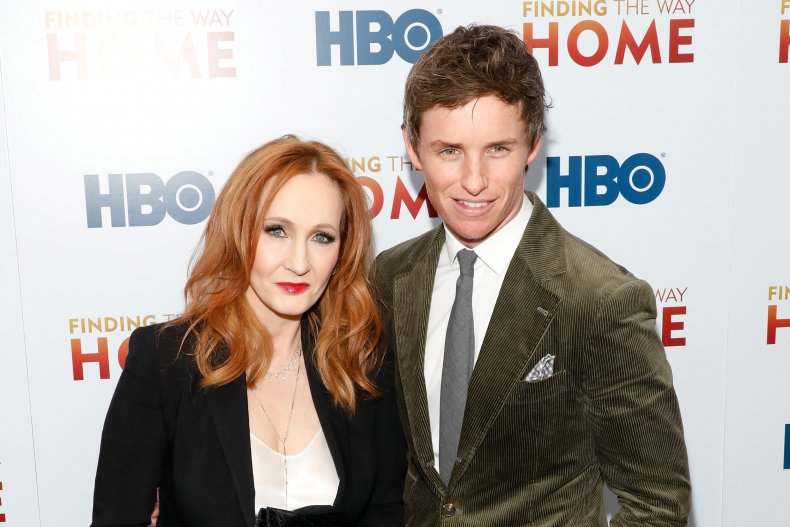 The Danish Girl actor continued: "As someone who has worked with both J.K. Rowling and members of the trans community, I wanted to make it absolutely clear where I stand. I disagree with Jo's comments. Trans women are women, trans men are men and non-binary identities are valid. I would never want to speak on behalf of the community but I do know that my dear transgender friends and colleagues are tired of this constant questioning of their identities, which all too often results in violence and abuse."
He added: "They simply want to live their lives peacefully, and it's time to let them do so."
Chris Rankin
Chris Rankin, who played the oldest Weasly sibling, Percy, in the franchise also tweeted his support for the trans community.
He wrote: "My beautiful, brave, strong, trans friends and house of #ChrisNess family. We love you. I can't say it enough. You're wonderful, and deserve to be treated as such. Please know that. Be proud of who you are. We are proud of you."
Noma Dumezweni
Noma Dumezweni, who starred as Hermoine in Hermione Granger in the first run of both the West End and Broadway productions of Harry Potter and the Cursed Child responded to Rowling's tweets with a list of names of transgender activists and individuals.
Katie Leung
And in perhaps the most tongue in cheek response, Katie Leung, who starred as the much-discussed Cho Chang, caught her followers' attention by tweeting that she was finally going to explain her thoughts on her character's name, which is often criticized as being racist.
However, Leung then shared a thread of funds set up to support black trans people, in support of the Black Lives Matter movement also.