Harry Potter: 18 Firetrucks Tackle Blaze at Warner Bros Studios Where Movies Were Filmed
Firefighters are tackling a blaze that broke out late Wednesday night at Warner Bros studios in Hertfordshire, U.K.
By 8.00 a.m. BST (2 a.m. ET) 15 fire crews were at the blaze, which was first reported at approximately 11.30 p.m. BST, officials stated.
As of Thursday 10.10 a.m. BST, 18 trucks were fighting the fire, according to a statement from Hertfordshire County Council's Fire and Rescue Service.
Three jets and an aerial ladder platform were in use, according to a statement shared with Newsweek.
At roughly 10.40 a.m. BST, police closed a road so firefighters could supply a hose with water from a nearby canal.
Major films, including the Harry Potter series, James Bond franchise and the Mission Impossible movies, have used the studio in south-east England. Harry Potter fans can visit the studio as part of an official tour.
The Warner Bros. Studio Tour is operating as usual Thursday, according to its official website. The company did not immediately respond to Newsweek's request for comment.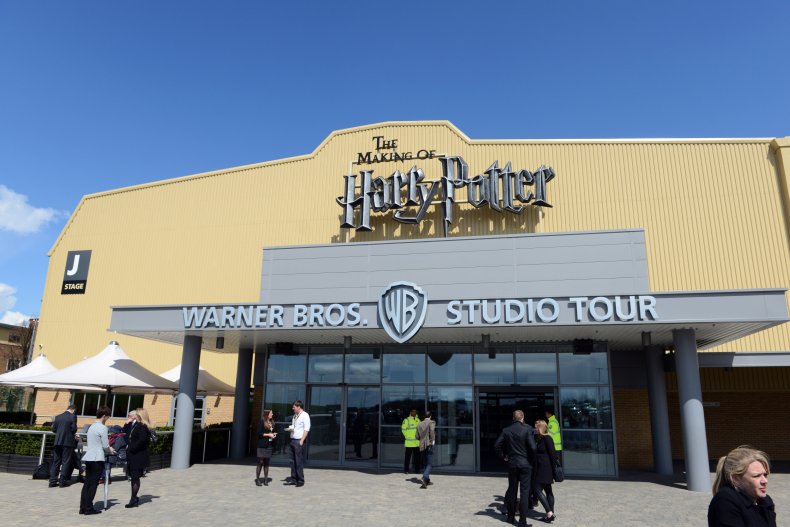 The local council told Variety that no-one had been injured in the fire, which was burning at an unused sound stage.

Local resident Mark Hancock told the BBC he watched the blaze last night from a window at his home about 220 yards from studios' perimeter fence.
"The smoke went high into the air, and as I watched, the smoke appeared to get thicker, so much so that we could see the flashing lights of the fire engines reflecting off the thick smoke," he said. "It was still going strong at about 1.00 a.m. and when I woke up this morning it was still smoldering."
He said he could smell and taste the smoke in the air when he went outside.
Back in January, a man was rushed to hospital after allegedly being stabbed in the throat at the Warner Bros. complex in Leavesden, which is just outside London. Another man was arrested over the incident which took place on the set of the Anne Hathaway movie The Witches.
Warner Bros described the alleged attack as an "isolated workplace incident" in a statement issued at the time.
Per Variety, Hertfordshire Police said: "One man, in his 40s, sustained a small laceration to his neck and was taken to hospital by ambulance."
"He was released later that evening following treatment. A second man, who is 54, was arrested on suspicion of wounding with intent to do grievous bodily harm and released on bail until Wednesday, July 17. The men are known to each other."