Harry Potter: Wizards Unite pre-registration has begun! Find out how to sign up and what the game will be like, here.
After months of agonizing anticipation, it looks like Niantic's Harry Potter: Wizards Unite will finally be making its way to mobile devices. On Monday, the company announced pre-registrations. Here's everything you need to know about how to pre-register for the game, along with a sneak peek at what the gameplay will be like.
How To Pre-Register for Harry Potter: Wizards Unite
Pre-registration is currently open to Android users only. While iOS users will be part of the official game release, they'll have to wait a bit longer to get in on the pre-registration action. To pre-register, sign-in to your Google profile, visit Google Play and click the Pre-register button. You'll receive a notification in your inbox when the game is available.
Harry Potter Wizards Unite Preview: The World of Harry Potter Gets a Pokémon Go Twist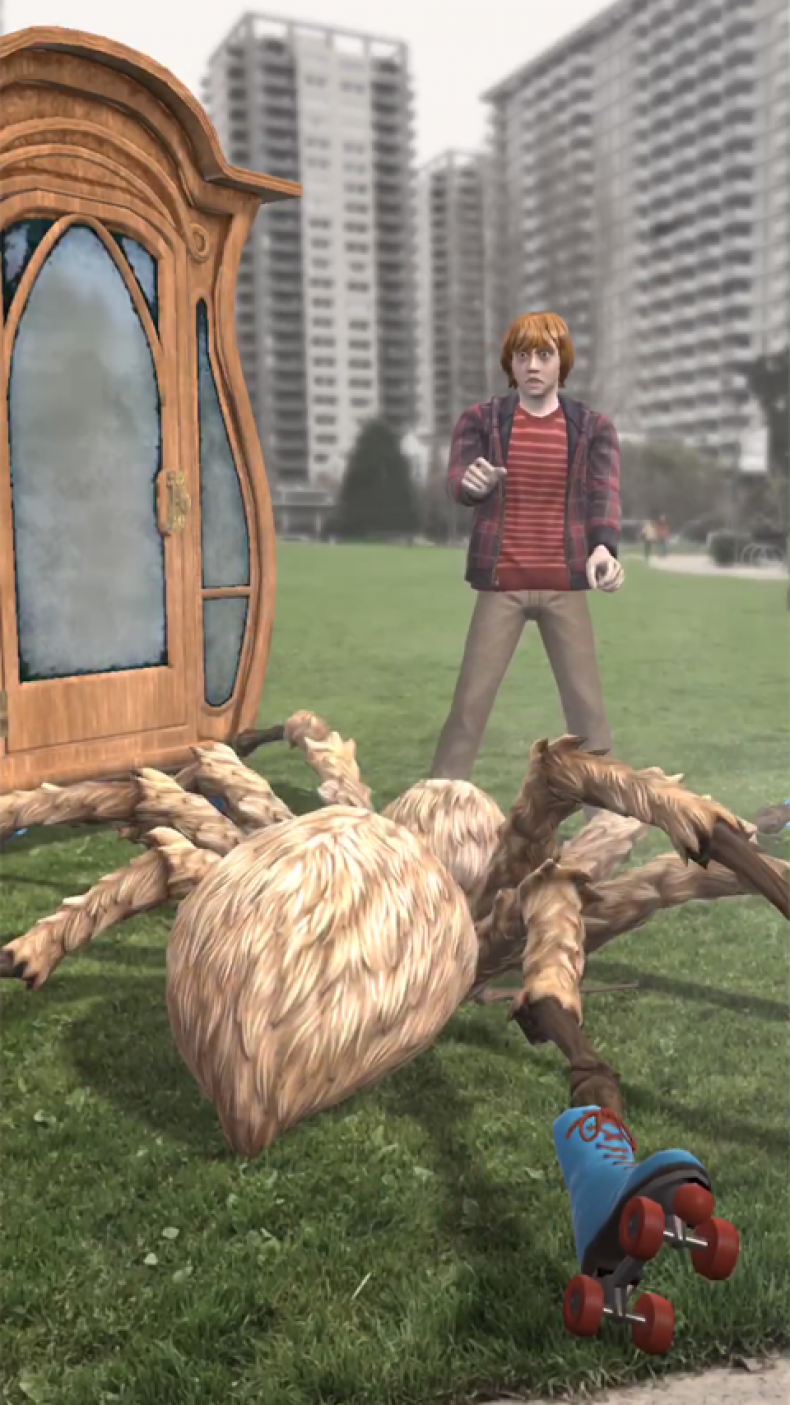 Alongside the pre-registration announcement, Niantic released the most detailed information we've received so far about how the AR game will work. For players who love Pokémon Go, you'll feel right at home with the new Wizards Unite game as the two games share many of the same mechanics.
Players begin their adventure as a new recruit of the Statute of Secrecy Task Force -- a specialized force created by the Ministry of Magic and the International Confederation of Wizards -- to explore and overcome a mysterious "Calamity" that emerged in the Muggle World.
The Calamity has caused artefacts, creatures, people, and even memories to appear in the Muggle world and players must overcome the chaotic magic surrounding these "Foundables," and return them to the places where they belong — out of the sight of Muggle eyes.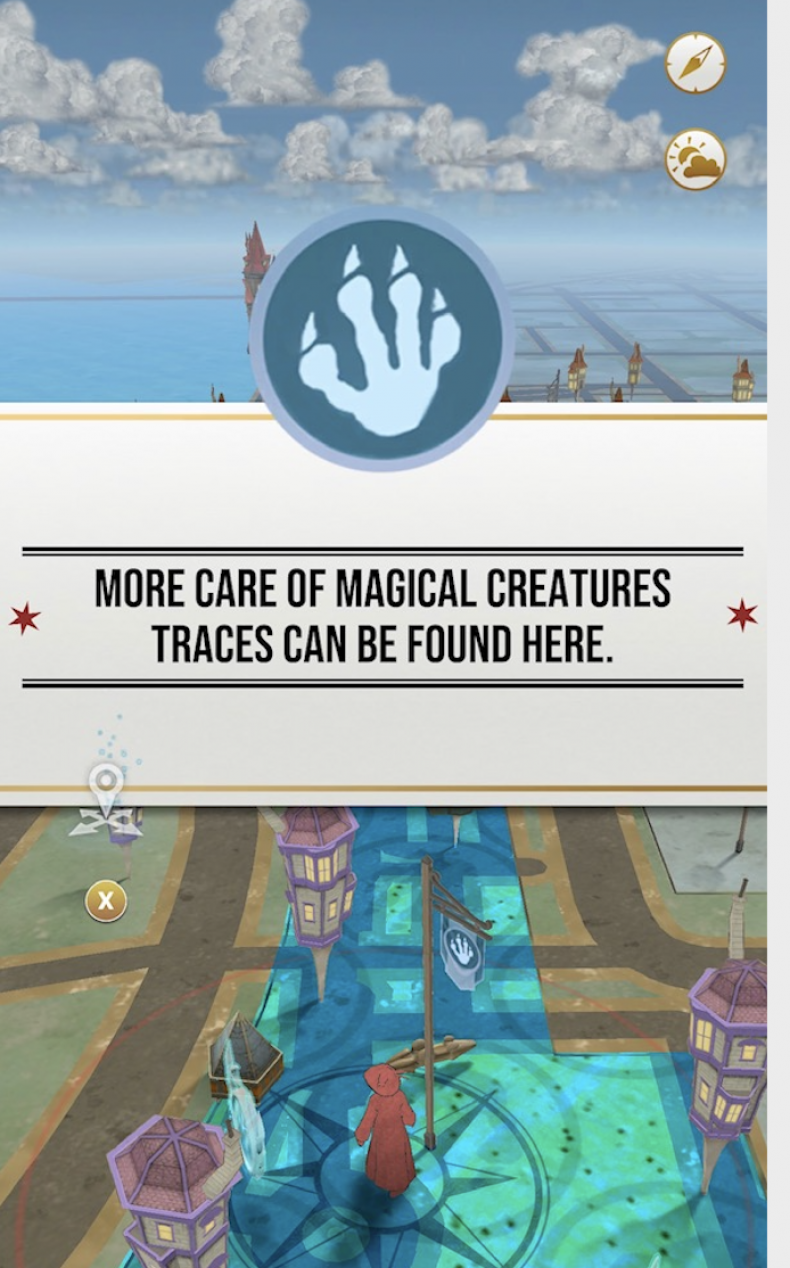 Like Pokémon, Foundables are located all over the player's real world. One must simply open the map and start walking around to find them. If a Foundable is nearby, players will see traces of magic appear in specific locations. They must explore these locations to find the Foundables. Once found, players must cast a variety of spells to destroy the Confoundable magic surrounding these objects are return them to the wizarding world. If players are successful, they will receive rewards that are tracked inside the game's Registry. Like Pokémon, some Foundables are located in specific places related to the types of objects they are.
Casting spells and recovering Foundables takes energy, so players will make regular visits to Muggle establishments like Inns to gather re-energizing food and drink (butterbeer anyone?)
Players will also collect various ingredients throughout the world that can be used to brew potions, which offer various perks while on their Wizarding adventure. Some ingredients are only found during specific times of day or weather.
When they aren't out searching for Foundables, players can hone their combat skills by visiting the various Fortresses found all over the map. These Fortresses feature Wizarding Challenges that involve real-time, multiplayer battles against Death Eaters, Dementors and more. Players will team up with friends to defeat these dangerous foes. The more dangerous the enemy you face, the more rare and higher level Foundables you can recover.
Players will have the ability to specialize in different magical Professions such as Aurors, Magizoologists, and Professors. Each specialization comes with its own unique skills and abilities that will be helpful in handling different types of challenges and creating strong and diverse teams for Wizarding Challenges.
Finally, the game is said to feature special suitcases called Portmanteaus which can be unlocked. Inside players will find Portkeys that pull them into 360-degree immersive AR experiences at iconic wizarding world locations such as Ollivander's Wand Shop.
When Does Harry Potter: Wizards Unite Release?
An official release date for Wizards Unite has yet to be announced, but once more information becomes available, we'll be sure to update this post. In the meantime, keep an eye on the dedicated social media profiles for the game at Facebook, Twitter, and Instagram.
Are you excited about the upcoming Wizard's Unite game? What feature is most interesting to you? Share your thoughts in the comments below!
​