Harry Potter's Wands Replaced With Guns in Bizarre Fan Trailer
The Harry Potter franchise has a swarm of dedicated fans who love it dearly because of its whimsical, magical world. Some, though, apparently want to see the films take on a plot that makes the whole world darker...or just weirder.
An artist has replaced all of the wands with guns, but there's a deep reason for the change.
A series of trailers were uploaded to the YouTube account "Harry Potter With Guns" this week, and have since gained attention.
From the initial trailer scene, which shows Albus Dumbledore dimming the street lights, the magic fans love about Harry Potter is replaced with the sound of guns and bullets flying. And that might be the point.
There's a clear disruption to the storyline that has become an international sensation. As odd as it is to see little Daniel Radcliffe gawking at a gun at "Ollivander's: Makers of Fine Guns" instead of at a wand, there's also something undeniably hilarious about the action-packed film. But it's also slightly unsettling to watch the otherwise stoic world upended with firearms.
The reasoning is explained on the unnamed artist's website. In fact, the trailers on YouTube are just a small peek into the project. The entire first movie was edited by the creator to include guns instead of wands, all to send a message about Hollywood's weird obsession with violence.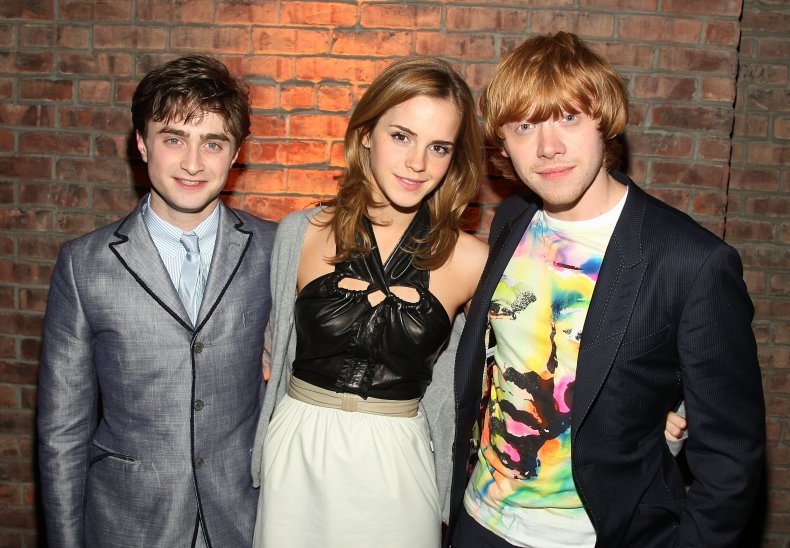 "Why? WHY?! Why would you do this?! you may yell at the screen. Rest assured, I understand your excitement," the artist states on their website. "But just take a deep breath and accept this is a post-modern world. Nothing is sacred; not books, not images, not news, not stories."
They continued to note that initially, the film was created for shock value. That's since changed. "Though this project started as a tasteless joke, in the wake of mass shootings and other daily horrors, we have to ask ourselves if Hollywood pushes guns too hard," they wrote. "If gun owners in our society really value guns for their use, or just for their sexiness. There is no doubt a fascination with the firearm, just as there is an interest with war or death or serial killers. It reminds us of our mortality."
The website then lists a handful of gun violence statistics and resources to fight for change.
Regardless of the reason, the internet is loving it. One of the trailers surfaced on Reddit thread Tuesday to be met with over 100,000 upvotes and an endless list of awards. And it makes sense. There's a definite shock value to the edited version of a film so many hold dear. It's hilarious and startling, and something you can see for yourself above.