Harry Reid: I Have Never Seen Such Widespread Anti-Semitism. We Must Unite Against It | Opinion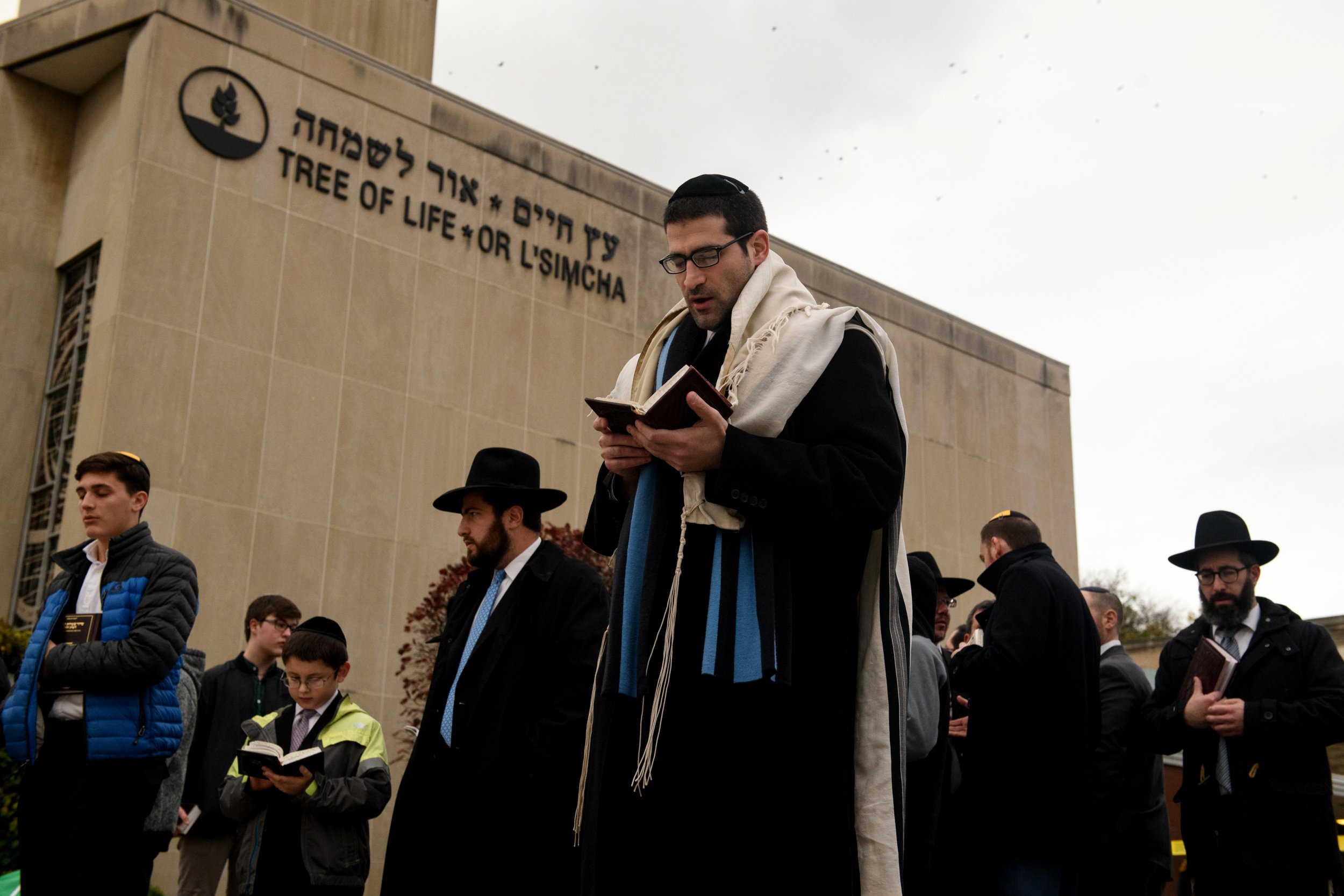 Growing up in the tiny mining town of Searchlight, Nevada, I remember my uncles returning from combat in World War II. I was too young to understand, but soon learned my uncles' cause. They risked their lives to stop the evil, murderous regime of Adolf Hitler and to stamp out the Nazi's hateful and anti-Semitic ideology. They, and mankind, prevailed.
During my decades of public service, I traveled Nevada and the country. And while there were undoubtedly anti-Semitic sentiments and actions lingering throughout the country, it was clear we were moving in the right direction. I can't recall witnessing any overt anti-Semitic acts or incidents during my travels.
Sadly, that is no longer the case.
Anti-Semitic incidents have risen dramatically in recent years, plaguing communities across the United States, including my home, Nevada. According to the latest statistics from the Anti-Defamation League, anti-Semitic incidents in the United States surged nearly 60 percent in 2017, marking the largest year-over-year increase on record. Another horrific milestone was reached in October 2018, when 11 people were murdered at Pittsburgh's Tree of Life Synagogue. This was the deadliest attack on the Jewish community in American history.
In Nevada – within the last month alone – we've seen a protestor at a Bernie Sanders presidential campaign rally near Las Vegas brandish a swastika sign and a dormitory hall at the University of Nevada, Reno defiled with anti-Semitic graffiti and threatening messages. That event was preceded by similar anti-Semitic hate crimes at UNR and the University of Nevada, Las Vegas in 2017 and 2018.
I have never seen such widespread anti-Semitism in my decades of public service. I am alarmed and determined to speak out against this scourge.
That's why I decided to partner with the UNLV William S. Boyd School of Law to host two of the foremost experts on anti-Semitism in America for an important conversation and public event April 11 at the university. I am grateful to be joined by award-winning author and historian Dr. Deborah Lipstadt and acclaimed journalist and author Jonathan Weisman to discuss this alarming rise in bigotry and how we can come together as a country to combat it.
We can no longer look the other way. We need to recognize, acknowledge and address this menace and make clear that we will not allow anti-Semitism to spread its poisonous roots throughout our country.
Acts of anti-Semitism are not always so blatantly obvious or nationally displayed. It is shocking to learn that 31 percent of the American people hold the belief that Jews are more loyal to Israel than the United States. Just because American Jews have an emotional connection to Israel does not in any way mean they are disloyal to our nation.
Similarly, xenophobic extremists are exploiting the issue of gun control to demonize Jews. They claim gun rights are central to white identity, and it is Jews who are threatening to diminish their traditions. In truth, the push for gun reform comes from people of all backgrounds who are concerned for the safety of their country. Most Americans support stricter gun laws, as polls have consistently shown for years.
Anti-Semitic sentiments are also increasingly visible in younger generations, and they're a rising threat on our campuses. Growing up in a household where prejudiced behavior is the norm teaches children that such behavior is acceptable, and even expected. While young people drawing hateful messages such as swastikas may not physically harm others, these messages of bigotry create a hostile, threatening environment.
We are fortunate to live in a nation where free speech is protected. We are encouraged to voice our opinions and ideals freely. Unfortunately, this also gives a voice to offensive and even abhorrent attitudes, such as anti-Semitism. The only way to turn next generations against hatred is to educate them of its dangerous effects. When confronted with anti-Semitic conversation we must speak out, even if it is unpopular with present company.
Harry Reid is a former United States Senator from Nevada, serving from 1987 to 2017. He led the Senate's Democratic Conference from 2005 to 2017 and was the Senate Majority Leader from 2007 to 2015.
The views expressed in this article are the author's own.​​​​​