Harry Reid Says Beto O'Rourke Should Have Run for Senate in 2020, but Texas Democrat Didn't Listen
Former Senator Harry Reid said he told Beto O'Rourke to run for Senate in 2020 against incumbent John Cornyn, but the Texas Democrat didn't listen and launched a longshot White House bid instead.
Reid, who retired in 2016 after serving for three decades in the Senate, and as majority leader for eight of them, told The New York Times in an exclusive interview that he had advised the 46-year-old former congressman to launch another Senate campaign after narrowly losing to Republican Ted Cruz in the 2018 midterm election.
"I think that there's a feeling that the Senate is not—is not dignified like it used to be," Reid said, adding that it was a "shame" that Governor Steve Bullock of Montana wouldn't run for a seat in the chamber.
"It's a shame that Beto O'Rourke—he came to see me at my home. I just lament he's not running for the Senate," Reid said. When asked what O'Rourke's response was after Reid said he should run for Senate, Reid said O'Rourke said "nothing."
Newsweek subscription offers >
Despite rising to national stardom during his Senate face-off against Cruz, O'Rourke struggled to kick-start his presidential campaign even as he held more than150 town halls, mainly in early primary states. In an average of national polls, the Texas Democrat's support has fallen to 5 percent.
In a recent Monmouth University survey of likely 2020 New Hampshire Democratic primary voters, O'Rourke was tied for sixth place, with 2 percent support.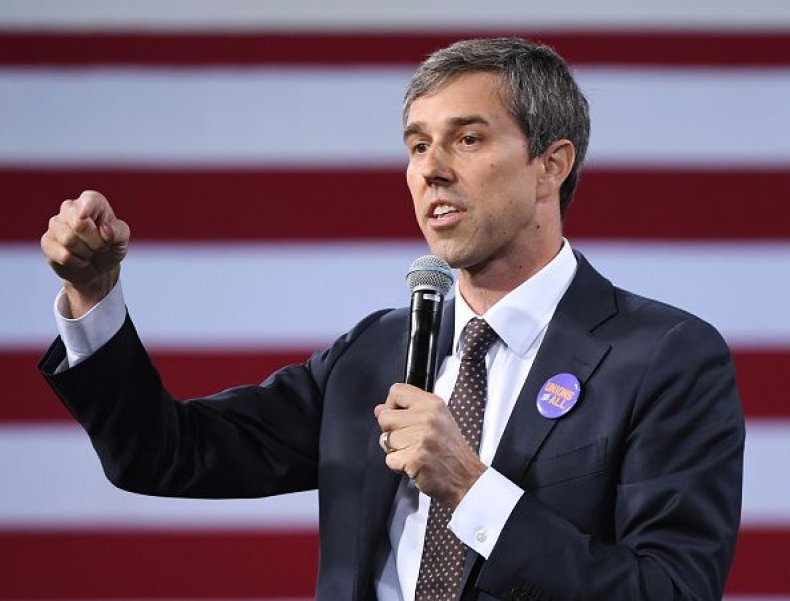 Last week, O'Rourke told MSNBC's Rachel Maddow that he could "do a better job" of communicating his message in a crowded 2020 Democratic primary field. As of Monday, there were 23 Democrats vying for the party's nomination.
Newsweek subscription offers >
"I have an opportunity to answer your questions, Rachel, and address those who may not have been able to attend them and make sure that they can hear what this campaign is about and how I answer the questions that are put to me," O'Rourke said. "So I hope that I'm continuing to do better over time."
O'Rourke told The View that his Vanity Fair magazine cover story announcing his 2020 presidential run was a "mistake." The cover quoted O'Rourke as saying: "I want to be in it. Man, I'm just born to be in it."
O'Rourke told the daytime talk show that the cover "reinforces that perception of privilege." He added that "no one is born to be the president of the United States of America, least of all me."
Harry Reid Says Beto O'Rourke Should Have Run for Senate in 2020, but Texas Democrat Didn't Listen | U.S.