Harry Reid to Propose Gun Limits for Convicted Abortion Protesters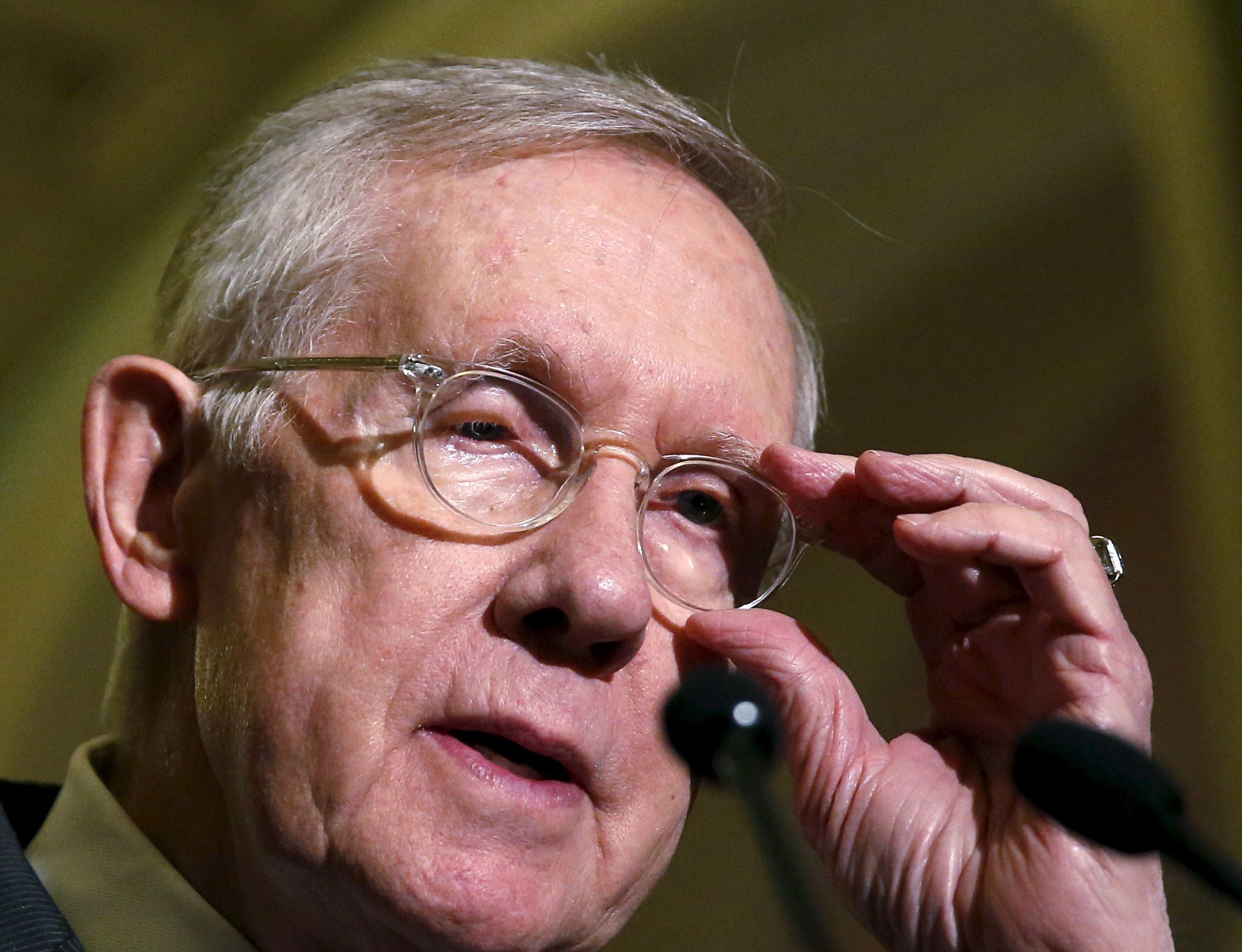 Senate Minority Leader Harry Reid said he plans to force a vote on gun control legislation in the Senate on Thursday. Reid's announcement comes less than a day after two shooters killed 14 and injured 17 in San Bernardino, California.
On Wednesday, Reid tweeted, "Gun violence has become a cancer on this nation" and called for "common sense gun reforms that keep weapons out of dangerous hands." On Thursday, he said he would attach gun control amendments to a Republican-backed anti-Obamacare bill in the Senate.
Reid's legislation is unlikely to become law since it would require approval by the Republican-controlled House of Representatives.
It would bar gun ownership by those convicted of a misdemeanor under a law designed to crack down on aggressive protesting at abortion clinics, according to Politico. The Freedom of Access to Clinic Entrances (FACE) Act of 1994 prohibits the intimidation of or interference with those seeking access to abortion clinics. According to the National Abortion Federation, the Department of Justice convicted 89 individuals under the FACE Act between 1994 and 2013.
The proposed legislation comes soon after the November 27 shooting at a Charleston, South Carolina, Planned Parenthood that left three dead and nine wounded. But Reid's legislation would not have prevented Robert Dear, the alleged attacker in that shooting, from obtaining a gun, since criminal records show Dear was never prosecuted under the 1994 law.
Reid's amendments could endanger the passage of the bill to which they are attached. The Senate was expected to consider the bill, which would have gutted large sections of the Affordable Care Act and defunded Planned Parenthood for one year, on Thursday night, according to Majority Whip John Cornyn. But the bill's fate was uncertain, with "at least two" moderate Republican senators on the fence over defunding Planned Parenthood.