Harry Reid Wants Chuck Schumer as His Successor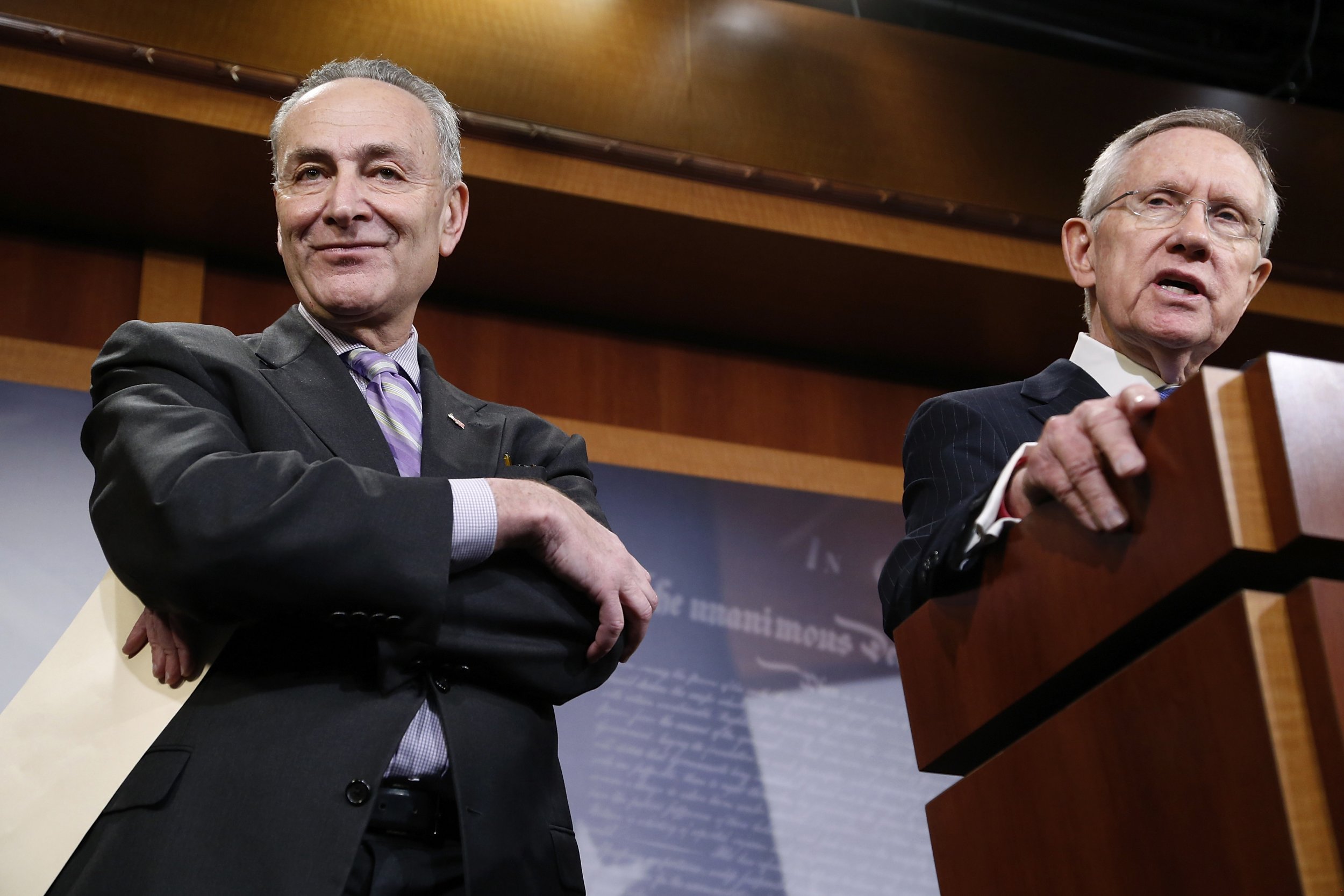 Senate Minority Leader Harry Reid on Friday morning announced he will not seek re-election in 2016, bringing to a close three decades of service in the U.S. Congress. About an hour later, Reid endorsed the Senate's No. 3 Democrat, Chuck Schumer of New York, as his replacement, telling The Washington Post, "I think Schumer should be able to succeed me."
Schumer isn't the only possible contender for the seat at the top of party's hierarchy—other names floated before Reid's endorsement were Dick Durbin of Illinois, currently the Senate's No. 2 Democrat, and Patty Murray of Washington. But Reid said Friday he expected Durbin to make way for Schumer and, barring a challenge from the party's left by the likes of Elizabeth Warren, Schumer's ascension seems a foregone conclusion.
The senator from New York is known for his ability to woo Wall Street donors—he is chairman of the Senate's banking committee—but it remains to be seen whether that will be an asset or a liability at a time when Wall Street remains unpopular among ordinary voters.
Schumer is also known as something of a camera hog. Most Sundays, for instance, he can be found doing the rounds on the TV news programs, pontificating on such diverse subjects as the dangers of powdered alcohol, whether there exists a moral equivalency between Israel and Hamas and iPhone safety.
But he's known as a fierce fighter, too—among his favored opponents are the gun and alcohol lobbies. And he will need to fight if the Democrats are to regain the Senate, as Reid said they needed to do.
Schumer declined to comment on whether he plans to seek Reid's leadership position, instead releasing a statement praising Reid. "Harry is one of the best human beings I've ever met. His character and fundamental decency are at the core of why he's been such a successful and beloved leader," Schumer said.