Harry Styles' Song 'Medicine' Hints at Bisexuality, Some Fans Claim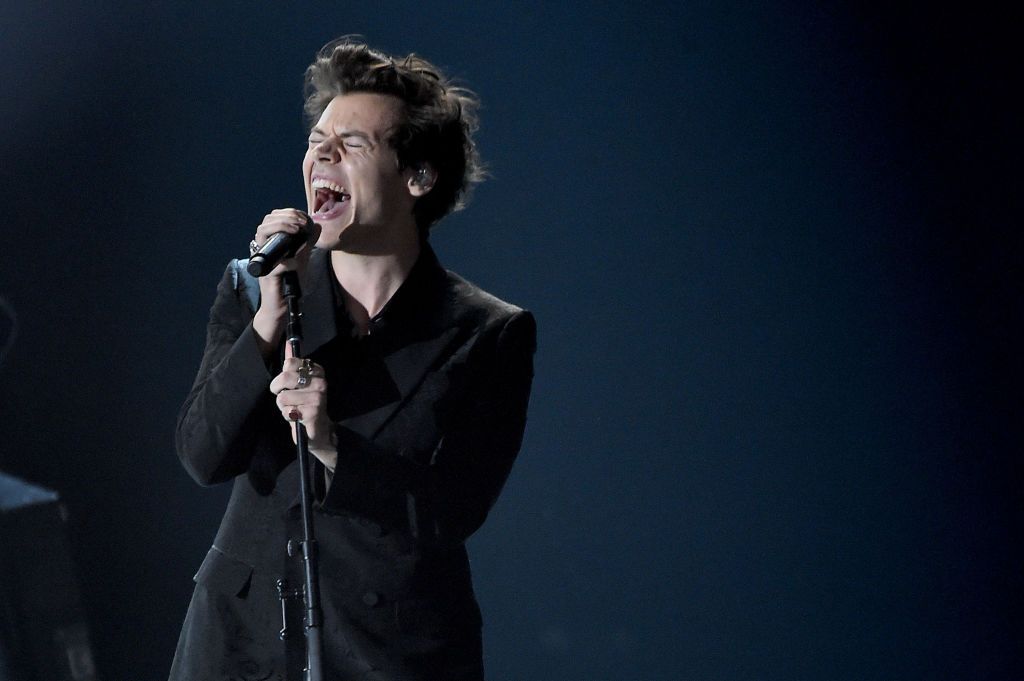 As a former One Direction member and current Mick Jagger look-a-like, British popstar Harry Styles is practically destined to have his sexuality interrogated by fans.
Perhaps cashing in on questions about his sexuality, the 24-year-old began performing a suggestive new song on his European tour this week. The song, "Medicine," which is still unavailable for purchase, is Styles' most explicit reference to seemingly having sex with men and women.
"Medicine" features a second verse with the lyrics, "Tingle running through my bones / The boys and the girls are here / I mess 'round a bit / And I'm okay with it." The song focuses primarily on the use of party drugs, but it does seem to imply that Styles is "okay" with messing around with people of any gender.
In response to the song's lyrics, many fans took to Twitter this week to celebrate what many believe to be Styles' coming out moment.
In April 2017, Styles released the album art and tracklist for his self-titled debut. The photographs taken for Harry Styles feature the singer in a pink bathtub, posing in typically feminine-coded positions. Though nothing was made explicit regarding Styles' sexuality, the album art evoked a more vulnerable, delicate tone than many expected. Some deemed his new persona "feminine."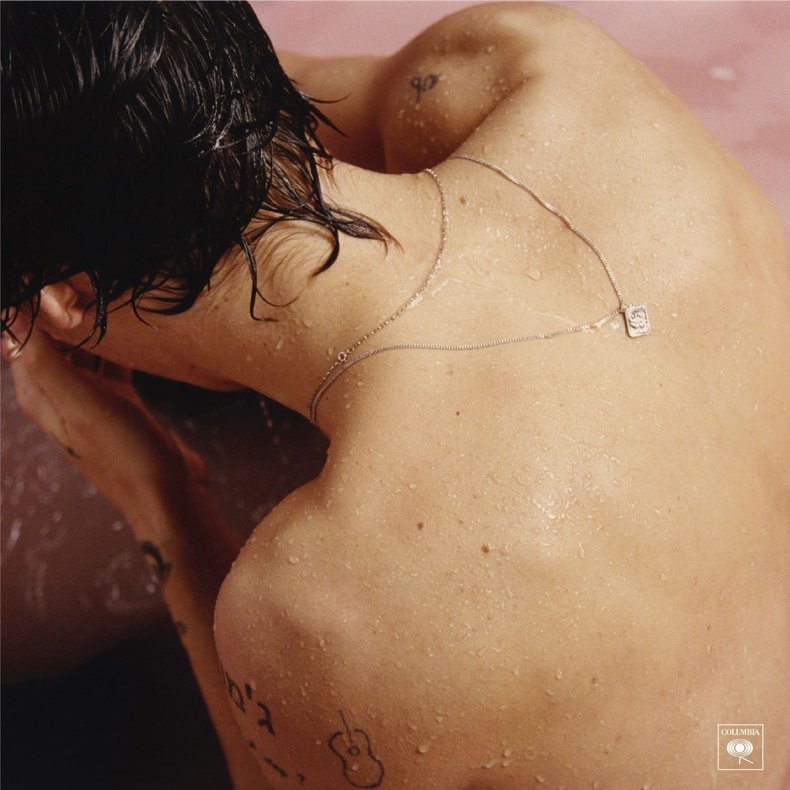 In May, rumors about Styles' sexuality bubbled up again when he responded to a question from The Sun, arguing that he wasn't interested in labeling himself. "It's weird for me," Styles said, adding, "everyone should just be who they want to be. It's tough to justify somebody having to answer to someone else about stuff like that." The lyrics to "Medicine," though, only re-ignited a rumor that has swirled around Styles for some time.
Newsweek reached out to Styles' team for comment, but did not hear back in time for publication.