Fans Defend Harry Styles After Candace Owens Tweets 'Bring Back Manly Men' About Singer's 'Vogue' Cover Gown
Candace Owens may have thought Harry Styles' Vogue cover wasn't "manly" enough, but his legion of fans love and admire the British singer for his ability to push signifiers of self-identity and gender with his fluid fashion choices. So, naturally, after Owens posted a disparaging comment on Twitter essentially blaming society and a kilt-clad Styles for the degradation of men, the pop star's brigade of followers were quick to come to Styles' defense.
It all started when the conservative commentator responded to Vogue's tweet of Styles' cover story, in which he appeared dressed to the nines in designer dresses, skirts and kilts.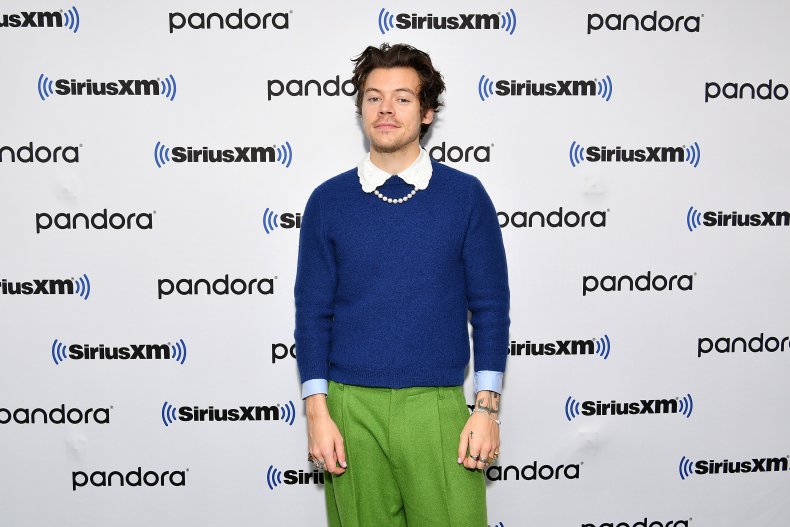 "There is no society that can survive without strong men. The East knows this. In the west, the steady feminization of our men at the same time that Marxism is being taught to our children is not a coincidence. It is an outright attack. Bring back manly men," Owens tweeted on Saturday.
She later added on Monday: "Since I'm trending I'd like to clarify what I meant when I said 'bring back manly men.' I meant: Bring back manly men. Terms like 'toxic masculinity', were created by toxic females. Real women don't do fake feminism. Sorry I'm not sorry."
What followed was hundreds of Styles fans lashing out at Owens.
"Omg he wore a dress someone call the cops because he must not be manly enough!!! news flash, people around the world wear dresses, it's literally apart of many people's cultures as well? why does someone's outfit choices determine their character?" one person tweeted on Monday.
Others reminded Owens that men of the past didn't always wear pants, not to mention the millions of men living in other countries today that commonly wear dress robes and kilt-like attire.
"She's acting like 'manly men' back in the day didn't wear togas, skirts, kilts, wigs, or kimonos back in the day. Wait until she finds out there wore makeup too," one Twitter user wrote.
Another person challenged Owens' point by noting that there was a time when it wasn't considered feminine for women to wear pants and suits. "If Candace Owens can wear a suit, which were originally designed for men and were originally considered 'masculine' attire, I don't think it's her place to tell harry styles that he can't wear a dress," the tweet read.
Someone else argued that Styles' public persona and art make him a more respectable role model than so-called tough guys. "Harry Styles spreads peace and love wherever he goes. I only wish when I was a teen the top rock stars weren't using violent lyrics to describe women. Candace you upset more people than Harry with your cruelty," they wrote.
Not everyone disagreed with Owens' stance, though. The Republican activist received some support from followers who agreed that there is an ongoing attack on masculinity in our culture.
"Candace Owens was and is absolutely correct. This culture has sissified men and it's disgusting. It's sad when a woman has to call it out. Thank you @RealCandaceO. Keep calling out the courageous," one Twitter user wrote.
Another chimed in: "I see Candace Owens is trending again. Because she dared to tweet a fact: no successful society has ever survived without strong, masculine men."