Harry Styles' 'As It Was' Is Only The Fifth No. 1 Song of This Year
Harry Styles' hit "As It Was" was announced Monday as Billboard magazine's new No. 1 song this week. Since the start of the year, there have only been five songs to reach the No. 1 spot.
"As It Was" is the debut single from Styles' third studio album, Harry's House, which will be released on May 20. The new single premiered at midnight on April 1 U.K. time, but on March 31 in the United States. The music video is trending in the music section on YouTube with over 52 million views.
Styles' hit was the first song released in 2022 to reach No. 1. The first No. 1 hit of 2022 was Mariah Carey's 1994 holiday hit, "All I Want For Christmas Is You."
Some songs take time to reach the Top 10. Adele's "Easy on Me" was the second, following her 2021 album release 30. Encanto's "We Don't Talk About Bruno" was No. 1 for five weeks, despite the film being released in 2021. Next, Glass Animals' 2020 hit "Heat Waves" and it spent five weeks at No. 1 as well. As of the week of April 11, Styles' single enters its first week as the current holder of the spot.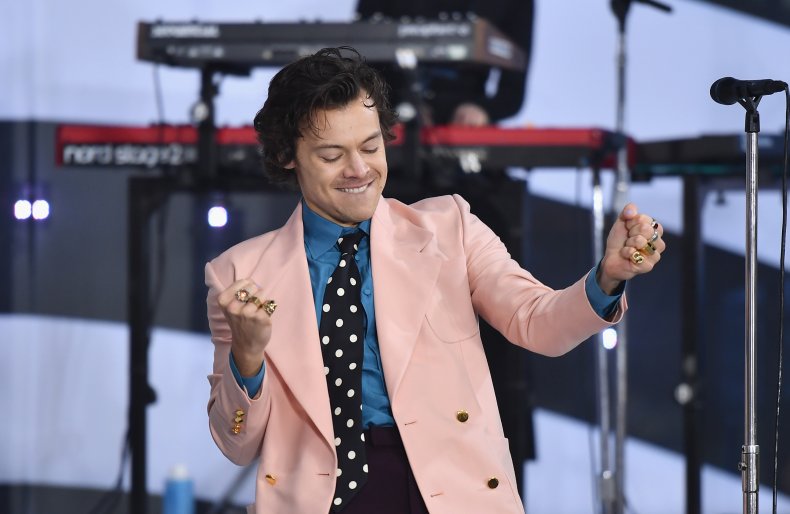 Over the last few years, fewer songs are becoming No. 1 as songs stay in the spot for many weeks. In 2021, there were seven and in 2020, only four were No. 1 by mid-April. Plenty of songs are being released each week, but why are some 2022 songs taking so long to reach the top of the charts? And why are songs from years past becoming so popular?
"We've been seeing this trend develop over quite a few years now. I would imagine, if you looked at someone's consumption, it looks a little bit like a bell curve, where they start to discover the song, and they start to get excited about it, and they listen to it A LOT for a period of time," John Fleckenstein, COO of RCA records told Billboard.
Erik Bradley, assistant program and music director at the radio station WBBM-FM, tells Billboard, "Songs just aren't dying — they're lasting forever." He explains that the radio listeners want to hear their favorite songs as much as possible—but, unlike before, these favorite songs aren't being replaced with new cuts in listeners' hearts.
The power and popularity that is TikTok, helps majorly with song growth. Once a song becomes popular on the app, regardless of age, people will start to listen to it on other platforms. Over 1 billion people use the video sharing app every month. Songs including "Say So" by Doja Cat, "Savage Love" by Jawsh 685 and Jason Derulo's "What You Know About," are all popular on TikTok and debuted on the Hot 100 Chart in the Top 10—and these aren't the only examples.
"Music and sound are TikTok's universal language; they play an integral role in the community's creativity, liveliness, and cultural impact," TikTok said in a 2021 press release discussing the impact the app had in the music industry as well as culture.
"The majority of TikTokers not only discover new music on TikTok but also hear songs they don't hear anywhere else. 75% of TikTok users say they discover new artists through TikTok and 63% of TikTok users heard new music that they've never heard before on TikTok," the statement continued.