What Does Harry Styles' 'Kiwi' Music Video Mean?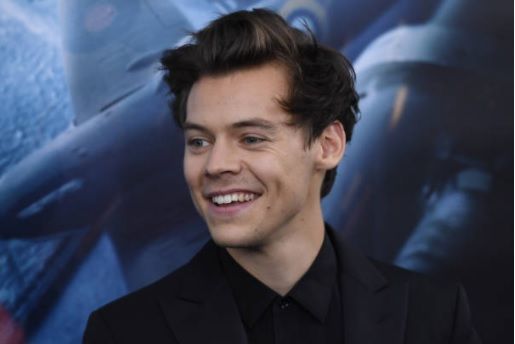 Harry Styles teased fans for days after he shared stills of his new music video on Instagram and Twitter Friday. By Wednesday, he finally debuted Kiwi on YouTube and Vevo. Within minutes of being live, Kiwi garnered nearly 500,000 views. It features a food fight and puppies. But what does that have to do with a song that has lyrics about a woman having a baby?
The answer wasn't immediately clear to fans on social media, but the video stars with a serious message: "No children or animals were harmed during the making of this film." The footage, however, is anything but serious.
It's essentially just a bunch of well-dressed children ruining delicious-looking desserts by throwing them at each other and soiling their clothes. This goes on for more than two minutes. For most of it, no Styles, but he finally shows up at the end, unleashing the puppies on the children. He's wearing the same outfit as the star of the video. It's an androgynous move that seemingly pays tribute to David Bowie—ascot and all.
Styles sings, "She worked her way through a cheap pack of cigarettes / Hard liquor mixed with a bit of intellect / And all the boys, they were saying they were into it / Such a pretty face, on a pretty neck."
The singer croons in the second verse, "It's New York, baby, always jacked up / Holland Tunnel for a nose, it's always backed up / When she's alone, she goes home to a cactus / In a black dress, she's such a such an actress."
For the chorus, Styles says again: "I'm having your baby, it's none of your business."
The inspiration for the song is unknown. Since Kiwi has been out for months, netizens tried to figure out the correlation between audio and video.
Some noted it was a tongue-in-cheek version of Styles' role in the World War II movie Dunkirk, where the singer's character experiences the horror of war. Except, instead of grenades being thrown, there are cupcakes and pie.
Kiwi debuted six months after the video for Style's first solo music video, Sign of the Times, dropped. His self-titled album debuted at No. 1 on the Billboard 200 albums chart in May. More than 230,000 units were sold, according to Nielsen Music. Over 193,000 of the sales were traditional albums.