Harry Styles Fans Are Convinced He's Dropping a New Nail Polish Line
It looks as though Harry Styles could be the latest celebrity to launch a beauty brand.
Earlier this year, Styles registered as director of new company Pleased As Holdings.
Also listed as a director is his long-time assistant Emma Spring, who also serves as a director of Styles' independent music label, Erskine Records.
According to filings with Companies House in the U.K., Pleased As Holdings will be a wholesaler of perfume and cosmetics.
The 27-year-old singer has previously been photographed wearing nail polish including while attending the Brit Awards in London back in May.
Styles wrapped filming on his latest acting project, the movie My Policeman, a drama set in Brighton, England in the 1950s based on a novel of the same name by Bethan Roberts.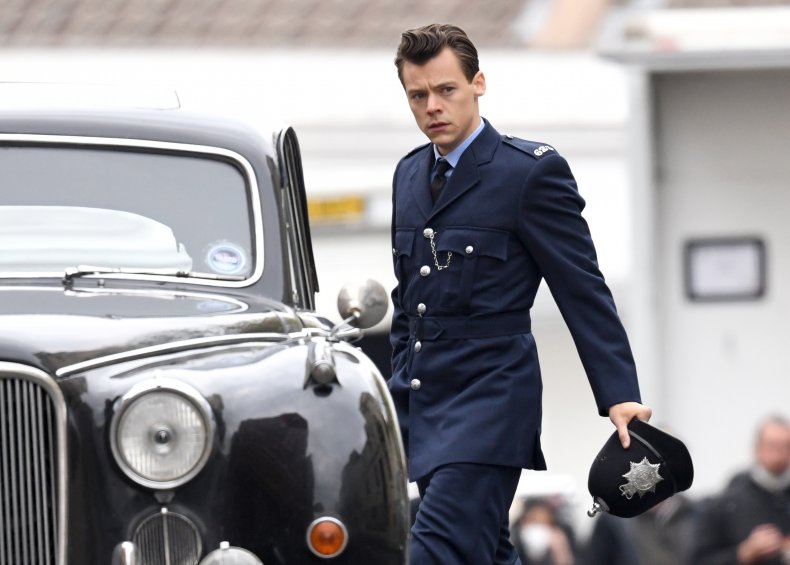 In the film, Styles plays a gay policeman, Tom, who marries a teacher Marion (Emma Corrin), while in a secret relationship with another man.
His co-star Corrin was recently photographed for a feature in W Magazine.
Eagle-eyed fans spotted that among the styling credits for Corrin's photo shoot, her black and white glossy manicure was listed as being provided by "Simone Cummings for Pleasing at CLM."
The Adore You hitmaker has been seen with a phone case emblazoned with the word "Pleasing" and wearing a "Pleasing" sweatshirt, too.
25-year-old Corrin was styled in the shoot by Harry Lambert, who has frequently worked with Styles and dressed him in his most memorable looks including a floral Gucci suit at the 2015 American Music Awards and a Gucci suit paired with a feather boa at the Grammys earlier this year.
Recalling the floral look, Lambert told Coveteur: "Now I look back, it just feels kind of normal. Isn't it weird to think five or six years ago, something like that could cause such a stir?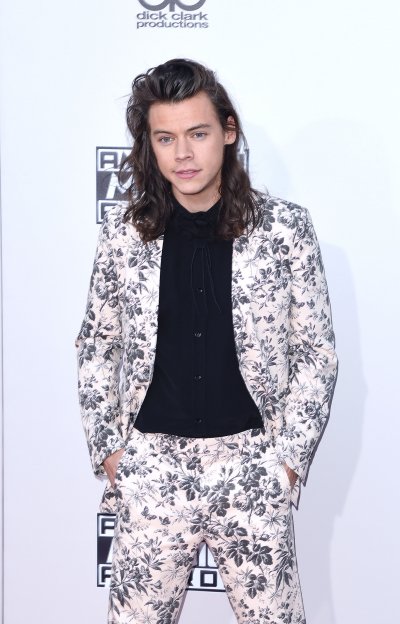 "I remember the floral suit on the Fashion Police and them calling it curtains. We found it funny, but I know for some people, that would hurt them. It's good that's gone now."
He explained their relationship and styling decisions in an interview with Vogue, adding: "We always try and do something unexpected...
"Collaboratively, we think about what we can do to challenge people's expectations and keep people interested.
"Everything always has to feel very Harry but also unique to the occasion."
Styles has yet to comment publicly about the rumored beauty line and nail polish collection.
As for fragrances, there is little information available publicly but for fans wanting to smell like Styles now, his signature scent is Tom Ford's Tobacco Vanille according to GQ.
In the meantime, his former band One Direction previously released a perfume, "That Moment" in 2014, which is still available to purchase on Walmart's website.
Newsweek has contacted Styles' representatives for comment.