Harry Styles Vinyl and CDs Seen on Shelves at Walmart Before Release Date
Prior to the release of Harry Styles' new album, Harry's House, fans have already spotted CDs and vinyl stocked on the shelves at some Walmart locations.
Harry's House is Styles' third studio album, due out Friday. However, some people have found it stocked on Walmart shelves at least two days early. Fans took to social media to share what they found.
In a video posted by @ericalovesee, the TikTokker was shocked to find CDs and vinyl copies of the album on May 18 when the album is set to be released on May 20. The viral video has over 100,000 likes and 400,000 views.
She questioned, "Who do I have to talk to about this?"
Other fans on Twitter are also talking about the possible mixup.
"my coworker found harrys house on vinyl at our local Walmart, wtf is happening," one fan asked.
"HARRYS HOUSE is at my local walmart, two days before the release date," exclaimed another.
"There is no way Walmart released Harry Styles new album before HE himself released it," a Styles fan said.
Fans are also finding out that if they try to purchase the album, they are unable to, though no fans seemed to elaborate on how they were blocked from buying the record.
"THEY HAD HARRYS HOUSE AT MU WALMART BUT IT WOUKDNY LET ME BUY," one fan admitted.
"my walmart had the harrys house vinyl but they wouldnt let me buy it," said another Styles fan.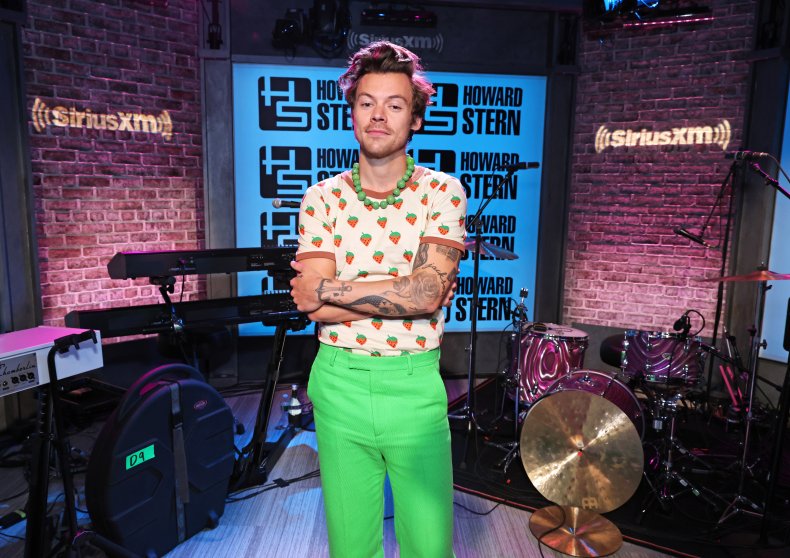 Back in March, Styles released a teaser and a release date for Harry's House but has been teasing fans about new music before that as he left many hints including a then-unconfirmed Twitter account named "You Are Home" along with paparazzi photos released of Styles filming a music video.
The first single, "As It Was," came out on March 31 in the United States as well as a music video—now at over 120 million views. The song reached the No. 1 spot on Billboard Hot 100 and has been top-trending as a popular sound heard on TikTok with over 1.8 million videos.
"It's the best I've felt about making music. It's the best I've felt about something I made and I already see a difference in terms of... this time of putting out music always feels pretty stressful and I feel quite relaxed this time. I've had such a good time making it and I feel like I have experienced so many wonderful things in the process of making it so I'm really happy," Styles told Z100 New York about the album.
Newsweek reached out to Walmart for comment.