Harry's Revolutionized Shaving. Now it Wants to do the Same For Haircare
The online retailer is looking to take a bigger bite of the $57.7 billion men's grooming market with its new Hair by Harry's line.
We know Harry's for its great subscription razor service, but now the popular men's grooming company is expanding into a new category: Haircare.
This week saw the launch of the new Hair by Harry's line, which includes a 2-in-1 shampoo and conditioner, texturizing putty, sculpting gel and taming cream—all priced between $7 and $12.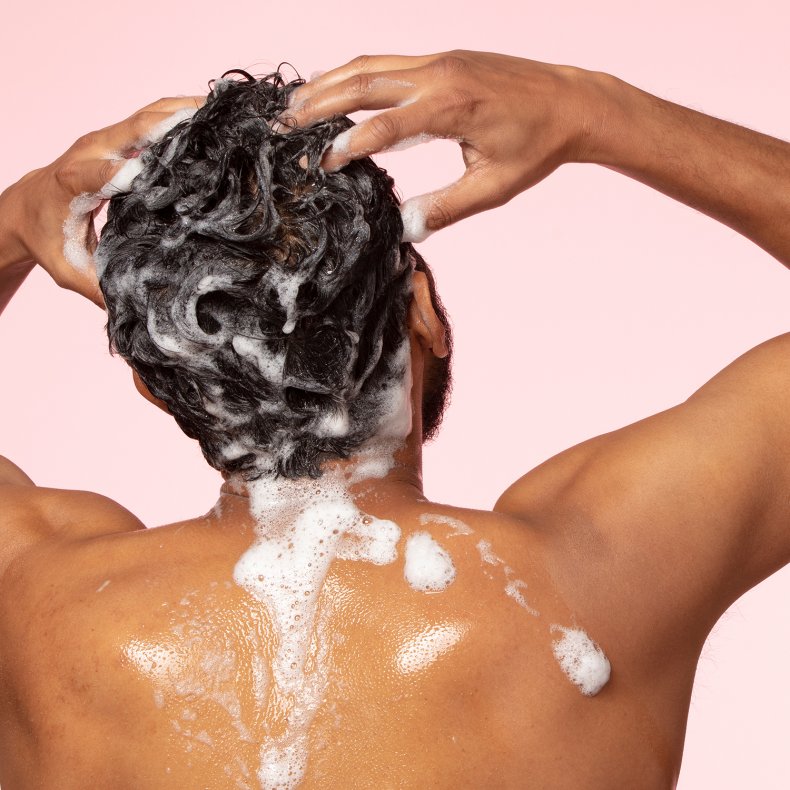 Brittania Boey, Harry's Chief Commercial Officer, told Newsweek that haircare was the "natural next step" for the company.
"We knew from our conversations with guys, both online and in the aisle, that while [hair] was an area of their personal style they cared a ton about, existing product options often left them settling for trade-offs."
Hair by Harry, meanwhile, promises "style without stickiness; hold without stiffness; and finish without flaking."
2-in-1 Shampoo & Conditioner ($7) delivers superior cleansing and conditioning in one formula with a refreshing peppermint, eucalyptus and lavender scent, creating a nice foam without sulfates, parabens or dyes.
the Sculpting Gel ($7) offers sleek, structured style and long-lasting, humidity-defying hold without crunchiness or flakiness.
Texturizing Putty ($12) is formulated for hold and moldability without shine or stickiness, with a grippy texture and an oil-absorbing finish.
Taming Cream ($7) balances key conditioners and styling aids like meadowfoam seed to provide all-day hold to tame unruly hair without looking unnatural.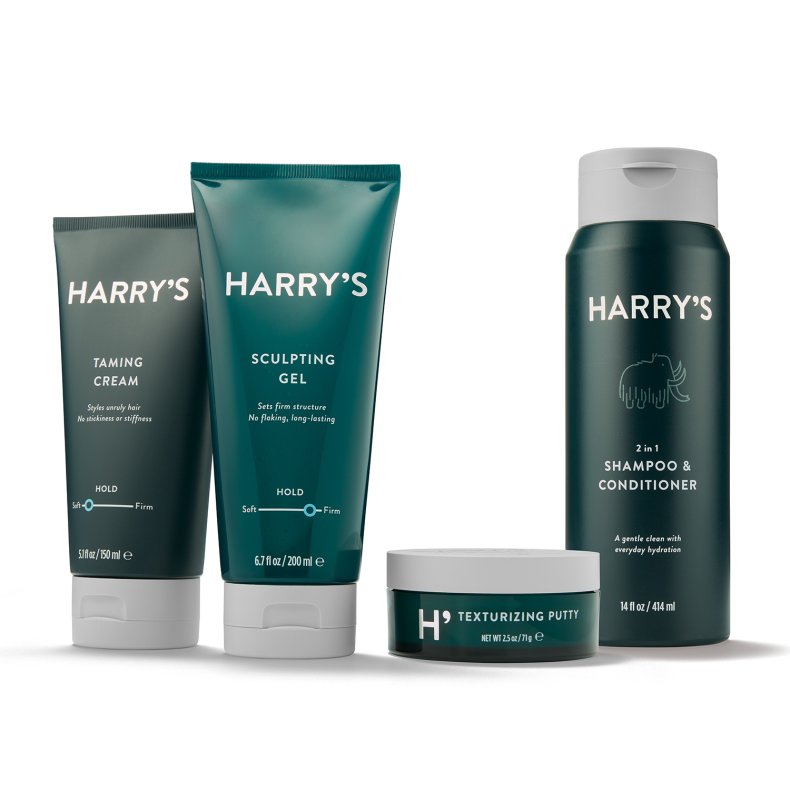 In 2017, the global male grooming products market was estimated at $57.7 billion. By 2023, it's expected to balloon to $ 78.6 billion.
In May co-founders Jeff Raider and Andy Katz-Mayfield sold Harry's for $1.37 billion to Edgewell Personal Care, the maker of Schick, Playtex and Hawaiian Tropic. They're staying on board as co-presidents of Edgewell's American operations to help the company attract a younger, hipper demographic.
Since launching in 2013 with the Harry's shaving kit, Raider and Katz-Mayfield have partnered with J Crew, Walmart and Target; launched the women's skin care brand Flamingo; and added men's face and body products to the Harry's arsenal.
Says Boey, "We're excited to kick off the next chapter with hair."
The Hair by Harry's line is currently available on Harrys.com, and will be available at Walmart and Target later this summer.
Newsweek has affiliate partnerships, so if you make a purchase using the links here we may earn a share of the sale.
Harry's Revolutionized Shaving. Now it Wants to do the Same For Haircare | Culture