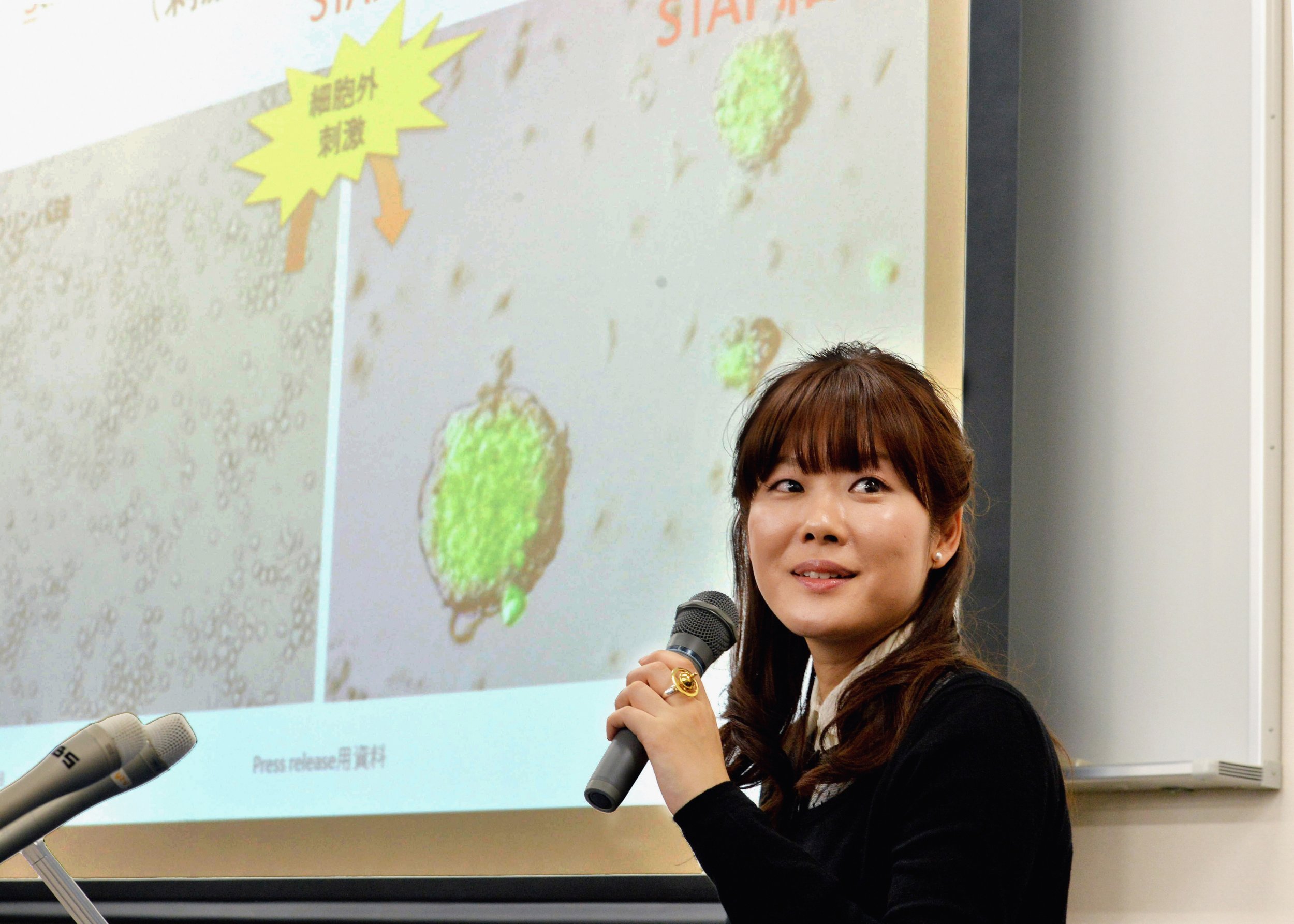 Dr. Haruko Obokata, a rising star of the scientific community and the lead author on two papers heralded for revolutionizing the field of stem cell research, has been found guilty of scientific misconduct by Japan's leading research institute.
The accusation is the latest problem for the research, which has claimed stem cells can be produced from ordinary cells in simple laboratory procedures: bathing regular cells in an acid or applying mechanical stressors like "squeezing." The research, known as stimulus triggered activation of pluripotency (STAP), was published in Nature in January and recently ran into questions of methodology.
On Tuesday morning, the research institute RIKEN announced that Obokata, 30, had deliberately fabricated the data to produce the findings. Institute Director Ryoji Noyori said he planned to "rigorously punish relevant people after procedures in a disciplinary committee," according to AFP. Shunsuke Ishii, chairman of the investigative committee examining the matter, told reporters that "Obokata alone is responsible for the misconduct."
The committee looked at six problems, and four were dismissed as purely accidental. But in two cases, as Nature explains, the committee found that Obokata had manipulated data with the intent to mislead. Among the evidence cited were her "fragmentary and not dated" lab notes, as well as an image that was allegedly reused from her doctoral thesis, which Obokata says was added mistakenly.
As The Washington Post notes, Obokata's ascent in the scientific community was swift and much lauded. Before she turned 20, Obokata was accepted by the science department of Waseda University in Tokyo. Later, while studying at Harvard, her adviser was so impressed that he asked her to extend her stay. The discovery now under fire, that ordinary mouse cells could easily be converted into stem cells, was published just three years after Obakata received her Ph.D.
At the press conference Tuesday, the committee would not answer questions about whether STAP cells might actually exist, despite the alleged problems with the studies. "That is beyond the scope of our investigation," the committee chair said, according to Nature.
Obokata says she will stand by her research.
"I am filled with surprise and anger after receiving the final report of RIKEN's investigation panel," she wrote in a statement. "I absolutely cannot accept the report's conclusion. I will file a complaint with RIKEN shortly"