Harvard Employee Apologizes For Asking Mom with Biracial Daughter If She Lives in Affordable Housing
A Harvard employee has issued an apology after she was caught on tape asking her neighbor if she and her daughter lived in affordable housing. Theresa Lund, the executive director of the Harvard Human Initiative, apologized for what she called "inappropriate remarks."
Alyson Laliberte said that she and her daughter were playing outside of her apartment complex in Cambridge, Massachusetts, on Saturday when Lund approached Laliberte and said her child was making too much noise.
In a video taken by Laliberte on Saturday, Laliberte captured Lund sitting next to her on the sidewalk. Lund can be heard telling Laliberte's daughter that she's "a sweetheart" and tells the child her mom is "not acting very nice." Lund claimed the two were interfering with her children's nap.
"I'm sitting here because you're preventing my children from sleeping. Would you like for me to do that to you and your kids?" Lund asked Laliberte in the video.
When Laliberte asks why she was sitting with her and not upstairs watching her children, Lund asked her if she lives in the "affordable apartments or the Harvard owned apartments."
"She followed me around and harassed me trying to get my information and apartment number as if she had a right to know," Laliberte wrote on Facebook on Saturday. "When I wouldn't tell her, she proceeded to ask me if I lived in the 'affordable apartments' of the building for Cambridge residents or if I lived in one of the Harvard owned apartments (which is all the same building anyway)."
Laliberte, whose child is biracial, wrote that she has lived in the apartment complex for 15 years and no one has ever complained about her and her daughter making too much noise. The video had over 1.5 million views on Facebook as of Tuesday morning.
"This woman's house is no bigger than mine even if she lives in one of the apartments that are owned by Harvard," Laliberte wrote.
Lund issued an apology to The Boston Globe on Monday, claiming that she "fell far short of my values and what I expect of myself."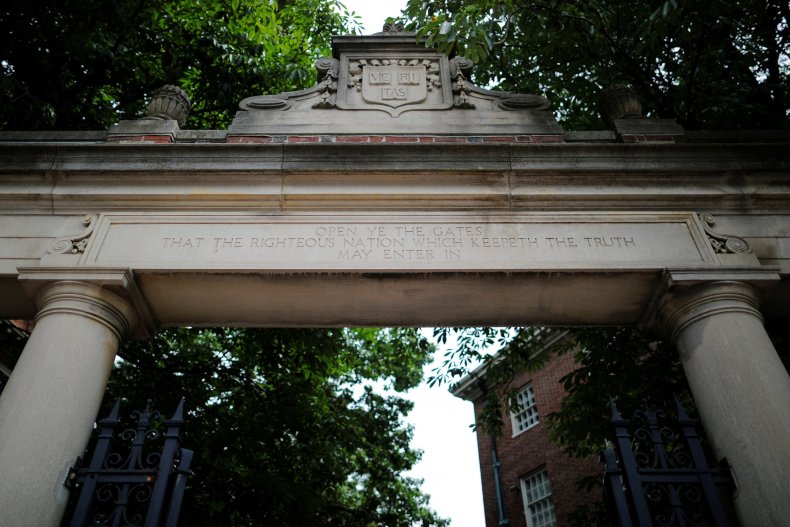 "I want to be accountable for my actions in a situation where I fell far short of my values and what I expect of myself,'' Lund said. "This clearly wasn't my best moment, and I have work to do to more consistently be my best self.''
Newsweek has reached out to Harvard University for comment but did not hear back in time for publication.
The new video comes just a week after a man harassed a woman for wearing a Puerto Rican flag shirt after a man was caught on tape harassing a woman for wearing a Puerto Rican flag shirt in Cook County, Illinois. In the viral video, the man repeatedly yelled at the woman that she "should not be wearing that in the United States of America" while a police officer stood by his car and did not help her. The man has since been arrested and the officer has resigned from his position.