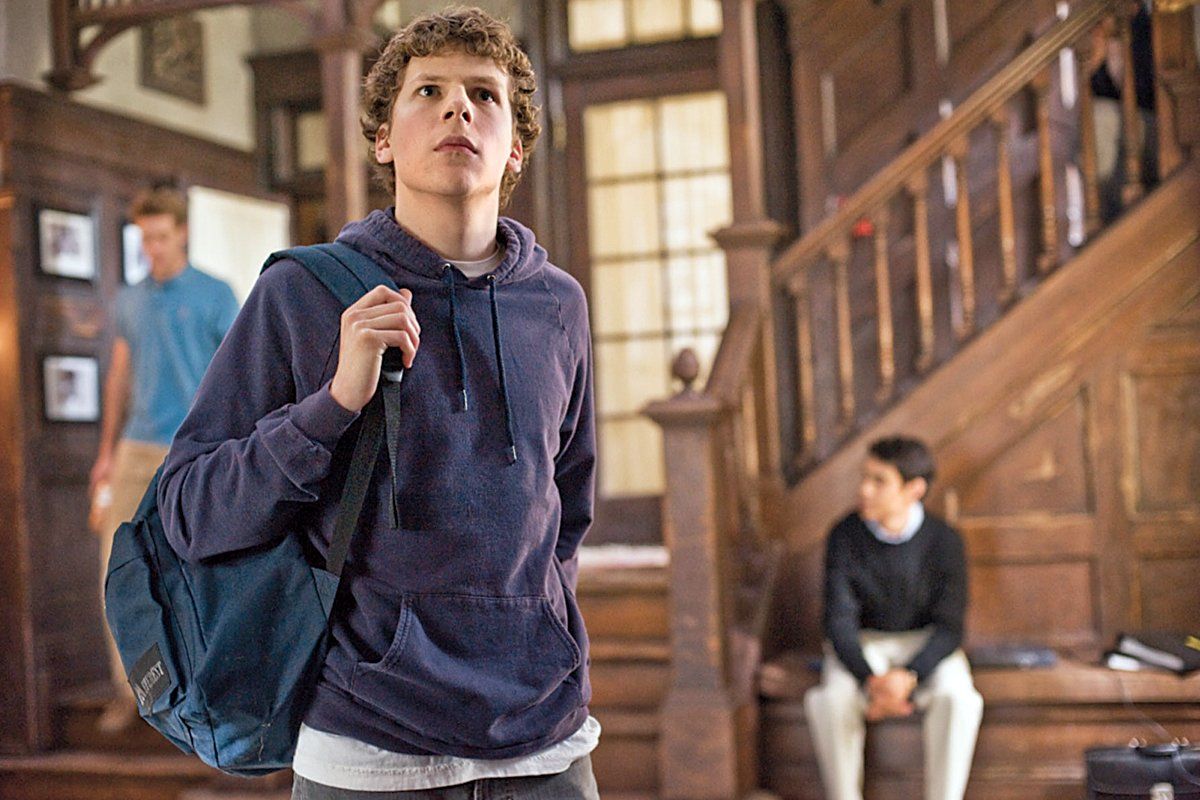 It takes more than a hit movie to disrupt the social pillars that have stood at Harvard for 200 years. But with The Social Network up for best picture and seven other Oscars next Sunday, there are signs of life imitating art imitating life on campus.
Backstage before a recent performance by the Hasty Pudding Theatricals—a group studded with members of Harvard's eight all-male "final clubs," the rarefied institutions that Mark Zuckerberg battles in the film—students were still in thrall of the details that director David Fincher got right. "I'm kind of obsessed with awful movies set at Harvard, like How High and Stealing Harvard," says senior Tyler Hall. "They just get it so wrong, they like got drunk and read the Wikipedia page for Harvard and wrote a screenplay. And then this one is so right, it's creepy." (In interviews, seven separate students noted a particular safety sticker affixed to a dorm-room fireplace.) At intermission, senior D. J. Smolinsky bursts into the greenroom, to cries of "Do the line, do the line!"—a minor celebrity for landing a small part in the movie. (He's one of the students going "Left, right" during the face-mash scene.)
What The Social Network gets wrong, students say, is the degree of depravity at parties thrown by Harvard's eight exclusive final clubs, named for their rank as the ultimate society to join before graduation. It's true, the movie embellishes a lot. (Like that limo bus disgorging glammed-up college girls for a final-club party.) But in some ways the movie has goaded them on. Students tell stories of Facebook cofounder Eduardo Saverin—rich because of his legal fight with Zuckerberg, but famous thanks to the movie—buying tables for the Phoenix club's incoming class at New York City hotspots during recruiting season. (A final club typically "punches" about 250 prospective members each year, but only about 10 percent get in.) Last semester, with The Social Network and its sexed-up Harvard in theaters, alcohol-poisoning incidents originating at final clubs nearly doubled, according to a college tutor who has seen the privately held statistics.
Meanwhile, Zuckerberg himself has become something of a punchline. A full class has turned over since he dropped out, so to current undergrads, he's just another billionaire alum at a school with a lot of them. A Pudding show last month honoring Julianne Moore mainly mocked him as a guy who couldn't land girls.
Even so, the clubs are still grappling with what Zuckerberg and other social-networking entrepreneurs have wrought. Most of the clubhouses have restricted areas where members are sometimes permitted to bring dates; lately they have had to guard against surreptitious cell-phone photos appearing on Facebook. Students now routinely "check in" to the clubs on Foursquare, the location-based network (where a senior is publicly listed as the "mayor" of the Fly club)—fairly antithetical to their air of discretion. And Twitter is abuzz with the escapades of the @HarvardHoochies, a group of "BU bitties, hooching and husband hunting at Harvard Final Clubs," whose incessant in-mansion tweeting makes the entire scene sound like Jersey Shore in gabardine.
Harvard's final clubs aren't trembling at the dawn of the mobile age, though. The oldest, the Porcellian, predates not just Facebook and the Internet but also television, radio, and the telegraph; it will survive this, and The Social Network.