Harvard Sex Weekend: Events Like 'Sex Positions 101' Help Promote Culture of Consent, Organizer Says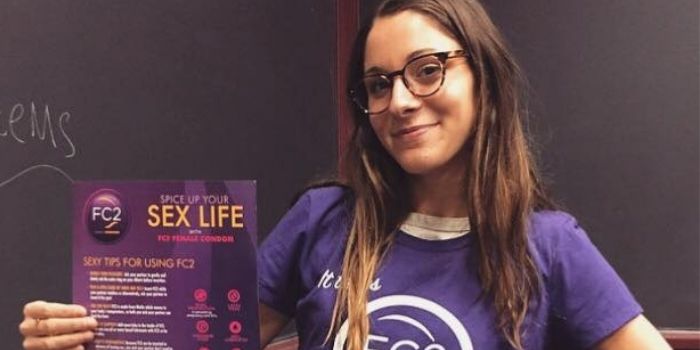 Harvard Sex Weekend included a workshop about sexual positions and while some may think it's an inappropriate topic for an Ivy League campus, one of the organizers said the events could help promote a culture of consent.
Harvard Sex Weekend takes place each spring and on Saturday, students attended a workshop titled, "Sex Positions 101: Spice Up Your Sex Life." Lita Peña, a Harvard University senior and one of the leaders of Sex Week, told Newsweek the event was led by Felice, a sexual health educator from the Good Vibrations Harvard Square location.
Felice taught about basic pleasure anatomy, different types of lubricant, sexual toys and positions and Peña noted the language used was non-gendered, LGBTQIA+ inclusive and pleasure-focused. She said the event had a "great turnout" and that attendees seemed to feel comfortable engaging.
"We hope people leave our workshops feeling educated about a topic that they were either assumed to know or assumed to have no interest in, and with a feeling of empowerment from the knowledge that they are now able to make more informed decisions about their sex lives," Peña said.
Sex likely isn't the first field of study that comes to mind when a person thinks of Harvard University, but Peña argued college is the perfect place to explore traditionally taboo sexual topics.
"These are legitimate expressions of human sexuality that students may have questions about, want to learn more about, or want to explore for themselves, and so we have a duty to provide that education during Sex Week or Sex Weekend," Peña said.
Although some of the events could be considered risqué, Peña explained it could have very serious benefits for individuals and society as a whole. Workshops like "Sex Positions 101," she said, help normalize conversations and reduce the stigma surrounding sex, as well as, provide education and resources for exploring pleasure, thereby helping to contribute to a culture that "promotes consent and does not tolerate harm."
"I think that normalizing conversations about sex could empower all people to not only discuss their turn-ons, red flags, and questions around sex with their friends but perhaps more importantly, discuss it with the partners they are engaging in these activities with!" Peña said.
However, she added that workshops alone aren't enough to solve sexual violence and the issues regarding sexual assault reporting, noting that larger changes among society are necessary, as well.
Along with events that were pleasure-focused, the Harvard senior explained both Sex Weekend and Sex Week, which occurs each fall, also have events that tackle serious, difficult conversations. Three Sex Weekend events that were of a more serious nature were "Religion & Spirituality: Conversations on Sex and LGBTQIA+ Identity," "Am I Allergic to Sex? Pain, Discomfort and Allergies in the Bedroom" and "From Turn-Ons to Red Flags: Relationships, Sex and Communication."
Overall, Peña said they've had positive feedback from students who attended the events, but noted there are internet trolls, which she chalked up to being "part of the game." She noticed students who entered an event "a bit wary and anxious," often are asking questions, excited to win the raffle and apply what they've learned by the end.
"The positive definitely outweighs the negative," Peña said.