Harvard's Affirmative Action Program is Now the Subject of a DOJ Investigation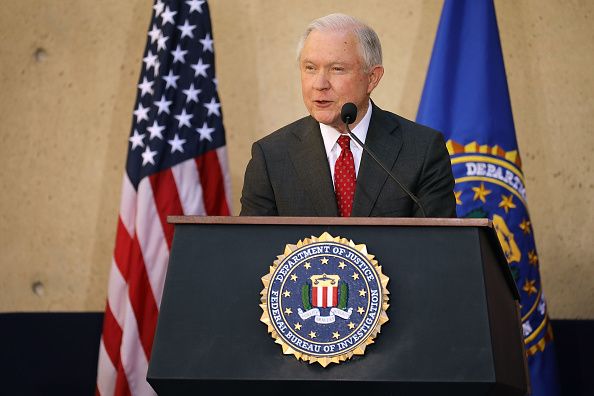 The Trump administration is investigating Harvard University over whether the elite university is favoring particular racial groups in its admissions policies — a probe that critics say is an attack on affirmative action on campus.
The Department of Justice confirmed its investigation, which follows reports that the agency was hiring lawyers to begin a probe into whether Harvard was exercising "intentional race-based discrimination" to pick its student body, the New York Times reported in August.
Supporters of affirmative action, which allows colleges to use race as a factor in their selection process, said such an investigation would undermine educational opportunities for students of color.
"The Department of Justice has launched an unprecedented assault on efforts to promote racial diversity in higher education," said Kristen Clarke, president and executive director of the Lawyers' Committee for Civil Rights Under Law, a national watchdog group.
The Justice Department has not outlined which racial groups it believes are being favored at Harvard or, potentially, other universities. But the department's actions under Attorney General Jeff Sessions are aligning with an argument popular in right-wing circles that affirmative action is reverse discrimination that hurts white students. Critics say the Justice Department investigation is a big by the Trump administration to energize its base.
The Justice Department's move arrives when for the first time the majority of Harvard's incoming class was made up of minorities, with 50.8 percent of the Class of 2021 from racial minorities, up from 47.3 percent last year.
"When you think about what the top priorities for the Department of Justice should be at this time when it comes to civil rights, I can't imagine that chiming in for the first time against affirmative action policies should be at the top of the list," Austin Evers, executive director of American Oversight, told Newsweek.
Evers's group had filed a freedom-of-information request that led to the Justice Department revelation that it was indeed investigating Harvard.
Officially, the Justice Department has it was following up on a 2015 federal complaint filed by more than 60 Asian-American associations.
Harvard officials declined to comment on the investigation.
The alleged attack on affirmative action comes after Eric Dreiband, Trump's pick to lead the Civil Rights Division, once defended the University of North Carolina when it was accused of discriminating against transgender people. Civil rights group protested his nomination to the position.
"The fact that Mr. Dreiband failed to separate himself from or condemn the politically charged investigations into affirmative action policies at colleges and universities makes his nomination even more concerning in light of this new information regarding the Department's efforts," Clarke said.
In 2016, the Supreme Court upheld the basic ideals of affirmative action, asserting that race could remain a factor considering a student's admittance into a university. The court also cautioned universities to continually review their affirmative action programs and suggested that not all programs could stand up against "reverse racism" challenges. Supporters of affirmative action were frustrated that the High Court did not use the case to end all challenges to using race as a factor in selecting students.
Indeed, Harvard's frustration was apparent in a statement issued to Newsweek with its no comment on Thursday: "To become leaders in our diverse society, students must have the ability to work with people from different backgrounds, life experiences and perspectives," the school said. "Harvard remains committed to enrolling diverse classes of students. Harvard's admissions process considers each applicant as a whole person, and we review many factors, consistent with the legal standards established by the U.S. Supreme Court."