Bush, Clinton Political Strategists Go 'Off The Record' To Teach Harvard Students About Campaigns
Harvard University classes are back in session and for some students, the semester will include gaining insight into political campaigns unique to the Ivy League's campus.
Classes began on Tuesday, and one titled "Modern American Political Campaigns" is co-taught by two political operatives, Scott Jennings, who worked on former President George W. Bush's presidential campaigns, and Robby Mook, former Secretary of State Hillary Clinton's presidential campaign manager. The course aims to equip students with the information and skills necessary to operate a high-level political campaign.
"A lot of Americans casually interact with politics. These kids aren't casually interacting with politics," Jennings told Newsweek about his students. "They're interacting with it in a very professional and personal way. So, our goal was to give them a depth of knowledge."
At a time when politics has caused friction in educational settings and the topic of free speech on college campuses is on the White House's radar, the question was raised as to how much professors' opinions belong in the classroom. For Jennings and Mook, though, there was no hiding who they are — they're pretty well-known guys­ — and their separate political affiliations added value to the course.
"I never walked into the classroom and pretended to be anything other than who I am and neither did Robby," Jennings said. "We wanted to show them that there is a common language of politics that is spoken by operatives in both parties."
Despite being a politics-centric course, students were informed it wouldn't be a place for grinding axes or party talking points. Although there are times for civil political discussions, walking out of the classroom at the end of the semester, students should be able to analyze a political campaign through the lens of a strategist, not their personal beliefs.
"We're not here to solve all the world's problems," Jennings said. "We're here to teach you how and why campaigns do the things they do."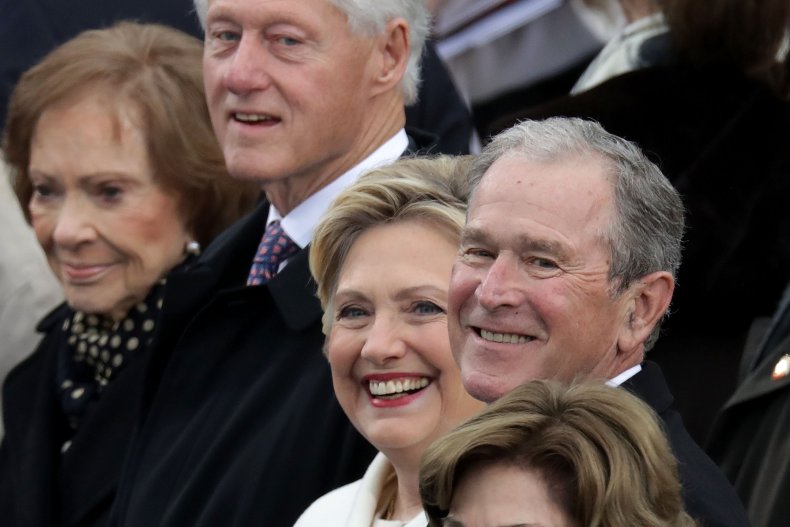 Putting personal politics aside to think as a strategist began inside the classroom with real-world campaign scenarios. Students who took the course in the spring, Jennings' and Mook's first stab at co-teaching, were broken up into six or seven mock presidential campaign teams.
Democrats were working on President Donald Trump's team. Senator Elizabeth Warren's supporters were tasked with strategizing for Senator Kamala Harris. Personal politics no longer mattered and the point of cross-pollinating groups was to teach students to view political and tactical issues through a different lens than their internal makeup.
"If you're going into working in politics, being able to analyze and understand why your opponent is doing something is vital. So, we thought that was pretty good training for that," Jennings explained.
With decades of political experience between them, Jennings and Mook could fill hours of class time just sharing their own knowledge. However, to help students become the most informed political operatives they could be, the professors decided to enlist outside sources, as well.
Throughout the semester, high-level operatives working on current presidential campaigns, pollsters and analysts called-in or attended class in-person and students had the opportunity to ask tactical questions. There was one rule though: the discussions were off the record.
"We figured if we didn't make it off the record, we wouldn't get any of our special guests to show up, so we made it off the record," Jennings said.
Jennings applauded Mook for not only teaching the course but also allocating his time to serve as a career counselor of sorts for students who wanted to work on a presidential campaign. At the end of the spring semester, two of their three teaching assistants obtained jobs on campaigns and Jennings believed another student worked as an intern on a campaign.
"This is not information that you're going to get anywhere else but in that room," Jennings said. "You're certainly not going to get that just reading Twitter all day long."