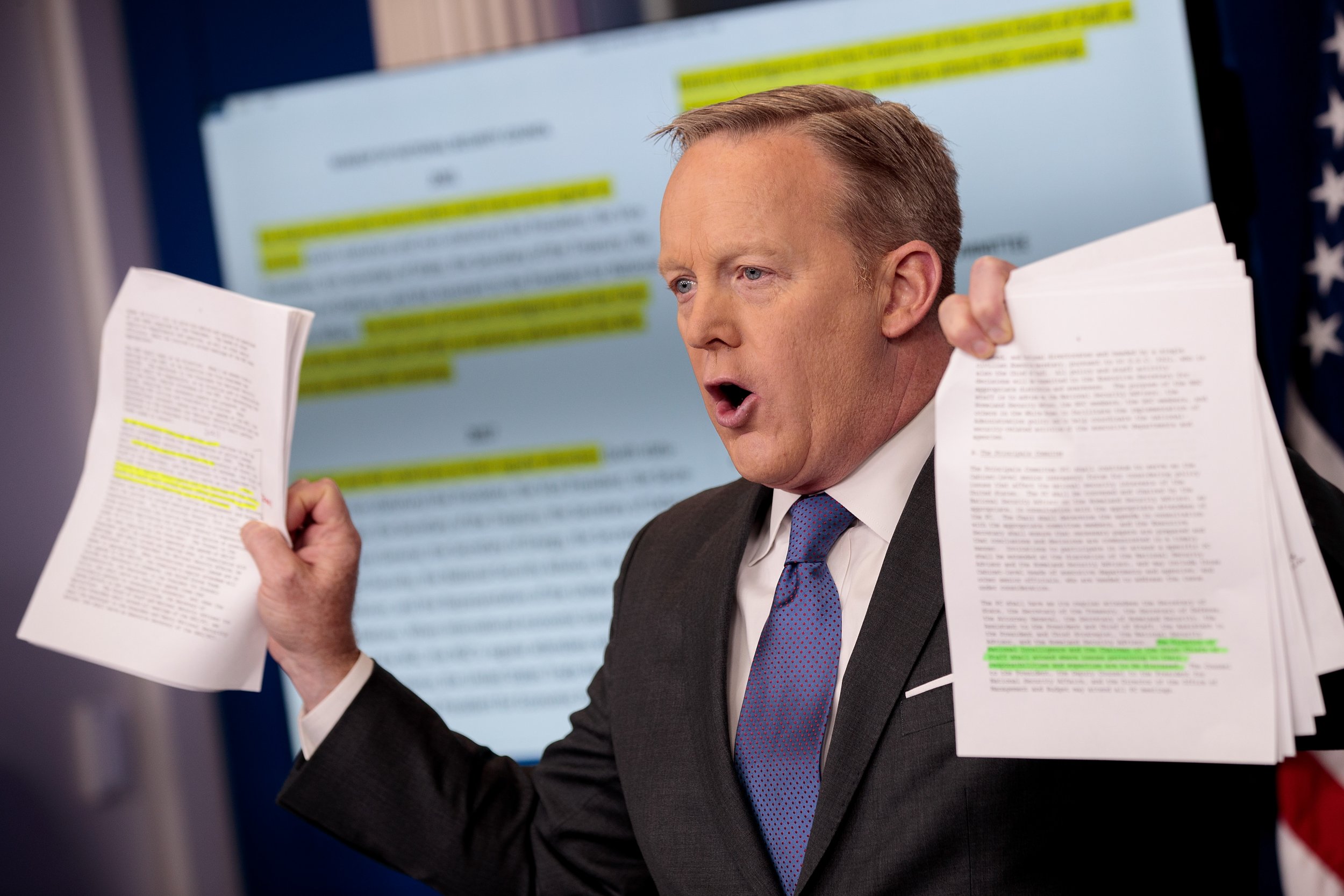 Harvard University alumni really don't want Sean Spicer or Corey Lewandowski to be given fellowships at the institution.
The Ivy League institution announced a controversial list of visiting fellows at the Institute of Politics at Harvard earlier in September. Besides former White House press secretary Spicer and Donald Trump's former campaign manager Lewandowski, the list also included breakfast television host Joe Scarborough and Chelsea Manning, the former U.S. military intelligence analyst who spent seven years in prison for leaking classified documents.
But Spicer and Lewandowski have attracted the most pushback from members of the university community. An online open letter asking Harvard President Drew Faust to rescind the offers of fellowships to the pair has been signed by more than 1,900 people claiming to be Harvard alumni.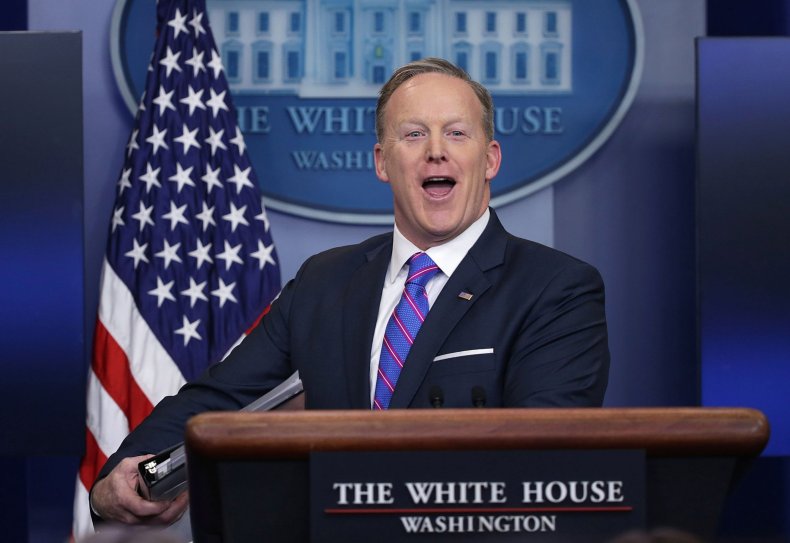 The letter, addressed to Faust and the Institute of Politics at Harvard University, said that the invitations had given an "imprimatur of intellectual and moral legitimacy" to two men who had "done much to degrade public discourse in this country, re-ignite white nationalism, and further reactionary policies that harm millions."
The letter criticized Spicer for serving as the "mouthpiece for an administration that runs counter to the values Harvard purports to embody" and questioned what undergraduate students could learn from him.
"What can undergraduates learn from a man whose brief tenure in national communications began with an unabashed lie about crowd sizes, continued with an ignorant minimization of the Holocaust, dabbled in unvarnished hostility to the free press, and ended in public ignominy?" the letter said.
Read more: Harvard's bow to CIA pressure shows America is a "police state," says Chelsea Manning
Spicer served as Trump's chief spokesman for six months. During his tenure, he was roundly criticized for defending misleading claims about the size of the crowd at Trump's presidential inauguration and made an inaccurate comparison between Adolf Hitler and Syrian President Bashar al-Assad. Since leaving office, Spicer has appeared on Jimmy Kimmel Live and made a self-deprecating cameo at the Emmy Awards.
The open letter also referenced Lewandowski's controversial time as Trump's presidential campaign manager, during which he allegedly assaulted a female news reporter and was seen on video manhandling an anti-Trump protester at a campaign rally.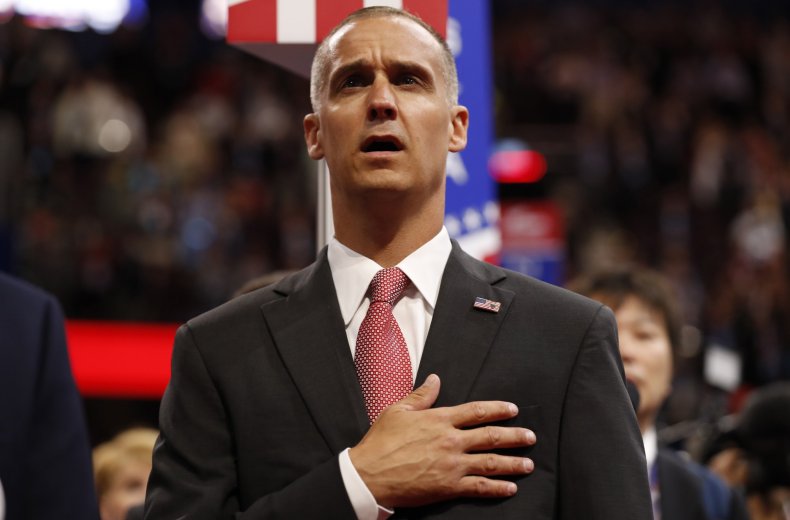 The letter said that Lewandowski had run "a campaign that began with racist provocation and continued with rampant misogyny" and suggested he posed a threat to would-be journalists at Harvard. "What could this man offer that would be worth exchanging for the safety of student journalists and the greater Harvard community?" it said.
The letter was launched by Harvard graduates Talia Lavin, Paul B. VanKoughnett and Pete D. Davis, the Daily Beast reported. Lavin told the publication last week that they were aiming for 500 signatures.
Harvard has already courted controversy by rescinding its offer of a fellowship to Manning after the invitation was met with criticism. CIA Director Mike Pompeo pulled out of a speaking engagement at a Harvard forum, while Michael Morell—a former deputy director of the CIA—resigned as a Harvard fellow, calling Manning's invitation "wholly inappropriate."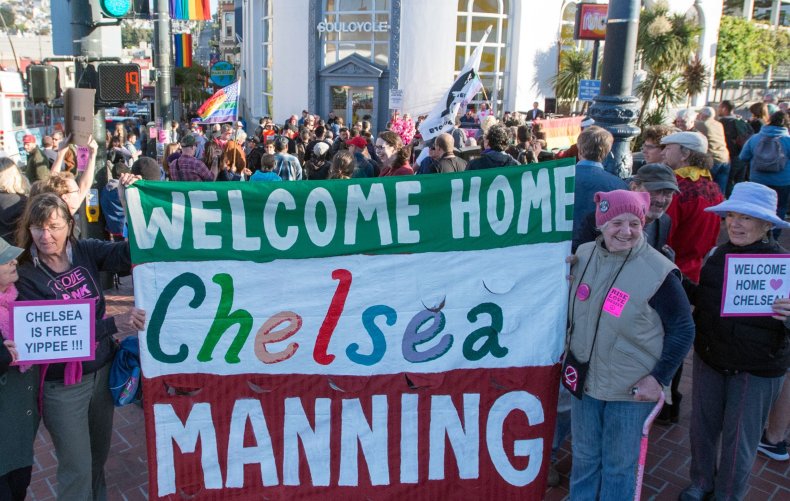 Douglas Elmendorf, the Dean of Harvard Kennedy School—where the Institute of Politics is based—said that the invitation had not been meant as an endorsement of Manning's actions but recognized that it had been seen that way. "I now think that designating Chelsea Manning as a Visiting Fellow was a mistake, for which I accept responsibility," said Elmendorf.
But that decision too has been met with protest from some student groups at Harvard, who have called on the university to reinstate Manning's fellowship. Manning tweeted her response to the decision, saying: "This is what a military/police/intel state looks like."
Harvard University did not respond to a request for comment.