Harvard's Ultra-Wealthy Alumni Have Estimated $350 Million Average Net Worth, Almost 80 Percent Were Self-Made
When it comes to ultra-wealthy alumni, Harvard University is in a league of its own and most of its exorbitantly rich former students were self-made.
A recent report found that Harvard had the most estimated alumni with an ultra-high net worth, at least $30 million, almost triple Stanford University, which had the second most. With a potentially $200,000 price tag on an undergraduate degree, it would be reasonable to assume Harvard's richest former students were born with their status but inheritance accounted for only six percent of its ultra-wealthy alumni.
At a time when colleges and universities are under scrutiny for being too expensive and engaging in corrupt admissions practices, alumni can play a helpful role in keeping a school competitive. Successful alumni often contribute positively to both a college's marketing and financial health, helping it draw in applicants, distribute financial aid and improve facilities, among other opportunities.
With almost $40 billion in 2018, 24/7 Wall Street identified Harvard to have the biggest endowment, a six percent increase from 2017.
Along with having the largest endowment, a recent report from Wealth-X identified Harvard as being the school with the most ultra-wealthy alumni, an estimated 13,650. Collectively, they had an estimated net worth of more than $4.7 trillion and an average net worth of $350 million.
Only six percent of Harvard's wealthiest alumni had their status because of inheritance and Wealth-X identified 79 percent were self-made. Fifteen percent obtained their high net worth through a combination of their own work and their inheritance.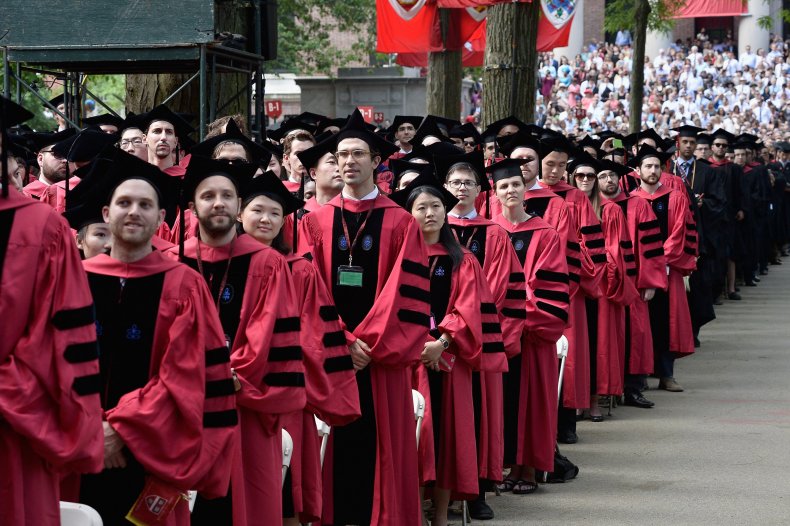 Following Harvard was Stanford University in California, which had an estimated 5,580 ultra-high net worth alumni and then University of Pennsylvania in Philadelphia with 5,575.
While Harvard had the most ultra-wealthy alumni, women only made up seven percent of the elite group. Of those women who had ultra-high net worths, 63 percent were a result of an inheritance, 17 percent were self-made and 20 percent were a mix of inheritance and being self-made.
Boston University, also a private university in Massachusetts, had the most female alumni to enjoy an ultra-high net worth at 12 percent. Most of Boston University's female alumni, 42 percent, reached that financial level through a mixture of being self-made and having an inheritance. Thirty-three percent relied on their inheritance and 25 percent were entirely self-made.
As for overall rankings of ultra-high net worth alumni, Boston University claimed the final spot on the top 20 list with an estimated 1,640 alumni and a collective $277 million.
Correction: An earlier version of this story misidentified the ultra-wealthy alumni's collective estimated net worth as $4.7 billion.