Harvest Moon: Astronauts Savor First Taste of Chiles Grown on Space Station With Taco Party
American astronauts were the first to benefit from an ongoing space gardening experiment that hopes to supplement their packaged food diet.
Crew members on the International Space Station (ISS) harvested seven mature peppers in late October as part of the project named for New Mexico's Hatch Valley, where the chiles originated, NASA announced.
"Hatch to ISS," a program operated by the National Aeronautics and Space Administration (NASA), began in June with 48 chile seeds that accompanied the American crew onboard a spacecraft at the Kennedy Space Center in Florida.
Once they arrived at the ISS, LaShelle Spencer, the project's science team lead, along with her colleagues at NASA, then transferred the seeds to a growth chamber similar to the size of an oven," High Country News reported. They were able to remotely control their lighting, temperature and irrigation, and cared for the plants as they grew.
"It was a real treat for us," NASA astronaut Megan McArthur said during a press call with the publication. "We could come and smell the plant, and see the chiles growing. So it's really been a nice morale boost, as well as an interesting science project."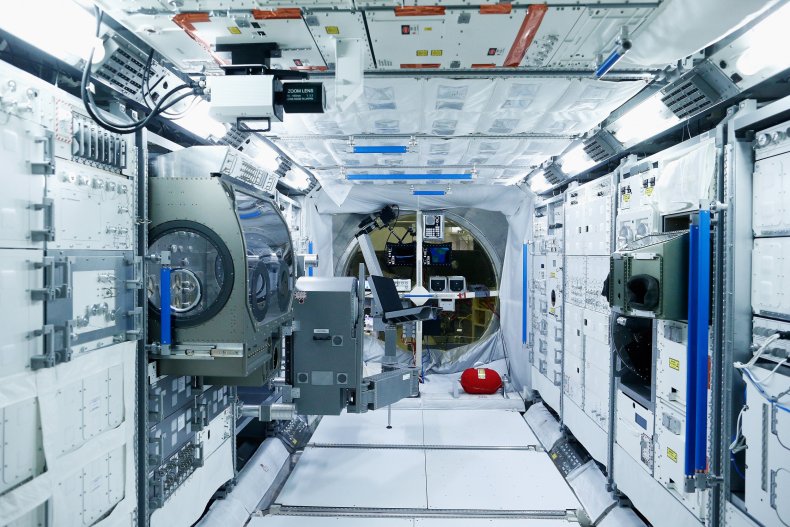 New Mexico native Jacob Torres, a technician and horticulturist with NASA, assisted in evaluating the seed used in the experiment, according to High Country News. The seed, called the NuMex Española Improved, is widely cultivated near the Hatch Valley and is an early maturing, medium-heat variety.
"To be part of this team and work on the New Mexican chiles I grew up eating really means everything to me," Torres told High Country News in a video interview. "Our mission was to grow one pepper. One successful pepper. And now we had seven in just the first harvest."
The pepper "outperformed" others due to its "ability to adapt to high levels of carbon dioxide and the microgravity of outer space while maintaining a desirable flavor and nutrition profile," the publication said.
"Not only did it have a champion in New Mexico, but it also did very well during our screening tests in a space cabin-like environment," Spencer told High Country News.
The next step after harvesting the chiles? A taco party for the happy astronauts and their international colleagues onboard the ISS. McArthur shared photos from the feast to Twitter on October 29 that showed the harvested chiles and tacos floating through the air.
"Friday Feasting! After the harvest, we got to taste red and green chile. Then we filled out surveys (got to have the data!)," she tweeted, adding a smiley face emoji. "Finally, I made my best space tacos yet: fajita beef, rehydrated tomatoes & artichokes, and HATCH CHILE!"
Spencer told High Country News that the crew is expecting another harvest just after the Thanksgiving holiday, although some of the peppers will be returned to Earth for analysis on nutrition and food safety.
Newsweek reached out to NASA for comment.
Update 11/23/21, 2:17 p.m. ET: This story has been updated to include additional information about the "Hatch to ISS" program and to clarify its sourcing from High Country News.