Harvey Breaks Rainfall Records While Police Officer Becomes 15th Person to Die in Flooding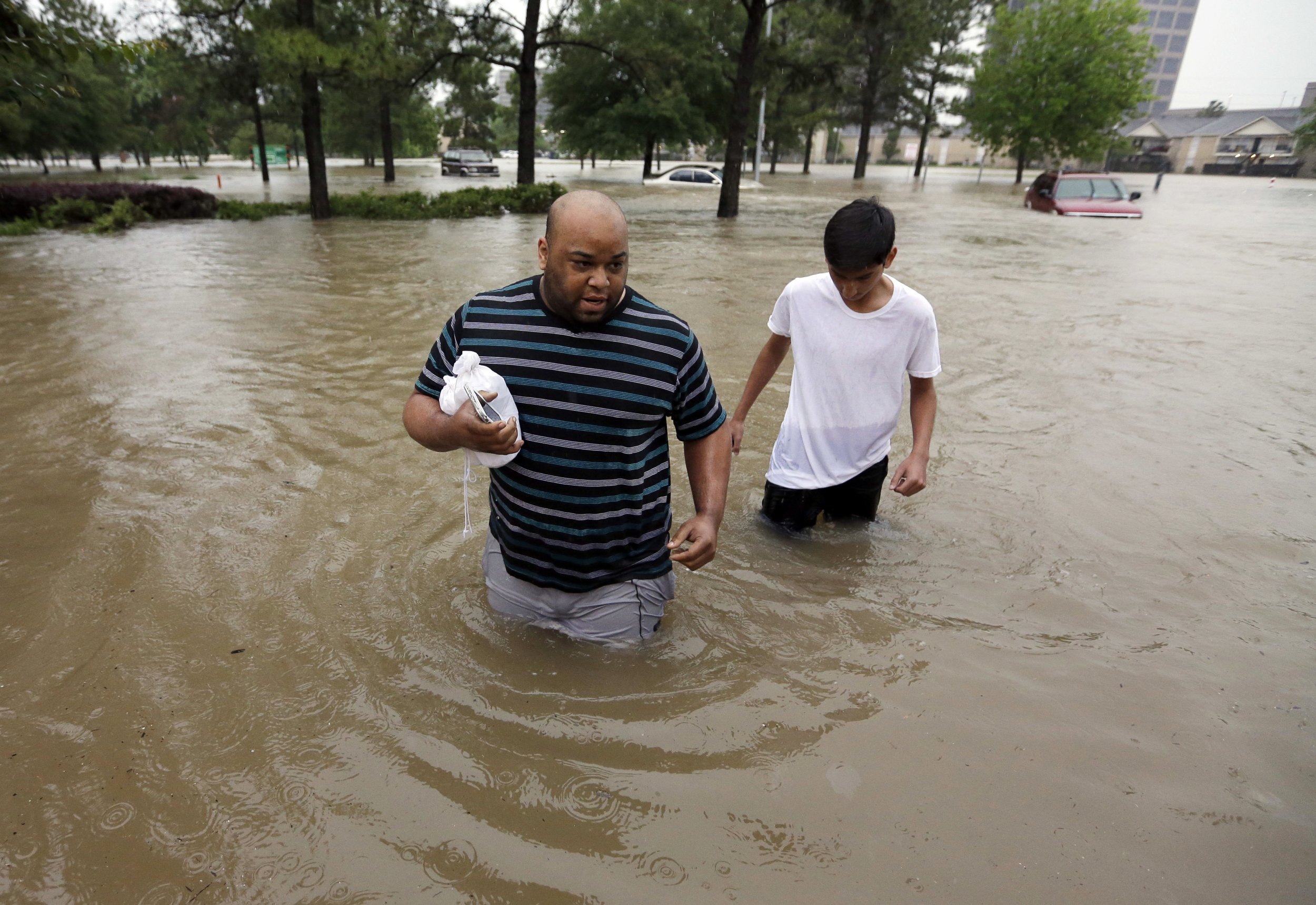 Hurricane Harvey has broken a 40-year-old record for rainfall in the Houston area, while flooding in the city claimed its 15th victim.
The hurricane, which was downgraded to a tropical storm as it made landfall over Texas on Sunday, has dumped more than 49.2 inches of rain in the Mary Creek area of Houston, The Weather Channel reported, breaking the record 48 inches of rain that fell on Medina, Texas in 1978.
The flooding has resulted in the deaths of at least 15 people, the most recent victim a veteran police officer who drowned on his way to work on Sunday.
"He was trying different routes, and took a wrong turn," one official, speaking to The Houston Chronicle on condition of anonymity, said.
Among those killed in the flooding are believed to be six members of the same family, who were killed after their vehicle got stuck in floodwater, the Associated Press reported.
The National Weather Service said in a statement on the flooding caused by Harvey: "The breadth and intensity of this rainfall are beyond anything experienced before. Catastrophic flooding is now underway and expected to continue for days."
Thousands of people have already been rescued from "catastrophic" flooding in affected areas of the state, while further thousands of people are awaiting rescue, trapped in their homes or seeking emergency shelter.
In addition, authorities fear the worst of the weather is yet to come, with an additional two feet of rain expected to fall in some areas, Pix11 reported.
Damage caused by Harvey in Texas is expected to cost tens of billions of dollars to repair, although economists told The New York Times the region should recover quickly.