'Harvey Fierstein's Torch Song' Lights Up Broadway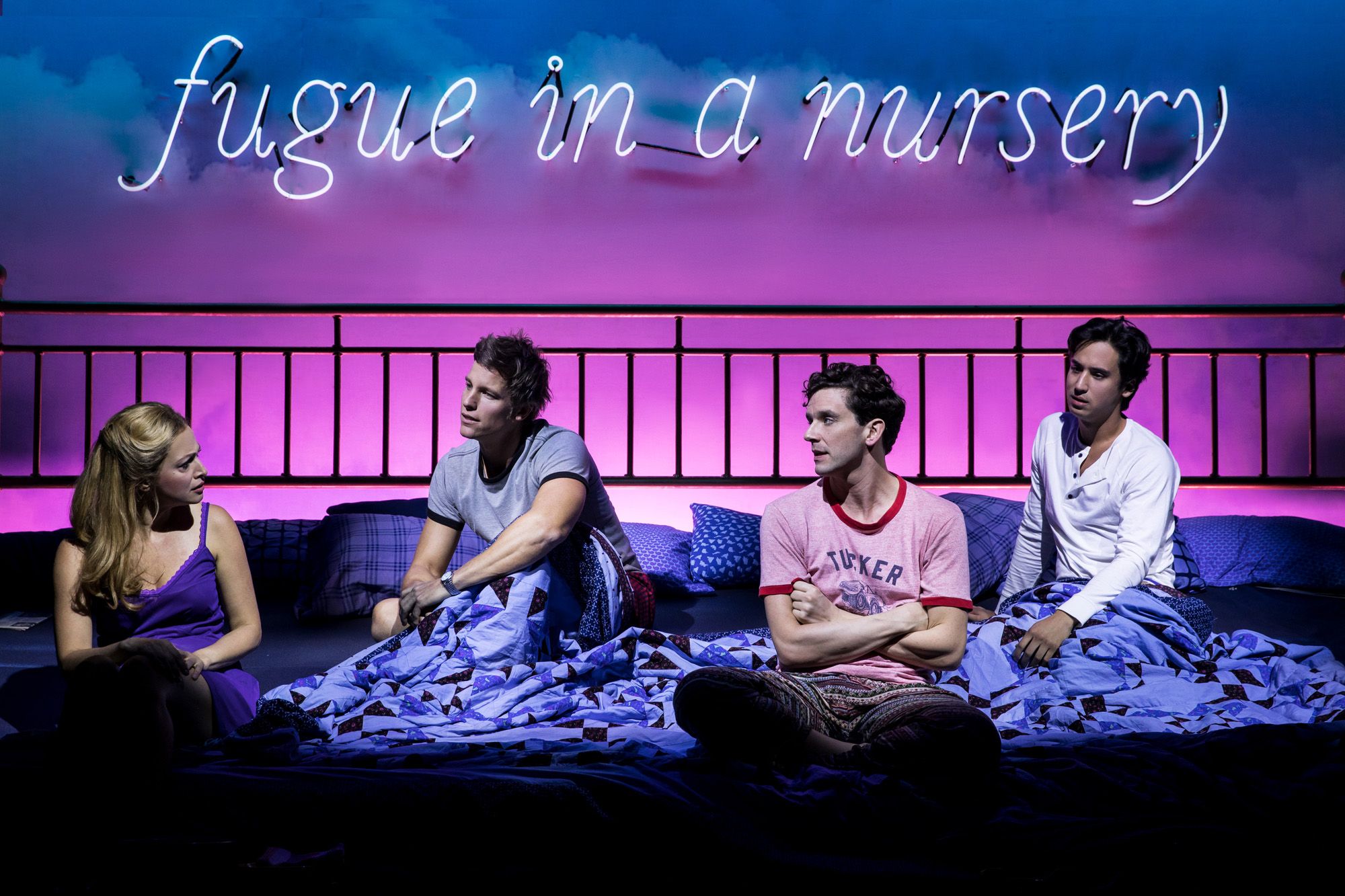 When Torch Song Trilogy by Harvey Fierstein debuted off-Broadway in 1982, The Life and Adventures of Nicholas Nickelby, which had opened in late 1981, was all the rage and size mattered. It was big, and everyone wanted big. Tickets to Nickelby cost a then-exorbitant $100; the show had over a hundred characters, and it ran eight hours. It was a spectacle and an event. Even Trilogy tried to get in on the action a little: Its subtitle was The Life and Adventures of Arnold Beckoff, and it clocked in at about four hours. But the similarities ended there. Trilogy was composed of three related one-act plays on the life of Arnold Beckoff, a drag queen looking for love. It had five characters, and the closest it got to the spectacle was Fierstein. OK, that's pretty close. Even then, Harvey was a spectacle.
This has been a banner year for iconic, groundbreaking gay-themed plays on Broadway: Angels in America and The Boys in the Band received stellar revivals in the spring, and now Harvey Fierstein's Torch Song makes it a trifecta. Torch Song is still three related one-acts, but it's down to a relatively bite-sized two hours and 45 minutes. If not a banquet, it is still a meal. And now that a lot of ground has been broken, it is comfort food for the theatergoer's soul.
Fierstein says that cutting lines are never easy but it had to be done, even when Trilogy was four hours long. "I made a deal with the original cast: For every line I cut of theirs, I cut one of mine. That was five to one." This time it got complicated. To help the cast with their character, director Moisés Kaufman wanted the cast to read the full trilogy. This got Fierstein worried, "I was like 'Moisés, they're going to fall in love with lines and want them put back in.'"
Yet somehow the play survived and is shorter.
Torch Song never was as political as Angels or even Boys. It was much more personal. Fierstein argues that those other two plays are not really political, especially Mart Crowley's Boys in the Band. "I don't think Boys in the Band was political at all. It just reflected Mart's reality. And Mart's reality is different from mine," he says.
But some plays have politics thrust upon them. In 1982, as in 2018, the U.S. was in the second year of a hostile administration. The attitude of Ronald Reagan's administration toward gays was neglectful at best. (Reagan famously did not mention the word AIDS until 1985; the Trump administration is openly hostile, most recently attempting to redefine gender in leaked documents.) As Mercedes Ruehl, who plays "the mother," says, "plus ça change, plus c'est la même chose," which means, what goes around comes around.
What is different about this version of Torch Song is the casting. In the role of Ma, that put Golden Girls star Estelle Getty on the map, is Ruehl. And as Arnold is Michael Urie. Neither saw the original production. While Ruehl is grateful that she never saw Getty—"[She] and I are so different, it would never work," she says—Urie has Fierstein around, "but I have to make it my own. I don't do Harvey. I could do Hah-vey [he says in a perfect imitation of Fierstein], but that wouldn't do."
The play is still set in the 1970s, when it was written, so it has all the biases and trappings of the time (but thankfully none of the bad fashions). Ruehl says some of the things Ma says are ignorant, "but she is a product of her time. She says some very ignorant things to Arnold."
For producer Richie Jackson, who saw the original Broadway production, "the play has always been about family." Arnold is single, he has a relationship and then he settles down.
On one level it is a comedy and probably the funniest you'll see on Broadway this year; on another, it is a cri de coeur by someone who just wants to live his life on his own terms. So you will laugh, cry and even get angry, often at the same time—and many times over the course of the evening.
As for how things have changed, Fierstein says that when the show opened in 1982 on Broadway the audience was largely heterosexual, and after the powerful moments, they sat there in silence. "Now there is sobbing. And in the lobby, you see gay couples, with their boyfriends or husbands, holding hands. That's the big change."
And there are more gay-themed plays in the mainstream theater. "I never thought of [Trilogy] going to Broadway," says Fierstein. "I was a painter, not a playwright, and my audience was a downtown art audience. If you suggested it, I'd say, 'Who'd want to put this on Broadway?'"
But the audience came around. "Our [gay's] struggles became everyone struggles." He goes on the say, "Now I'd love to program a whole season of gay plays."
And given the successes of this year, one could only hope he gets that chance.
Harvey Fierstein's "Torch Song" is playing at the Hayes Theatre. For more information, go to TorchSongBroadway.com