Who Are the Women Accusing Harvey Weinstein? Mira Sorvino, Lucia Evans and More Claim Sexual Misconduct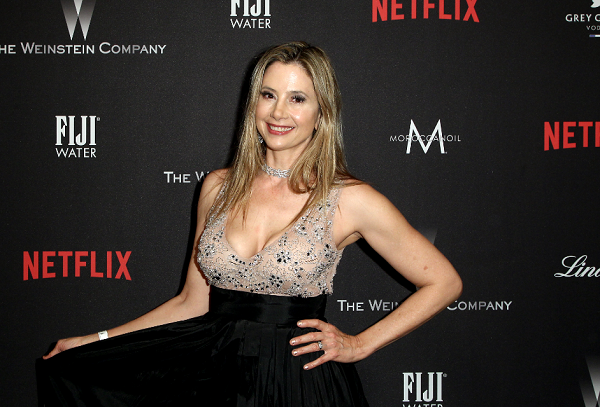 Actresses, models and a former employee have detailed their accusations of sexual harassment or assault by disgraced Hollywood mogul Harvey Weinstein in investigations by The New York Times and The New Yorker. But who are his accusers?
Actresses Asia Argento and Lucia Evans have made similar accusations of sexual assault, while actress Mira Sorvino claims she was harassed. Model Ambra Battilana Gutierrez says the producer groped her, while a former Weinstein Company staffer calls her alleged treatment "textbook sexual harassment."
Evans first encountered Weinstein in New York City in 2004. An aspiring actress, Evans told The New Yorker that she had been invited to the Miramax office in Tribeca where she thought she'd be meeting with the producer to discuss acting opportunities. When she arrived, she was led to an office to meet with Weinstein alone. Evans claims that Weinstein pulled out his penis and forced her to perform oral sex on him. "I said, over and over, 'I don't want to do this, stop, don't,'" she told The New Yorker's Ronan Farrow.
Argento, an Italian actress who starred in Miramax's crime drama B. Monkey in 1999, told The New Yorker she was assaulted by Weinstein in 1997. Argento, who was 21 at the time, said Weinstein's producers invited her to what she thought was a party at the Hôtel du Cap-Eden-Roc on the French Riviera. However, when she arrived she was led to a room to meet with Weinstein alone. Argento claims Weinstein left the room, returned wearing nothing but a bathrobe and asked her to give him a massage before forcibly performing oral sex on her.
Years later, Argento wrote and directed the 2000 movie Scarlet Diva, in which the character she plays appears in a hotel room with a heavyset producer who asks for a massage before attempting to sexually assault her.
There were others in The New Yorker's report that recalled harassment by the Hollywood magnate. American actress Mira Sorvino starred in a number of Weinstein films, as well as 1995's Mighty Aphrodite, for which she won an Oscar. The now 50-year-old told The New Yorker that she was subjected to misconduct in a hotel room during the Toronto International Film Festival in September 1995.
"He started massaging my shoulders, which made me very uncomfortable, and then tried to get more physical, sort of chasing me around," she said.
Italian model Ambra Battilana Gutierrez was competing for the 2015 Miss Italy title when she met Weinstein at a reception for the New York Spring Spectacular. After saying she was groped by Weinstein in his Tribeca office the following day, Gutierrez went to the police and filed a sexual assault report against the Hollywood mogul. The model, who was 22 at the time, participated in a police investigation of Weinstein, which led to audio recordings of him repeatedly asking Gutierrez to watch him shower.
Emily Nestor, whose complaint against Weinstein was included in the New York Times's report, spoke of her exchange with Weinstein to The New Yorker, calling her hour-long encounter with him "textbook sexual harassment." The law school grad, who worked as a temporary front desk assistant at the Weinstein Company in December 2014, said Weinstein offered to make her one of his girlfriends and would often try to initiate a sexual relationship with her in exchange for career guidance.
"'No' did not mean 'no' to him," she said. "I was very aware of how inappropriate it was. But I felt trapped."