Harvey Weinstein Accusers: Over 80 Women Now Claim Producer Sexually Assaulted or Harassed Them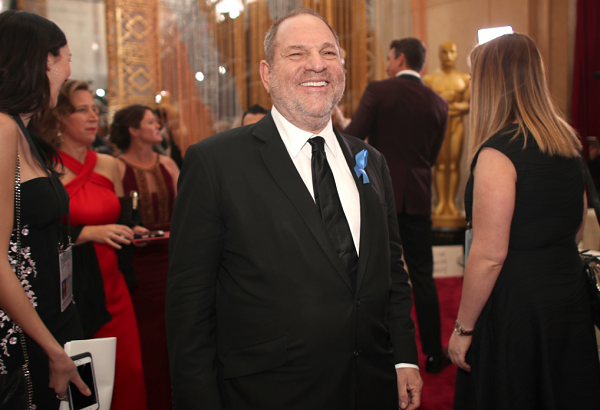 In the weeks after The New York Times and The New Yorker released reports accusing Hollywood producer Harvey Weinstein of sexual harassment and assault, dozens of women have come forward with their own harrowing claims of sexual misconduct by the former co-owner of Miramax and The Weinstein Company.
On Monday, Asia Argento, the Italian actress who told The New Yorker she was sexually assaulted by Weinstein in 1997, released a list of names of 82 women who have allegedly been "sexually assaulted/raped/molested" by the fallen producer. Argento said she compiled the list with the help of other Weinstein victims.
The list consists of a number of women who were already included in The New York Times and The New Yorker's coverage of the scandal, like Rose McGowan, Mira Sorvino, Laura O'Connor, Zelda Perkins and Lucia Evans, as well as others who came forward following the release of the initial reports, including Angelina Jolie, Cara Delevingne, Kate Beckinsale, Annabella Sciorra, Juliana de Paula, Trish Goff, Lupita Nyong'o, Lauren Sivan, Minka Kelly, Angie Everhart and Daryl Hannah.
The accusations against Weinstein date back to at least 1984, when an unidentified former Weinstein Company crew member said a then-32-year-old Weinstein forced himself on her. Mimi Haleyi, Natassia Malthe, Lysette Anthony, a Miramax employee under the alias Sarah Smith and an unnamed Italian actress have since come forward with their own accusations of rape.
Argento initially told The New Yorker in early October that Weinstein forcibly performed oral sex on her during the 1999 incident. McGowan, who was included in The New York Times' original report released on October 5, also has come forward with accusations of rape.
Not all of the women have stated when their alleged encounters with Weinstein occurred, but the most recent harassment allegation dates to 2015, when he is said to have tried to coerce an unnamed assistant into giving him a massage while naked. Italian model Ambra Battilana Gutierrez also alleged that Weinstein groped her breast in 2015.
Weinstein faces criminal inquiries into his alleged behavior in at least three cities: New York, London and Los Angeles.