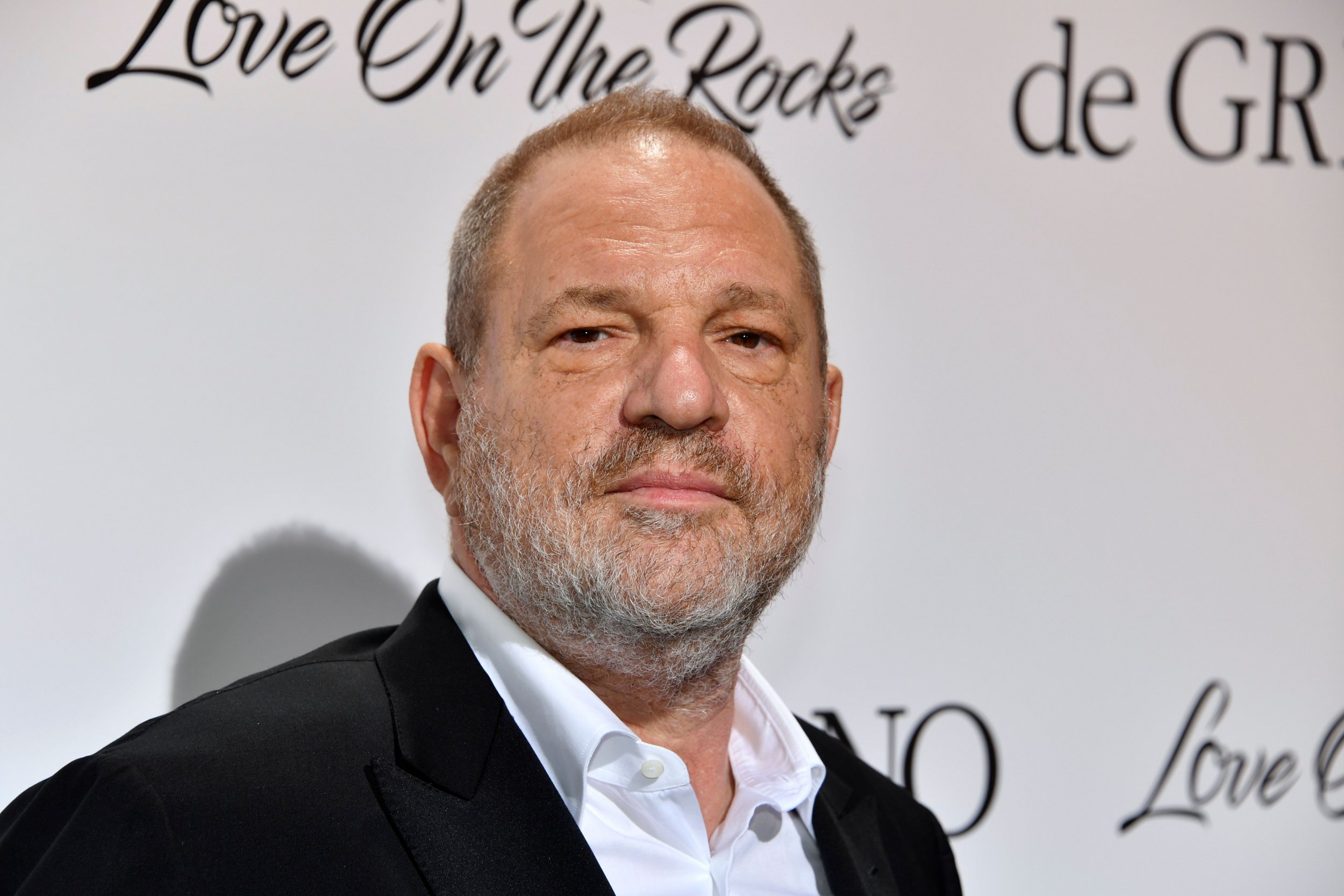 Updated | Harvey Weinstein bragged about his friendship with President Barack Obama to silence critics and lied about sleeping with Academy Award–winning actor Gwyneth Paltrow to lure women, an explosive report in The New York Times says.
The newspaper is also reporting that two women, including the controversial actor-and-writer Lena Dunham, warned Hillary Clinton's campaign about Weinstein's reputation as an alleged rapist. Weinstein was active in fundraising for Clinton's campaign during the 2016 presidential election.
The Hollywood producer was fired from the Weinstein Company in October after several women came forward with allegations of harassment, abuse and even rape, in articles published by The New York Times and The New Yorker in early October.
In a new exposé published Wednesday, the Times is reporting how Weinstein's powerful influence in the entertainment world and politics directly and indirectly led to complicity from major Hollywood talent agencies, gossip columnists and even politicians.
Weinstein, a key Democratic donor who fundraised for and donated to Obama's presidential campaigns, would boast about his affiliation with Obama as a way of wielding power, said the Times. Obama's daughter, Malia, interned for the Weinstein Company earlier in 2017.
"I know the president of the United States. Who do you know?" Weinstein would reportedly say.
Weinstein also ingratiated himself with Hillary Clinton's 2016 presidential campaign. He donated to Clinton's campaign and hosted two star-studded fundraisers, one in October 2015, and one in June 2016, to support her.
Since the first reports about Weinstein's inappropriate behavior broke a few months ago, both the Obamas and Clinton have denounced his conduct.
However, now, it's claimed that Clinton's campaign was warned about his illicit reputation, by Girls creator Lena Dunham and magazine editor Tina Brown, the former editor of Tatler, Vanity Fair, The New Yorker and this magazine.
Dunham told the Times she warned Clinton's deputy communications director Kristina Schake in March 2016 about Weinstein. "I just want you to let you know that Harvey's a rapist and this is going to come out at some point. I think it's a really bad idea for him to host fundraisers and be involved because it's an open secret in Hollywood that he has a problem with sexual assault," Dunham recalled telling Schake.
Dunham said she also warned Adrienne Elrod, a Clinton spokeswoman, some months after that. Both women denied that Dunham specifically mentioned rape in relation to Weinstein.
Brown, meanwhile, told the Times that she spoke to someone close to Clinton in 2008 about Weinstein. "I was hearing that Harvey's sleaziness with women had escalated since I left Talk in 2002 and she was unwise to be so closely associated with him," said the magazine editor.
As late as this past September, just before the first exposé about Weinstein was published, Clinton's attorney Robert Barnet was negotiating a documentary series about Clinton's presidential campaign with the producer.
Barnet told the newspaper "talks were ongoing until the allegations surfaced, at which point all discussions ceased—completely and permanently."
Paltrow, who was in movies such as Shakespeare in Love that were produced by Miramax, the production company Weinstein and brother Bob Weinstein ran before founding their eponymous company, said she was disturbed to hear that Weinstein had falsely claimed he slept with her.
Weinstein, it's claimed, used Paltrow as an example of how he could help young actors prosper in Hollywood if they succumbed to his advances. Paltrow previously told the Times she was sexually harassed by Weinstein but refused his advances.
"He's not the first person to lie about sleeping with someone, but he used the lie as an assault weapon," said Paltrow.
In a statement issued on behalf of Weinstein by Sitrick and Company, the producer denied sleeping with Paltrow, as well as other actors including Charlize Theron and Renee Zellweger.
"Mr. Weinstein vehemently denies these accusations and has never stated he slept with any of them. It's ridiculous that anyone would believe these talented women, Academy Award winners, provided sexual favors in exchange for roles they earned based on their talent and brilliant work. It's simply not true," the statement said.
This article has been updated with comment from Harvey Weinstein regarding allegations he slept with Gwyneth Paltrow.