Harvey Weinstein Got Slapped by Damon Dash for Disrespecting Women, Cam'ron Says
Damon Dash, co-founder of Roc-A-Fella Records, once slapped Harvey Weinstein across the face for disrespecting women, according to The Diplomats rapper Cam'ron.
In a new song with Jim Jones, Killa Cam raps:
No disrespecting the ladies, word from my team

That's the reason Dame smacked Harvey Weinstein

On the set of Paid in Full, y'all gave him hell about it

Some foul shit happened once Capo tell 'em 'bout it
"[Weinstein] and I had a lot of aggressive interaction," Dash said in a recent interview with Hip Hop Motivation Corporation that addressed allegations of sexual harassment and assault against Weinstein. "When I look at somebody treat other people wrong I can't just look the other way. I know I'm strong, but I'm going to make them suffer for the people who aren't strong enough at any opportunity I get."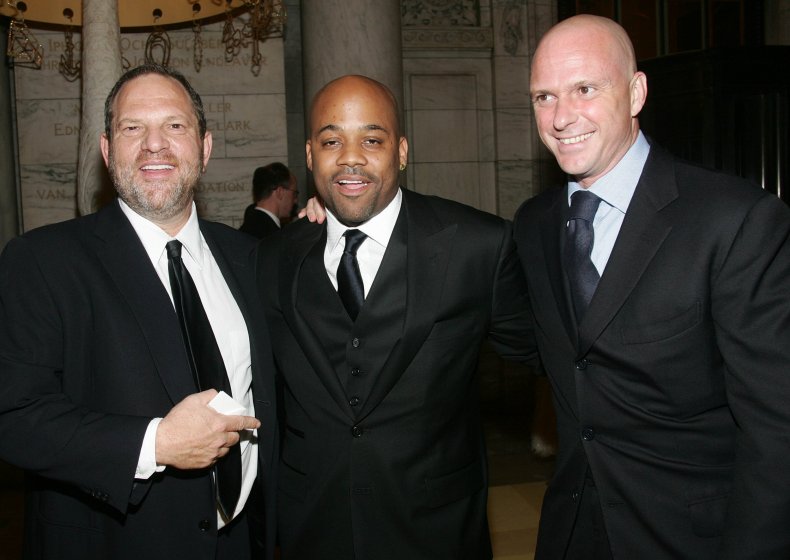 Damon Dash and Harvey Weinstein co-produced the movie Paid In Full in 2002 and regularly butted heads on set.
Paid in Full was a film about the the lives of Harlem drug dealers, one of whom was played by Cam'ron. It was distributed by Miramax, the movie company founded by Harvey Weinstein and produced by Dimension Films, a company founded by Harvey's brother, Bob.
Dash said that while on set, he was judged for constantly fighting with Weinstein, but that he never revealed the reason for his behavior. "With time, everything always reveals itself," he said.
Dash, who served as Jay-Z's manager before founding Roc-A-Fella with him, has been sued on at least two occasions on sexual assault claims. In 2005, he told New York Magazine that he had "snatched [Weinstein's] b***h" at the Cannes Film Festival. Dash is known for his long relationships with Aaliyah and Rachel Roy.
But Dame insists that he is in the right when it comes to respecting women. "How many people work with people despite the fact that the know they're touching little girls?" he asked. "I won't. And I can show you because I made a movie with that person and then I walked away from that person."
When he was on top, everyone was calling Weinstein the boss, said Dash. "But I was calling him 'get this herb out of here!'"