Majority of Republicans Think Elected Officials—Which Would Include President Trump—Should Resign After Sexual Harassment Accusations: Poll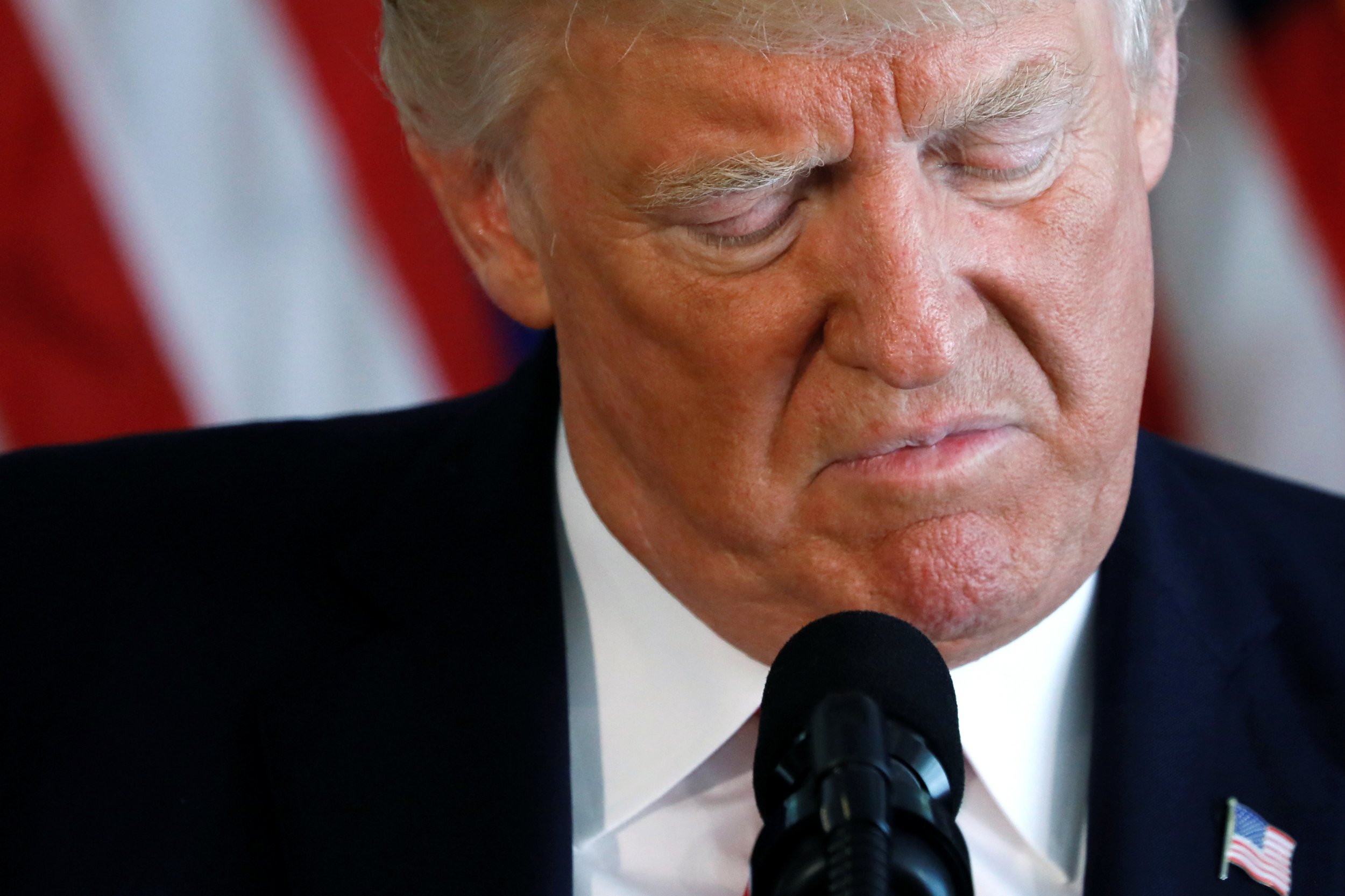 The majority of Republican voters think elected officials accused of numerous sexual harassment and sexual assault claims—a dishonor role that includes the president—should resign, according to a recent poll.
The Quinnipiac University Poll found the 51 percent of Republicans and 63 percent of all polled said an elected official should step down if he or she "has been accused of sexual harassment or sexual assault by multiple people."
The poll didn't ask about Trump specifically, but the survey suggests that most adults across the country, across party lines and across racial and ethnic makeup want President Donald Trump—who has been accused of sexual assault or sexual harassment by at least 16 women—to resign.
"If multiple people have accused an elected official of sexual harassment or sexual assault, 66 percent of Americans say that official should resign, while 24 percent say the official should not resign," Quinnipiac University said in statement.
Responses were consistent across demographics: 74 percent of women and 57 percent of men said the accused offender should step down; 81 percent of black respondents, 70 percent of Hispanics and 62 percent of whites also said the official should resign. And responses were consistent across regions: 66 percent of people in the Northeast, Midwest and South and 67 percent of people in the West favor resignation.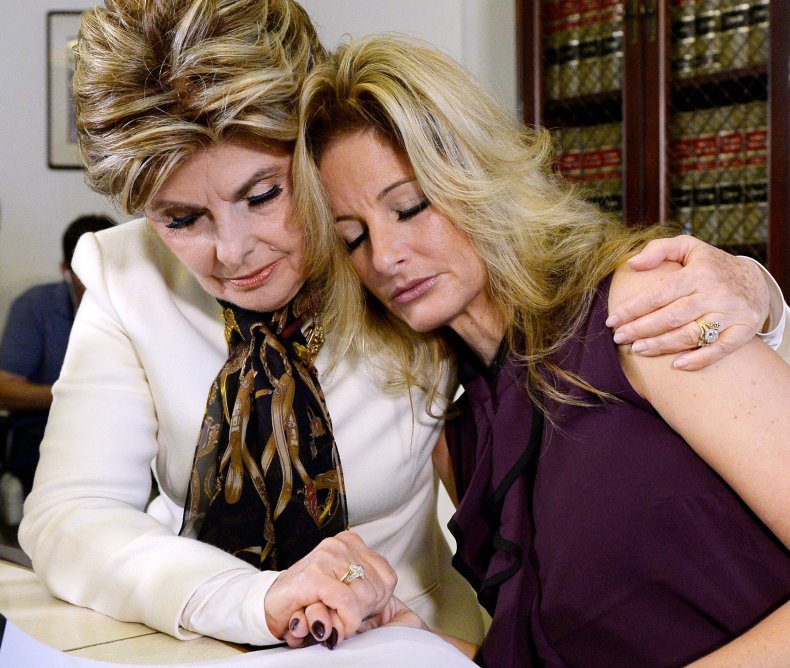 The poll did not specifically ask whether Trump should resign, but stuck to the more general "elected officials." But respondents were specifically asked if they found Trump hypocritical when he criticizes some sexual harassers. The vast majority, 73 percent of all polled—79 percent of women and 66 percent of men—said the president's reproaches were hypocritical.
On Monday, more than a dozen Trump accusers are scheduled to hold a press conference to detail their allegations against the real estate mogul before he became president. The group is expected to call on Congress to investigate the multiple accusations.
Trump has denied all the allegations against him.
Public sexual misconduct allegations have skyrocketed in the wake of the #MeToo campaign and have left several high-profile and high-powered men jobless and wrapped in scandal. Hollywood mogul Harvey Weinstein was fired from his production company and Kevin Spacey can no longer play the president on television after 15 people accused him of sexual misconduct and Netflix subsequently cut ties with him.
Last week, Minnesota Senator Al Franken announced he would resign "in the coming weeks" after eight women accused him of sexual harassment. In his speech from the Senate floor, Franken took a shot at Trump and Alabama Senate candidate Roy Moore, who has been accused of pedophilia and sexually assaulting or harassing teenage girls.
"I, of all people, am aware that there is some irony in the fact that I am leaving while a man who has bragged on tape about his history of sexual assault sits in the Oval Office, and a man who has repeatedly preyed on young girls campaigns for the Senate with the full support of his party," Franken said.
In Moore's case, his party first abandoned him when The Washington Post reported that he had sexually assaulted a 14-year-old girl while he was a 32-year-old district attorney in Alabama. Moore denies the charge—and several others.
But the political winds shifted in the past week as Trump publicly endorsed him and the Republican National Committee expressed its support for Moore, who was twice removed from office as the chief justice of the Alabama Supreme Court for ethics violations.
The Quinnipiac poll, published on Wednesday, asked 1,747 randomly selected adults questions related to sexual assault. Almost half of the women, 47 percent, said they had been sexually assaulted at some point.
The majority of those polled, 52 percent, said discussion of sexual harassment by victims is a good thing.