Harvey Weinstein's Blacklist of 91 Hollywood Stars and Employees Targeted to Suppress Sex Assault Claims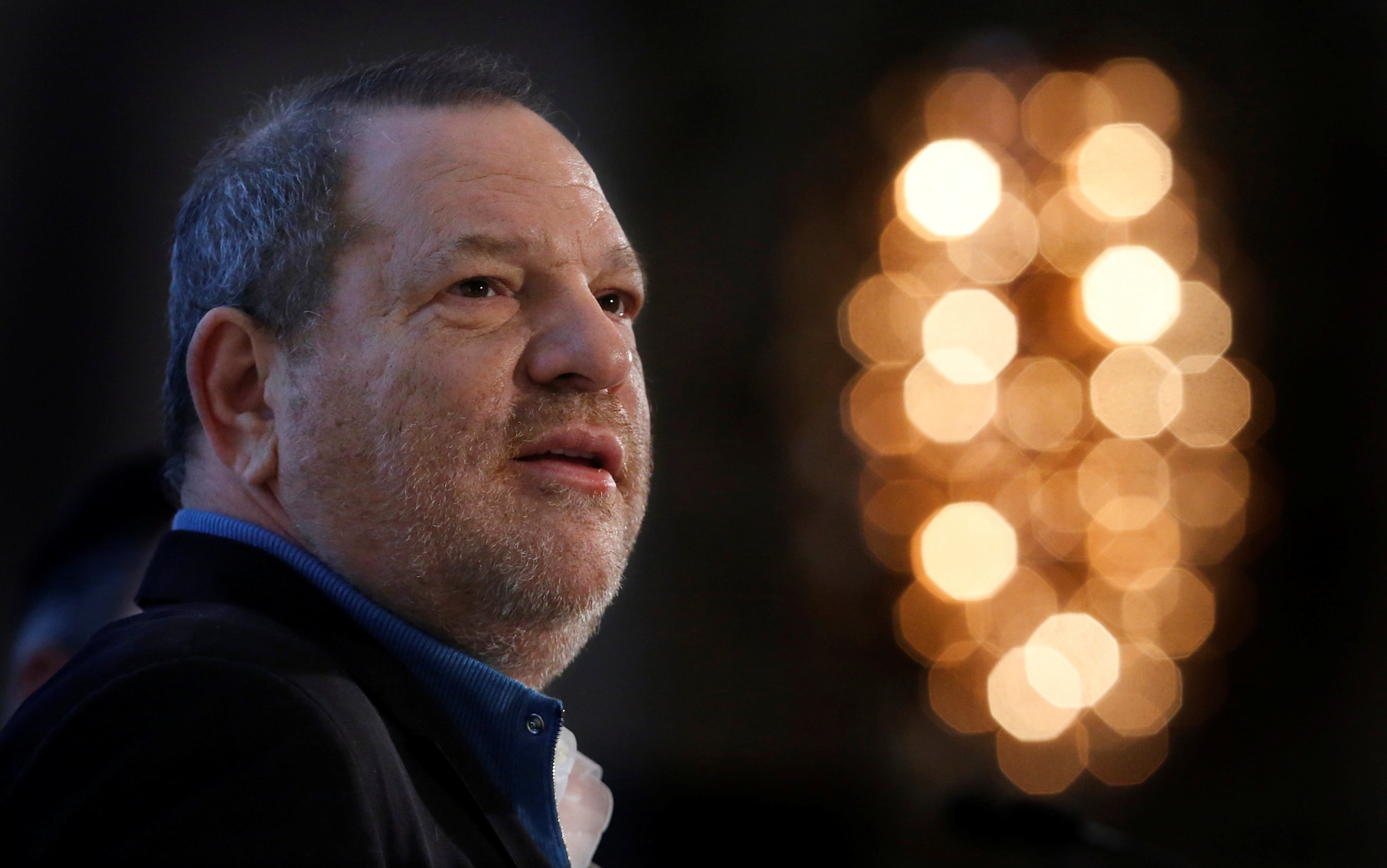 Harvey Weinstein drew up a list of 91 individuals—including Hollywood stars, publicists, financiers and producers—that his private investigators targeted for information concerning sexual assault allegations made against him, according to documents obtained by U.K. newspaper the Observer.
Actors Rose McGowan, Laura Madden, Sophie Dix, Annabella Sciorra and Katherine Kendall, who were among the first to go public with their accusations about the Hollywood producer, are on the list.
Another name on the list is Zelda Perkins, a London-based production assistant for Miramax who resigned in 1998 after, she says, enduring years of sexual harassment by her boss.
Other Weinstein employees listed are Lauren O'Connor, who documented a "toxic environment for women" in a 2015 memo, and Kathy DeClesis , former assistant to Bob Weinstein who accused Harvey Weinstein of sexually harassing women.
Some names, including those of McGowan, Madden and Dix, are highlighted in red, indicating they are a priority for investigators.
Another name on the list is director Brett Ratner, who recently faced multiple accusations of sexual assault himself.
The list reportedly contains the names of 43 men and 48 women, with most living in London, New York and Los Angeles. It was compiled early in 2017, nine months before The New York Times published its October 5 bombshell report containing multiple sexual assault accusations against Weinstein.
The list was allegedly compiled as part of a strategy to suppress claims of sexual abuse. Earlier in November Ronan Farrow reported in the New Yorker that Weinstein had hired Kroll and Black Cube private investigators to carry out investigations into Weinstein's accusers. Farrow said in a tweet that the document obtained by the Observer was among those he used as the basis for his report.
Among the names on the list is that of a public relations professional whose identity is not disclosed in the article—along with a note reading "HW [Harvey Weinstein] in contact w/him. Friends w/Jodi Kantor." (Jodie Kantor is the Times reporter behind the publication's report.)
More than 50 women have accused Weinstein of crimes including sexual assault, harassment and rape.
Weinstein denies all claims of non-consensual sex, a spokesman for the producer said, and denied claims that Weinstein had employed investigators sought to prevent allegations emerging, saying: "It is a fiction to suggest that any individuals were targeted or suppressed at any time."